 By PETE YOST, THE ASSOCIATED PRESS
WASHINGTON — Attorney General Eric Holder is facing what is likely to be aggressive questioning by the Republican-led House Judiciary Committee on topics ranging from the Justice Department's gathering of phone records at The Associated Press to the government's handling of intelligence before the Boston Marathon bombings.
The panel's chairman, Rep. Bob Goodlatte, R-Va., said he was concerned about the targeting of conservative groups by the Internal Revenue Service, which is now the focus of an investigation by Holder's Justice Department. The hearing was to take place Wednesday.
At a news conference Tuesday, Holder defended the subpoenas to the AP and disclosed that the department was investigating the IRS for giving tea party groups extra scrutiny when they applied for tax exempt status.
Documents obtained by the AP suggest the targeting of conservative groups could be more widespread than the IRS has acknowledged. The agency has said it was limited to low-level workers in a Cincinnati office.
"Any abridgement of the First Amendment is very concerning, especially reports that the IRS targeted conservative groups for unwarranted scrutiny during an election year," Goodlatte said.
Regarding the subpoenaing of AP phone records, Goodlatte said: "Members of the committee will ask pointed questions about the Justice Department's decision to obtain two months' worth of telephone records of reporters and editors for The Associated Press."
"Congress and the American people expect answers and accountability," he added.
Holder defended the move to collect AP phone records in an effort to hunt down the sources of information for a May 7, 2012, AP story that disclosed details of a CIA operation in Yemen to stop an airliner bombing plot around the anniversary of the killing of terrorist leader Osama bin Laden. The attorney general called the story the result of "a very serious leak, a very grave leak."
On the Boston bombings, Goodlatte said law enforcement and intelligence agencies failed to "connect the dots and share critical information" about the suspects, Tamerlan Tsarnaev and his younger brother, Dzhokhar.
"The Obama administration and Congress need to determine whether there are improvements that can be made going forward to facilitate interagency information-sharing so that we can better detect and deter future homegrown terrorist attacks," Goodlatte said. "We must ensure our criminal laws and processes are up to the task of handling terrorism cases."
At Tuesday's news conference, Holder said the U.S. has gotten good cooperation from the Russians on the Boston bombings investigation. U.S. law enforcement officials are trying to determine whether Tamerlan Tsarnaev was indoctrinated or trained by militants during his visit to Dagestan, a Caspian Sea province of Russia that has become the center of a simmering Islamic insurgency.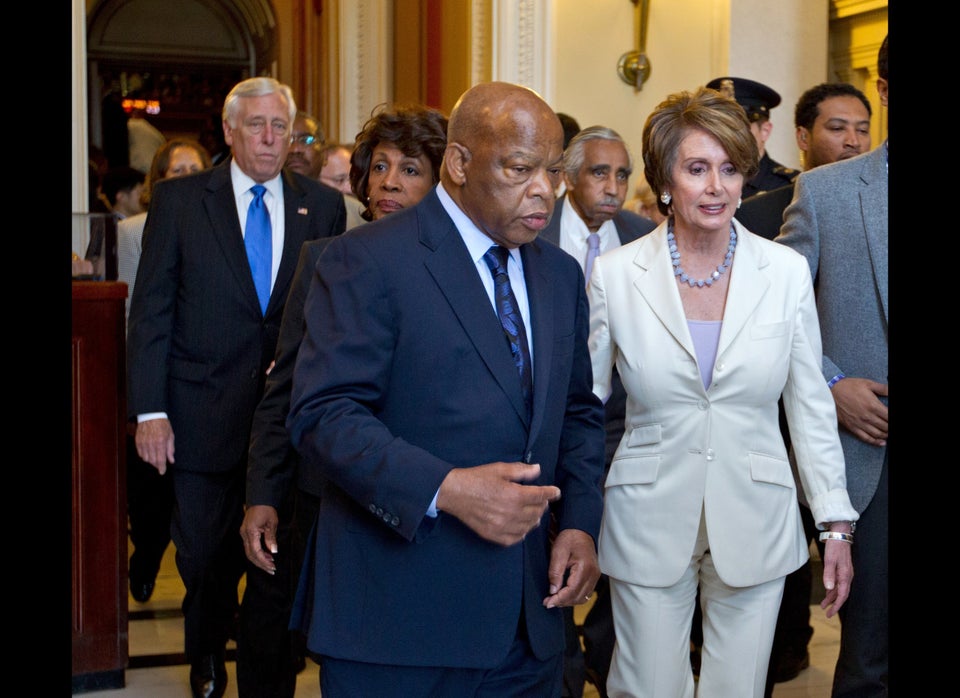 Photos From The Operation Fast And Furious Investigation
Popular in the Community