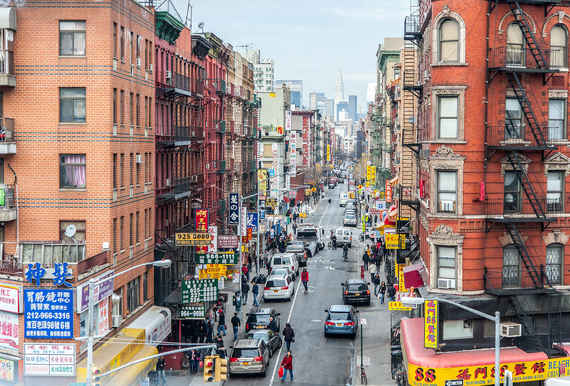 It's only natural for immigrants to the U.S. to move into an area full of their countrymen in order to rally around native tongues, traditions, and a love of food that Americans haven't yet figured out how to serve from a drive-thru window.
And while every city might have a Little China, you'd be in Big Trouble if you assert that they're all created equal. Here are 16 of the very best international food hubs in the United States, ranging from sprawling Asian ethnoburbs to pockets of Mexican paradise.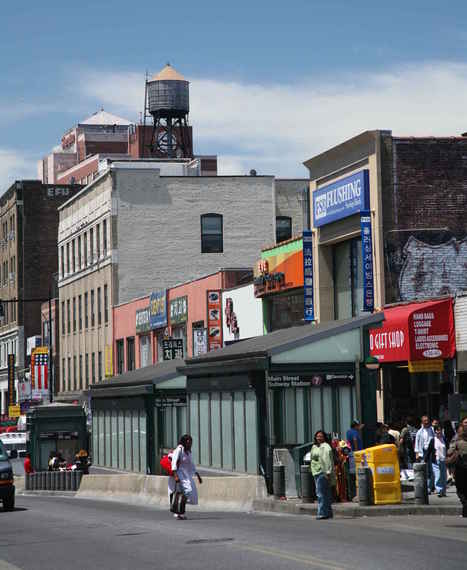 Long Island Koreatown -- Queens, NY
In the year 2000, Long Island housed 16 percent of the U.S.'s entire Korean population, and the community's hub sits adjacent to the East River in Flushing, Queens. The very last stop on the 7 train in Queens is its epicurean epicenter, and the surrounding streets have been dubbed Meokja Golmok in reference to an area of Korea's second largest city (Busan). It translates roughly to "Let's Eat Alley" -- fitting, as even the dumpsters are filled with food worth diving for.
What you're getting: Soy garlic fried chicken at Mad For Chicken, pork belly at Han Joo Chik Naeng Myun & BBQ, Gamjatang pork bone stew at Geo Si Gi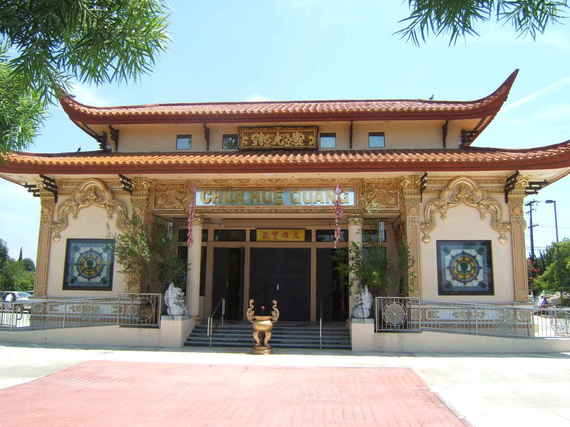 Little Saigon -- Garden Grove and Westminster, CA
Orange County is home to nearly 200,000 Vietnamese immigrants, and the officially designated Little Saigon area surrounding Bolsa Avenue boasts over 200 restaurants, so many coffee shops that the city had to limit licenses, and a 100,000 square-foot mega-grocer called Shun Fat Supermarket.
What you're getting: Pork spring rolls at Brodard Restaurant, oxtail pho at Pho 79, two-for-one BBQ pork banh mi at Bánh Mì Chè Cali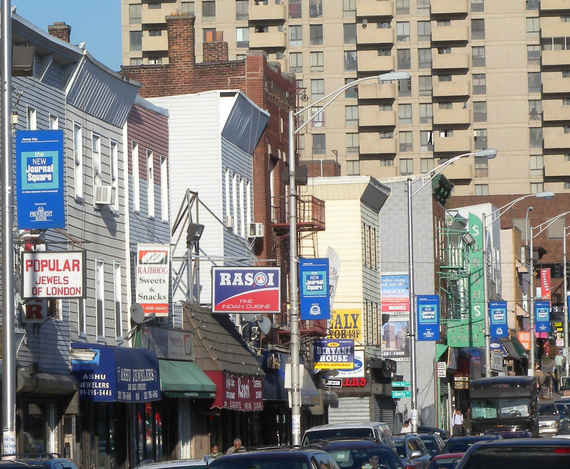 India Square -- Jersey City, NJ
New Jersey's an unlikely hotbed of Indian culture, historically drawing the more upwardly mobile Indian residents of New York City with promises of better jobs, home ownership, and small business opportunities. It's a toss-up which city is the biggest hub of Indian culture, and, while the bustling streets of Edison are a serious taste of Delhi (with over 400 Indian businesses!), we tip our hats to India Square in Jersey City, which has the highest concentration of Indians in America with an estimated 13,000 residing in a two-block stretch of Newark Avenue.
What You're Getting: Masala and cheese-stuffed Jetty Rolls from Eggomania, masala dosa from Sri Ganesh's Dosa House, chicken tikka masala at Rasoi