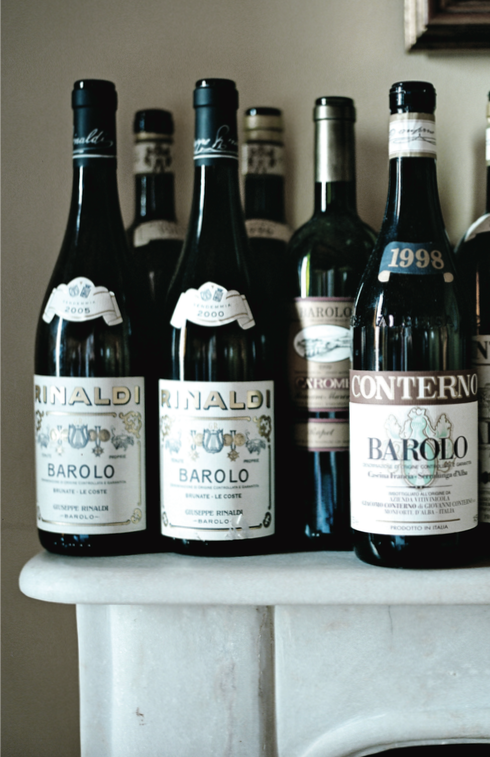 There is a saying in Italy that sums it all up. Barolo, with its bouquet rich in nuances and full-bodied palate, is defined as "the king of wines and the wine of kings." In other words, Barolo brings us into the realm of excellence. In fact, this wine produced in the Piedmont region—in the Langhe, one of the areas with the most fascinating historical landscapes of Italy—eschews passing fashions. Since the 19th century it has enjoyed international success that first made it an "ambassador" of the Savoy kingdom at European courts and then a wine about which everyone agrees. Naturally, starting with enthusiasts of its sensory characteristics: its intense garnet color, the bouquet in which you can pick out fruity notes (raspberry, wild strawberry, cherry), but also flowers and spices (cinnamon and pepper, nutmeg) and aromas of vanilla, licorice, cocoa, tobacco and even leather.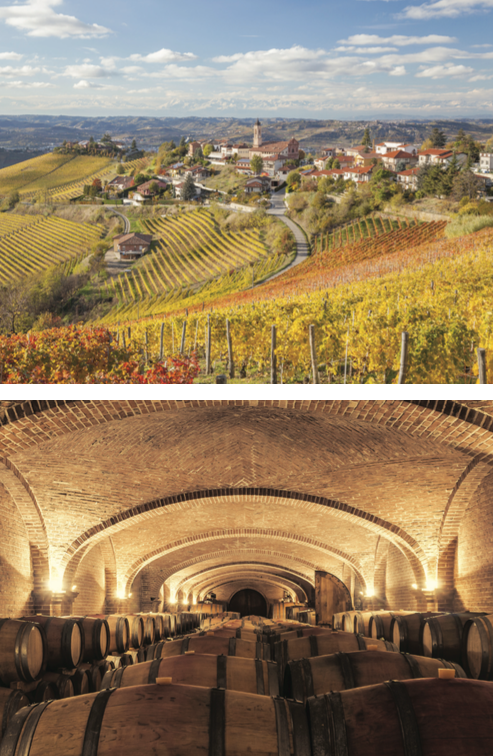 It is natural that this kind of mix, which is perfectly balanced and ideal for aging, which amplifies its merits, quickly became a status symbol. Since it is a wonderful accompaniment for food—its rich tannins make it the perfect foil for meat, cheese and the hearty dishes typical of the local cuisine—it has traveled the world thanks to the success of Italian cooking. Currently nearly 80% of the production of Barolo goes abroad, with the United States representing its top market. Andrea Ferrero, director of the consortium that safeguards Barolo and other Langhe wines, has a very simple explanation. "Barolo is made from a grape variety that must be understood and the United States is a mature market where the culture of wine is very strong. The long tradition of trade journals like Wine Spectator means that the American consumer is sensitive and has demands that are particularly suited to appreciate such a prestigious wine."
This is why prized bottles destined to grace the most demanding tables are shipped from this hilly area, where a spectacular road lined with vineyards and ancient castles winds its way among countries such as La Morra, Serralunga and Monforte d'Alba. Luckily, one rarely finds adulterated wines here, because there is an extensive network of checks in place to monitor this important resource. There are two important points to bear in mind.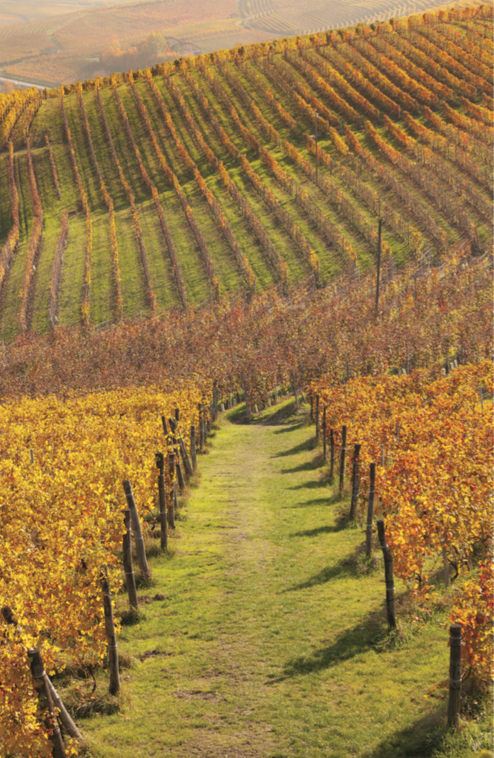 - All Piedmont wines have a "contrassegno di Stato," a government-issued neckband on the bottle, which is also numbered to guarantee complete traceability of what you're buying. The advantage of this kind of "passport" is that counterfeiting it is a crime (equivalent to printing fake money) and this is a hefty deterrent.
- The price is indicative. We're talking about a high-quality wine, so the Consortium warns that you'll rarely find bottles for less than 20 dollars. Beware of "special deals" and enjoy an excellent glass of wine.