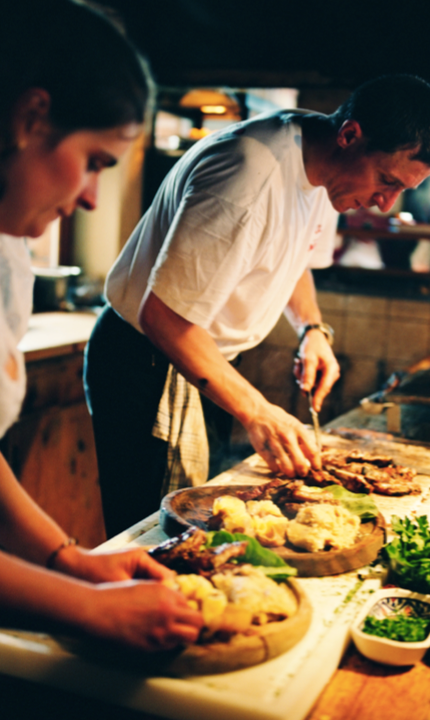 Anna Prandoni is the author of Let's Cook Italian (Quarto Publishing), an Italian family cookbook (with simplified versions of the most famous recipes), written in order to bring our culinary art around the world, to adults and children (who are increasingly involved in making dishes). We asked her to tell us the ten golden rules of Italian cooking. (www.annaprandoni.it and www. unaricettaalgiorno.it)
1. Italy is varied when it comes to food. In other words, it's not just about Rome, Florence and Venice. "If you've been to Tuscany, what you encountered isn't Italian cuisine: just Tuscan. There are as many cuisines as there are regions and areas of Italy."
2. Regionality: This means that certain ingredients are typical of certain areas; those who are born in a given place are better able to use local ingredients, as they are familiar with them. In short, a native of Lombardy would never cook "pasta alla Norma", just as a Sicilian is bound to overcook risotto (by Milanese standards). Complexity should never discourage anyone but should be an invitation to know more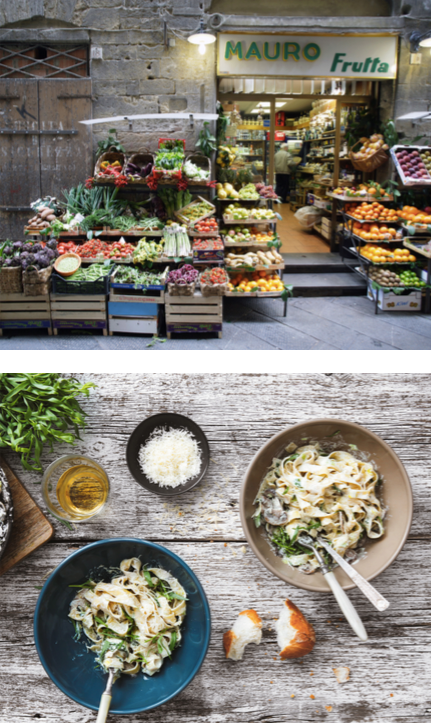 3. Pick your ingredients: Before cooking, you need to buy the ingredients and know as much ALL YOU NEED TO KNOW TO COOK LIKE AN by Silvia Paoli Photos Getty Images ITALIAN about them as possible. Get to know the characteristics of the various vegetables, types of fish and cuts of meat. This is the first step in cooking them Italian-style. Be a conscious and savvy shopper.
4. Seasons: Each product has its season. Respecting seasons means choosing fresh and thus tastier products, so your dishes will have more flavor. When you pick a recipe, make sure that it's the right season for the ingredients you've chosen. Learn what's fresh in the different seasons. This will also help you when you go out to eat. If you find eggplant parmesan on the menu in February, you should change your order (or pick a different restaurant).
5. Cooking techniques: It is essential to learn the basic techniques for the various recipes, like how to make risotto, prepare stock, cut vegetables properly. This will help you cook better.
6. Tools: It is important to know all the tools you need to get the results you want. Nothing is too complicated. It's about knowing which knife to use to cut veggies or chop meat, and which pot you should use to make risotto (low and wide so the stock can steam off).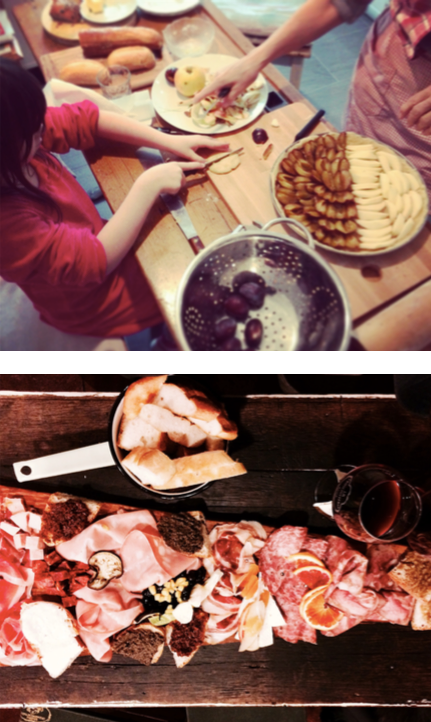 7. Organization and method: A professional chef's kitchen is organized meticulously, so an amateur's should be too. Before starting (recipe in hand), you need to make sure you have all the ingredients and that you have all the tools you need on your work surface. If you starting looking for a big bowl when you're halfway done and can only find a little one, you're simply complicating things, while if everything is right there, then cooking is more fun.
8. Plating: Italian dishes don't need complicated garnishes. The dishes are usually pretty in terms of color, form and combinations. If you really need to garnish, then use an ingredient that is part of your dish. In other words, if you've made a dish without parsley, there's no need to add a sprig to "beautify" it. Chopped parsley along the edge of the plate is even worse, as it looks fake.
9. Socializing at the table: An essential part of Italian cooking is the idea of sitting at the table and eating together with family and friends, talking—often—about what you'll eat for supper or the next day. Usually Italians eat as a way to socialize and show love, so one of the things parents most frequently ask their children is "Have you eaten yet?" Even if they're forty.
10. The end of the meal: The perfect way to finish a meal is with an espresso, not a cappuccino. Nobody in Italy uses milk after 9:30 in the morning, unless it's just a splash in their espresso.
Popular in the Community