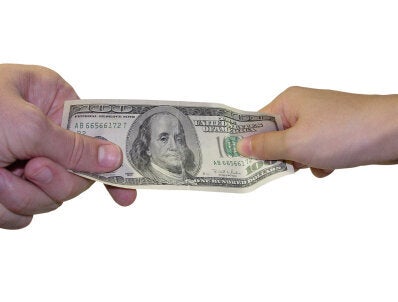 CHICAGO (Reuters) - Borrowing by small U.S. businesses jumped in June to the highest level in more than three years, a sign that a so-far elusive resurgence in U.S. economic growth may be around the corner.
The Thomson Reuters/PayNet Small Business Lending Index, which measures the overall volume of financing to U.S. small businesses, gained 25 percent in June from a year earlier, after rising a revised 28 percent in May, PayNet said on Tuesday.
The index is now at its highest since April 2008, several months before the collapse of Lehman Brothers brought the global financial system nearly to a halt.
Borrowing by small businesses is seen as a harbinger for the broader economy because they account for as much as 80 percent of new hiring.
The Federal Reserve and many Wall Street economists have been saying for months that an economic slowdown in the first part of the year would soon give way to faster growth, but their predictions have begun to sound hollow in the face of ever more dour economic news.
Last week, new government data showed the economy ground to a near halt in the first half of the year, and on Monday, a factory activity survey showed U.S. manufacturing expanded at its slowest pace in two years in July.
But the combination of increased borrowing and, according to a separate PayNet survey, a decline in small business loan delinquencies to the lowest level on record paints a rosier picture.
"Small businesses are at ground zero in this economy," William Phelan, PayNet's president and founder, said in an interview. "This signals more underlying strength in the economy than people are giving it credit for."
(To see a Reuters Insider interview with Phelan, please double-click on: http://link.reuters.com/tub92s)
The loans PayNet tracks are typically used to buy or update plants and equipment, and on average are for four-year projects. Borrowing rose in all industries and by all lender types, Phelan said.
Separate data showed small business health was also improving.
Accounts in moderate delinquency, or those behind by 30 days or more, fell in June to 1.77 percent from 1.94 percent in May, PayNet said. That is the lowest since PayNet began collecting data in 1995.
Accounts 90 days or more behind in payment, or in severe delinquency, fell to 0.53 percent in June from 0.60 percent in May.
Accounts behind 180 days or more, or in default and unlikely to ever get paid, fell to 0.73 percent of total receivables in June, from 0.75 percent in May, according to PayNet, which provides risk-management tools to the commercial lending industry.
The Thomson Reuters/PayNet small business lending index is correlated to developments in the overall economy, with changes in the index preceding changes in the overall U.S. economy by two to five months.
PayNet collects real-time loan information, such as originations and delinquencies, from more than 250 leading U.S. capital equipment lenders.
Popular in the Community