"The Templars and the Freemasons believed that the treasure was too great for any one man to have, not even a king," FBI special agent Sadusky proclaims in the film "National Treasure." "That's why they went to such lengths to keep it hidden."
Those of us not so familiar with the lived experience of fraternal organizations often learn about secret societies like the Freemasons from Hollywood blockbusters starring Harvey Keitel and Nicolas Cage. The reality, of course, isn't quite so packed with burning torches, leather jackets and century-old conspiracies.
But such societies are steeped in a rich and bewitching tradition that to most of us remains unknown. Collectors Kendra and Allan Daniel have long been on the hunt for paraphernalia associated with fraternal organizations, accumulating objects from thrift stores, antique fairs and other places that too often go unnoticed.
"Very often you'll pass a booth that has an evocative display of hands or a staff or skull and crossbones," Stacy C. Hollander, Deputy Director for Curatorial Affairs and Chief Curator at the American Folk Art Museum explained to The Huffington Post. "The average person won't understand what the implications of those symbols are."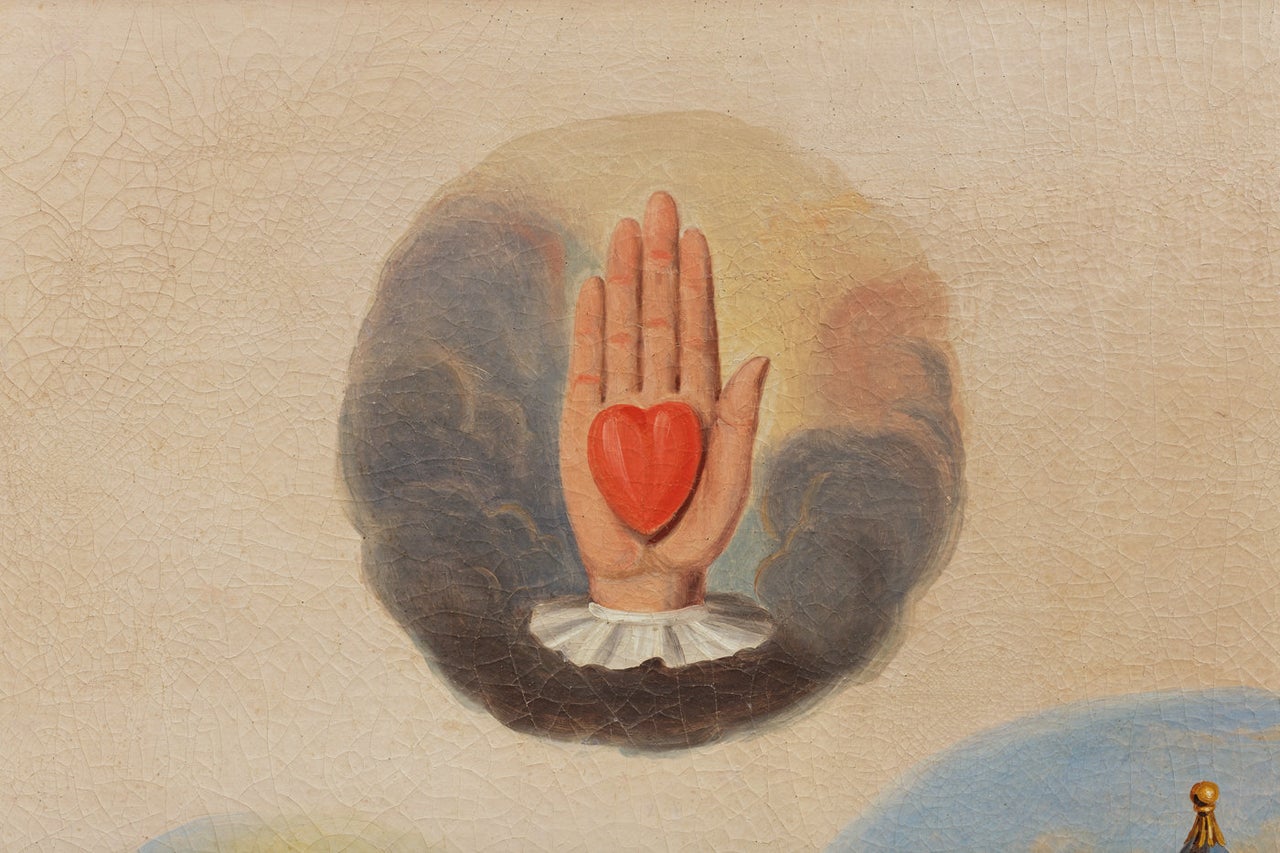 The Daniels recently donated a massive reserve of customary items, including architectural elements, ritual and ceremonial objects, personal items and lodge furnishings to the American Folk Art Museum, where they will be officially exhibited as art objects for the very first time. An exhibition titled "Mystery and Benevolence" will feature items from the 18th to 20th centuries belonging to the Odd Fellows, Freemasons, Shriners, Junior Order Of United American Mechanics, and Knights Templar.
Hollander curated the show along with Aimee E. Newell, Ph.D., Director of Collections at the Scottish Rite Masonic Museum & Library. "I'm fascinated by how integrated fraternal organizations were in American history for such a long time," Newell told HuffPost. "As a historian, even working in museums, rarely does that ever come through. They were a really important facet of American life. It's a shame that they're so understudied."
Newell, a historian by training, has spent the last 10 years working at a Masonic museum, and is about as close to a Nicolas Cage treasure hunter as you can get. Newell was brought in as a guest curator to help identify and provide context for many of the lesser known symbols in the Daniels' collection. Because of her job, Newell receives a steady stream of emails asking whether or not a certain symbol has a concealed history.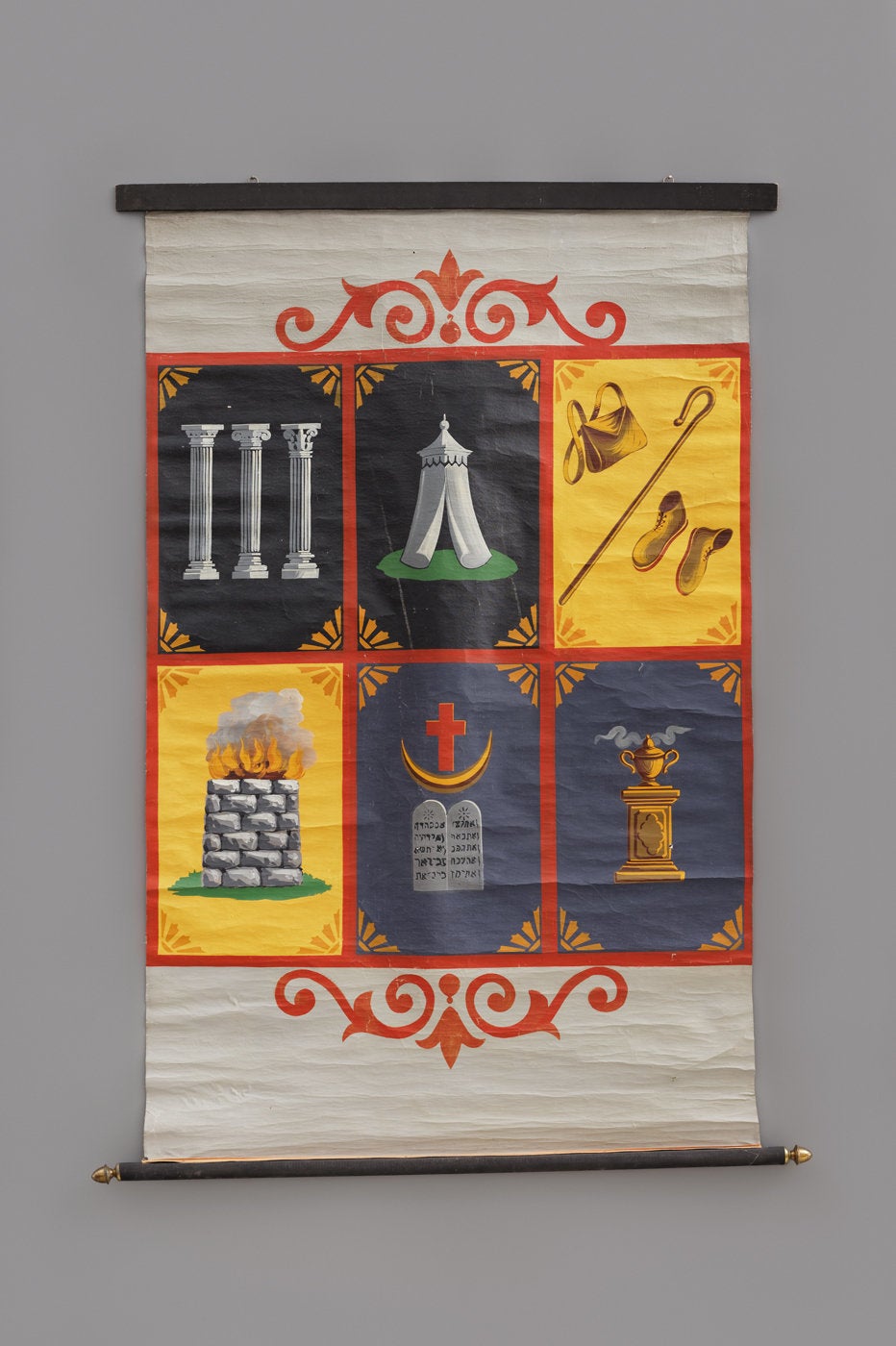 The oldest and most well-known fraternal society in American history is the Freemasons, which has been in existence since the 1720s. Originally an organization for those in the stonemason profession, the collective group opened doors and provided camaraderie and hospitality for its members. Traveling stonemasons who knew the secret rites and rituals of the organization would be welcomed with warmth and amenability wherever they went.
"It was very closely allied with the philosophy and the ideals of the enlightenment," Hollander said. "Many of their values came to resonate very closely with those of the Founding Fathers." In fact, as the group expanded to include more than stonemasons, national figures including George Washington, Paul Revere and Benjamin Franklin reportedly became Freemasons.
Societies like the Freemasons are founded upon a complex and often secret network of beliefs and practices, many of which are communicated through cryptic symbols. You'd probably recognize many of them: the heart in clasped hands, arrows, stars, the all-seeing eye. According to Hollander, immersing oneself in a fraternal organization is a many layered undertaking. Images carry with them various levels of understanding, all of which grow deeper the higher you ascend within your society's hierarchy.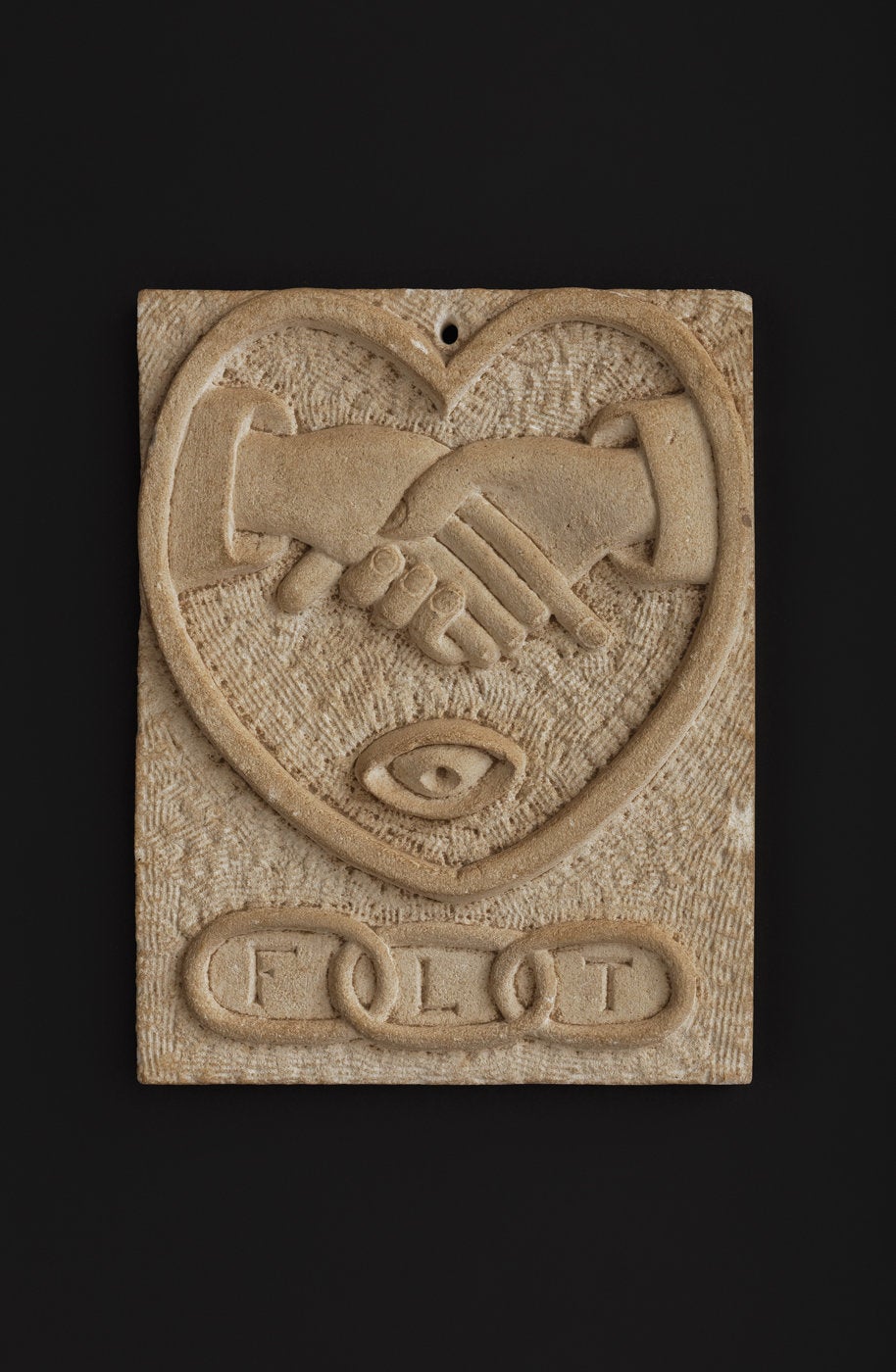 For Freemasons, the most iconic symbols are the square and compass. "Much of the imagery comes from descriptions from the Old Testament, based on the building of Solomon's temple," Hollander explained. "Many are steeped in architectural references."
As for the Odd Fellows, who got their start in Baltimore in 1819, their most renowned symbol is a linked chain with the letters "F," "L" and "T," which stand for friendship, love and truth. Unlike the Freemasons, there was no particular occupation associated with the Odd Fellows, perhaps contributing to the clan's title. The main motivation for joining the Odd Fellows was the benefits such a society provided. In a time before things like life insurance and public education, secret societies provided its members burials for the dead, aid for the sick, and education for the orphaned.
In their early iterations, these societies were solely available to men, but the first all-women's organization, the Daughters of Rebecca, was founded by the Odd Fellows in 1851. Prior to the Civil War, other fraternal organizations turned to artisans from the outside world to create their costumes, decorate their lodges, and render their symbol-adorned supplies. And while women were not permitted to be in the groups themselves, they were often involved in the associated folk art practice.
"Women were definitely conversant with the symbolic vocabulary," Hollander said. "There are numerous quilts made by women containing symbols, as well as painted aprons and embroidered banners to be worn by the men in parades."
For a while, those responsible for the enchanting images embellishing the covert lodges and ritual robes were created by the self-taught artists and designers producing in workshops throughout the country. However, the late 19th century was accompanied by the rise of factories, which soon consumed the smaller workshops, mass producing symbolic objects and costumes with no knowledge of their meanings or purposes.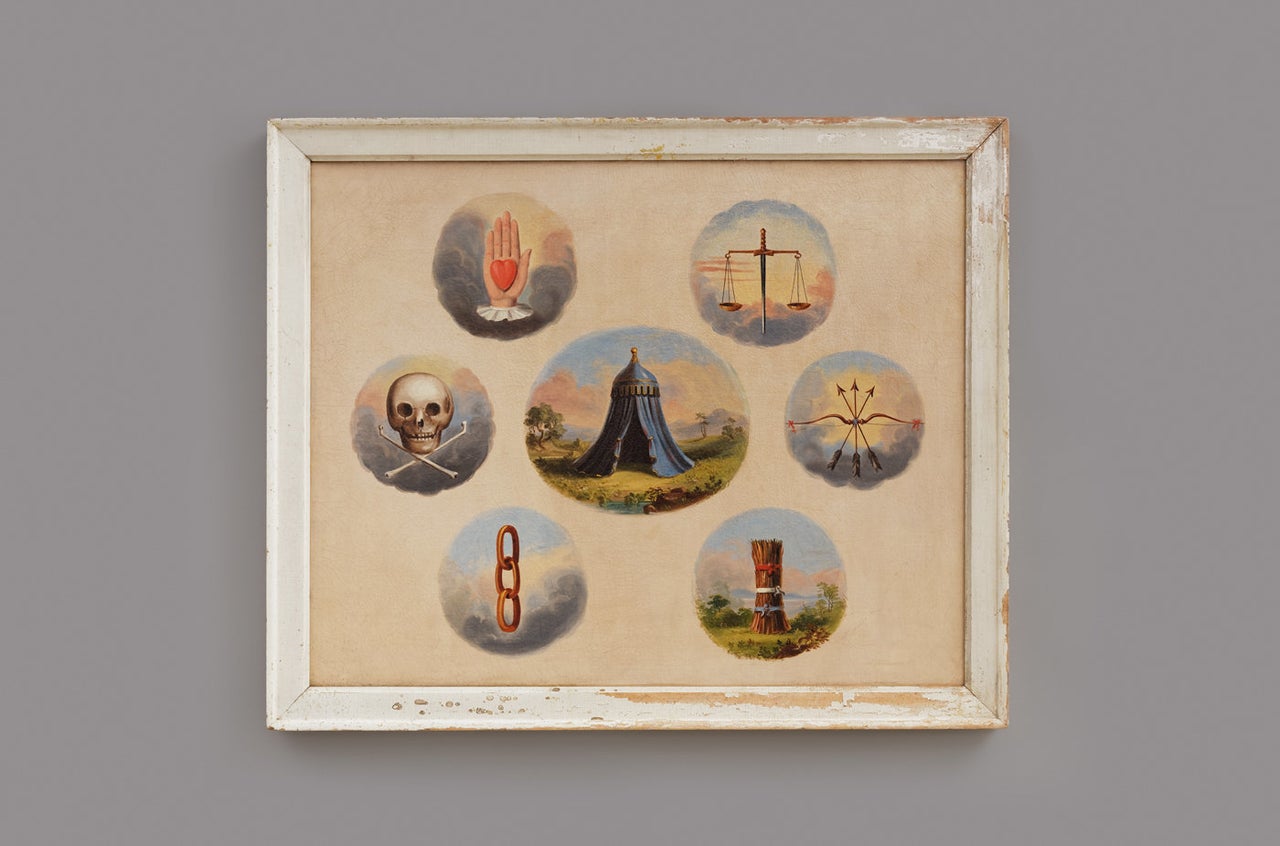 Today, although not nearly as ubiquitous, fraternal organizations still exist. Newell estimates there are some 350,000 Freemasons in the United States today. The presence of the Odd Fellows, however, has waned significantly. Their symbols still materialize in present day, often removed from their fraternal origins, on various vaguely occult accessories like Tarot Cards or talismans. Their power is tangible, though their meanings are often lost.
"Mystery and Benevolence" features a wide array of historical relics -- from daguerrotypes and quilts to robes and staffs. The work is organized according to theme, drawing off the humanist ideals of the organizations including charity, passage, meaning, time, wisdom, fellowship, and labor. For the majority of us whose primary source of exposure to fraternal organizations are Dan Brown novels, the exhibition will provide a rare opportunity to brush up on your secret history through the lens of a rarely seen trove of American folk art.
"There is definitely a sense of mystery about secret societies," Hollander said, when explaining the ongoing fascination with this pocket of history. "We're all engaged in secrets. Most children had secret societies with their friends growing up."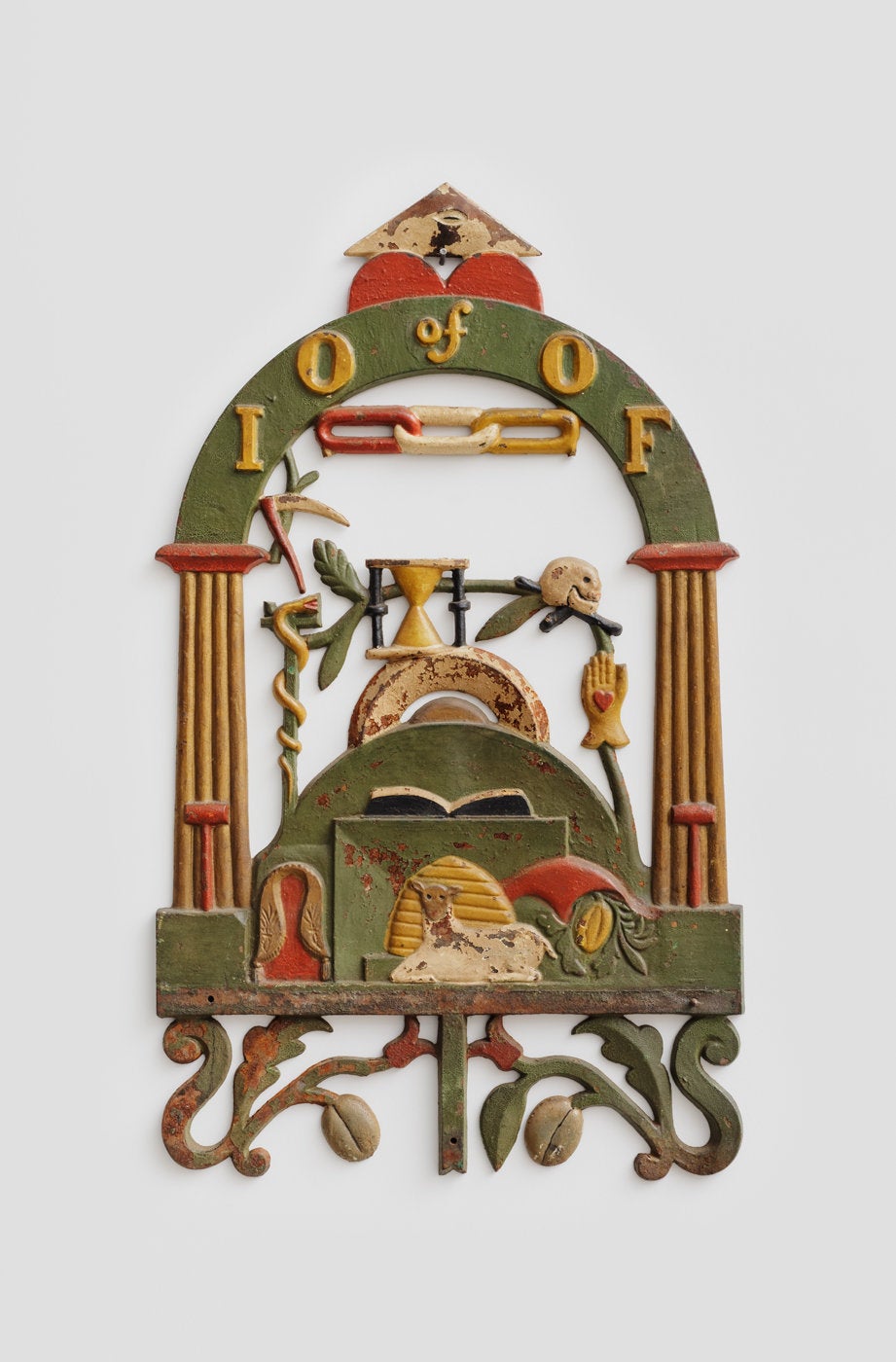 "There is something romantic to an outsider who isn't privy to the understanding," Hollander continued. "The symbols might seem a little macabre to us but one of the basic principals of the Freemasons and the Odd Fellows is a contemplation of mortality, which goes back to the Middle Ages. Living a good life so you can have a good death."
The covert nature of these fraternal organizations is especially alluring today, when virtually nothing can remain undisclosed for very long. As Hollander put it: "We're so attracted to the idea of secret societies. But what's really secret today? From a Google search you can learn a lot about the symbols on a certain level, but these meanings go far deeper than one can discover on one's own."
Newell agreed. "It's interesting to me that, despite all the information, the idea of secrecy has held on for centuries."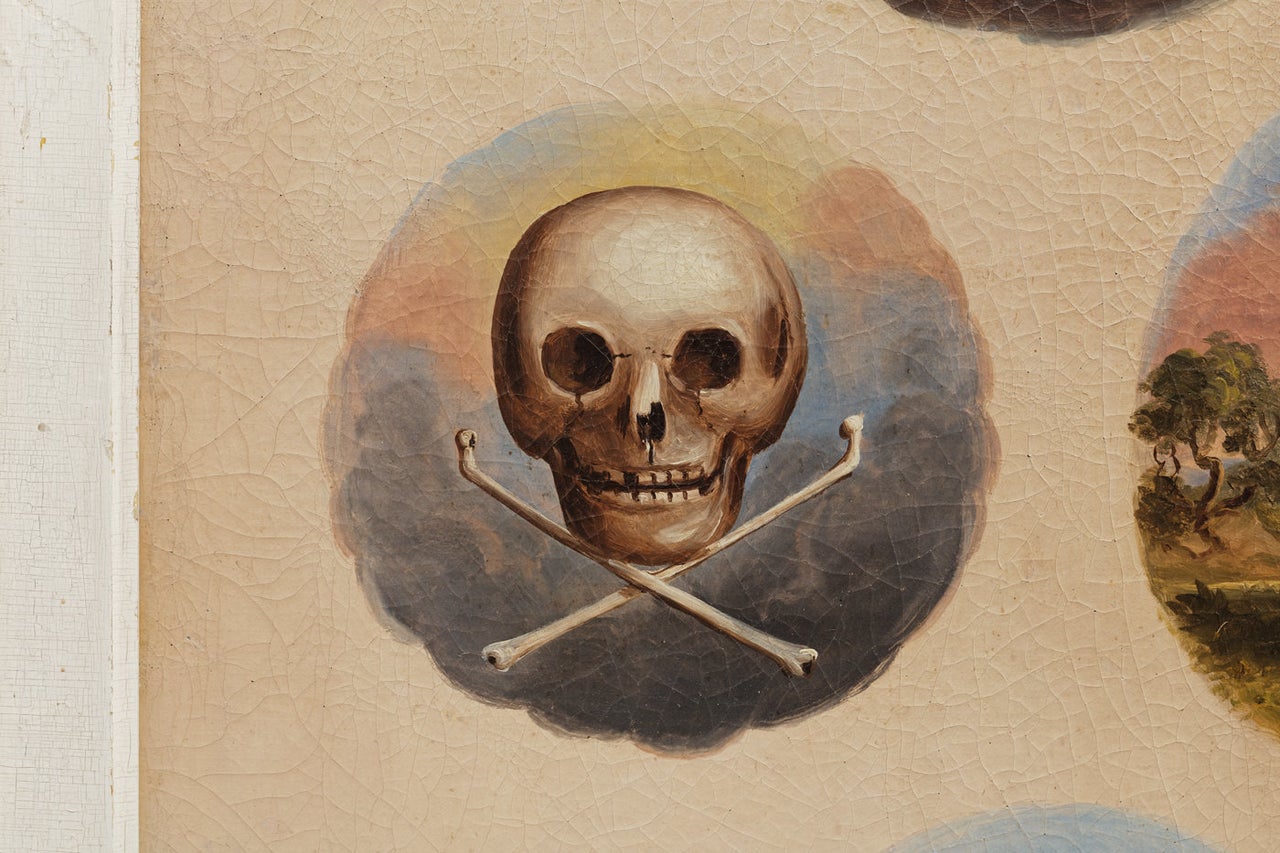 "Mystery and Benevolence: Masonic and Odd Fellows Folk Art from the Kendra and Allan Daniel Collection" runs from January 21 until May 8, 2016 at the American Folk Art Museum in New York. For more folk art, don't miss the Outsider Art Fair, from Jan. 21-24, 2016, at the Metropolitan Pavilion in New York City.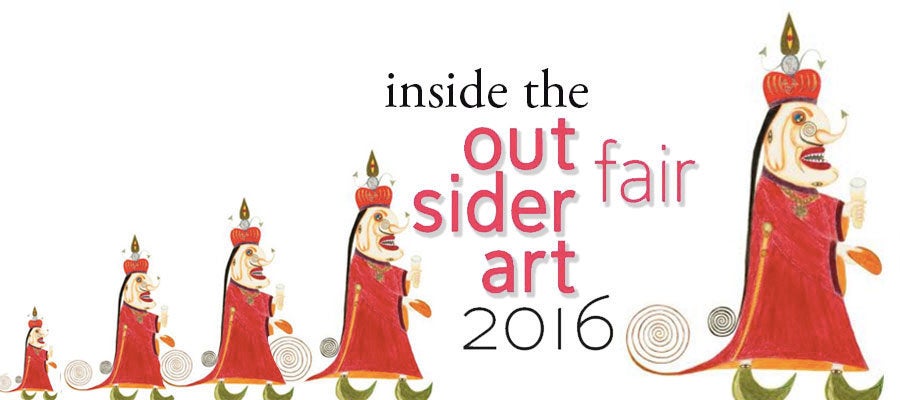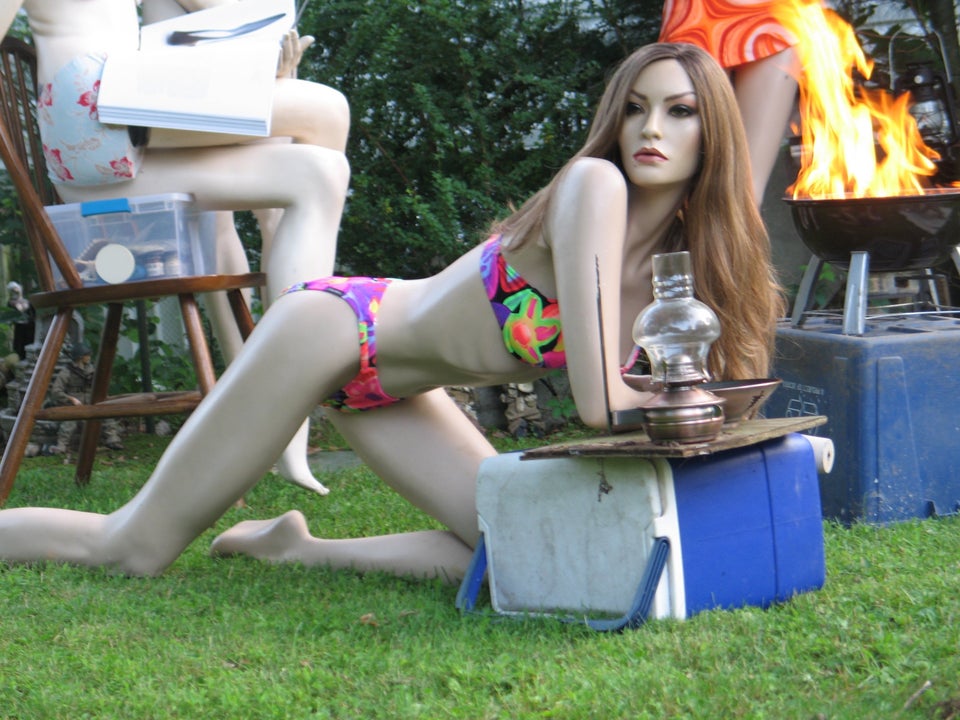 Outsider Art Fair 2016
Related
Popular in the Community