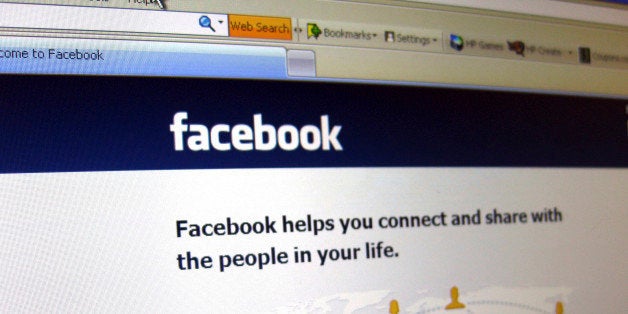 A significant number of people operating personal profiles on Facebook under pseudonyms, stage names or any name not matching their legally documented identity received this message when logging into their Facebook accounts at the end of last summer:

The change affected anyone who might have a reason to self-identify on the Internet using a name different from the one on their legal ID, including drag performers, transgender individuals, people with sensitive occupations like teachers and survivors of domestic abuse. The new policy drew outrage and became a rallying point for many in the queer community before igniting what seemed like the beginning of a major exodus to social media platform Ello, which offers less restrictive guidelines for users.
As a result of Facebook's newly enforced rules, Sister Roma, a member of The Sisters of Perpetual Indulgence, an "order of queer nuns" dedicated to promoting human rights, organized the #MyNameIs social media campaign, a meeting with Facebook and a press conference in hopes of convincing the company to change its policy.
Several days later, Facebook publicly apologized to the LGBT community via a statement from the company's chief product officer's personal Facebook, which read in part, "Our policy has never been to require everyone on Facebook to use their legal name. The spirit of our policy is that everyone on Facebook uses the authentic name they use in real life."
Sister Roma met with Facebook again on March 5 to discuss what, if anything, has progressed since the original meeting in October 2014. In an email sent to The Huffington Post she writes:
Basically the #MyNameIs team has been reduced to a test market group, suggesting modifications and options to their customer service department.

The bottom line is that Facebook refuses to budge on their real name policy. Calling it "authentic identity" is no different as long as they demand I.D. from users to prove their name. All of their concessions are mere smoke screens to the bigger issue. They believe that they are making the user experience a better one. They believe that these small modifications will cut down in the number of malicious targeted reports based on "fake names." They are wrong.

This week there has been a upsurge in malicious reporting. Hundreds of Sisters of Perpetual Indulgence [members], entire drag communities, burlesque performers and other users around the world are reporting that their accounts have been disabled because they are using a "fake" name... Mark Zuckerberg has created an Internet monster that is bigger than he is or any of us.
Sister Roma also noted that The Sisters of Perpetual Indulgence is in the process of staging a massive protest in response to Facebook's "authentic identity" policy.
In an attempt to find other individuals affected by Facebook's name policy, The Huffington Post did a social media call-out asking anyone who has had an account deactivated and was thereby forced to either use their legally documented name or lose their account to share their stories. Here is a small sampling of the overwhelming response we received:
Enby Fox -- transgender individual self-identifying to escape abuse
"I am 20 years old and have and am working on escaping a couple of different abusive relationships. My boyfriend -- I broke up with him in August -- was extremely abusive and controlling. Even though we were long distance I'm still sometimes scared he might have me hurt or killed... For many (including myself) the Internet is my main form of communication. Being forced to dead name yourself can be both risky to safety as well as adding to dysphoria or other mental health issues. Just like anyone would want the identity that reflects them and their own identify, trans people need that as well."
Thoughtless Thought -- self-identifying due to Native American and transgender identity
"I am Native American, transgender and undocumented. As an indigenous person I have been taught to suppress attributes of the indigenous by both my family, the social systems of Mexico and the socialization into the USA system that values homogeneity. Name(s) play into this, from dropping the accents of my given name as a child, or the outright refusal of the name given and taken as a young adult learning the Red Path; a name given by an elder to encapsulate the essence of who I was and am. Facebook is becoming more and more of an inescapable institution and it seems to be perpetuating the same systems of repression from which it was built."
Rocky Coast -- self-identifying due to sensitive occupation
"I am a legally blind person who uses medical cannabis to alleviate the symptoms of glaucoma and insomnia. I am a fierce advocate for change at the federal level, and I do not want my identity known by certain family members. I am also concerned for my safety because of archaic and bigoted Federal cannabis laws, as well as the encroaching shadow of surveillance/data mining by large entities like Facebook... It's depressing being hampered like this, and it's already tough enough with my limited vision and recent minor surgery."
Muffinhead -- self-identifying due to performer-based identity
"Not wanting to use my legal name was a big thing for me as I had been on Facebook for about five years and had developed the majority of my following through social networking... I was told that they would not allow me to use my stage name but that they would gladly convert my personal page to an artist page. This change would shift all of my friends to my new artist page as 'likes.' I was told that all of my information, pictures, posts, etc. would be transferred along with the changeover. I agreed to all of the above and upon changing my account over was jolted by the fact that they had not transferred any of my posts or pictures. In fact, everything had been completely erased except for my profile picture and my cover picture... Over all it has been a disaster and a nightmare."
In response to Sister Roma's claims, a Facebook spokesperson told The Huffington Post in an email:
We are committed to ensuring that all members of the Facebook community can use the names that they use in real life. Having people use their authentic names makes them more accountable, and also helps us root out accounts created for malicious purposes, like harassment, fraud, impersonation and hate speech. Over the last several months, we've made some significant improvements in the implementation of this standard, including enhancing the overall experience and expanding the options available for verifying an authentic name. We have more work to do, and our teams will continue to prioritize these improvements."
"If you don't have an ID that shows your authentic name as well as your photo or date of birth, you can provide two forms of ID from Option 2 above, and then provide a government ID that includes a date of birth or photo that matches the information on your profile. We won't add the name or other information from the government ID to your account."
Before You Go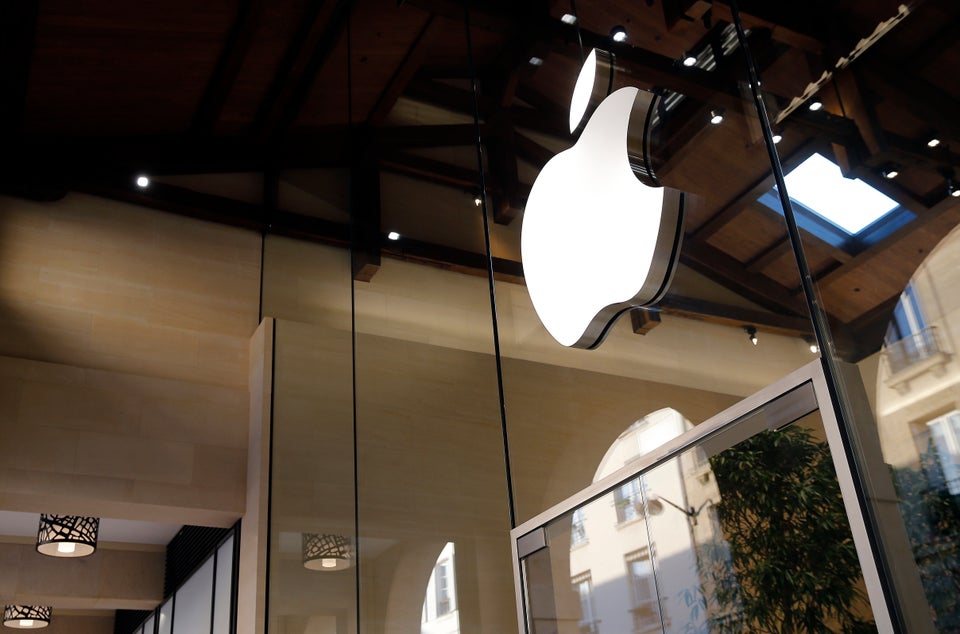 21 LGBT-Friendly Products And Companies
Popular in the Community