In Facebook's attempt to connect friends and friends of friends to one another, your information, now fed into a search engine, is more public than ever before. If you're irked by the the idea of strangers finding out personal details of your life with a few clicks in a search bar, there are steps you can take to ensure your privacy on Facebook. Here's what to do:
First things first. Head to your main Facebook page and click the little padlock in the upper-lefthand or upper-righthand corner (depending on which layout Facebook has decided you get). When you click on it, the following box will appear: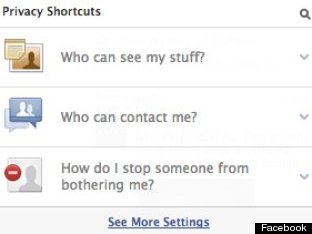 Take a look at "Who can see my stuff?" In order to get a sense of how drastically your settings need to be changed, click "View As" to see how a particular person who is not your friend sees your profile. You may be surprised by how much of your information is visible to the public.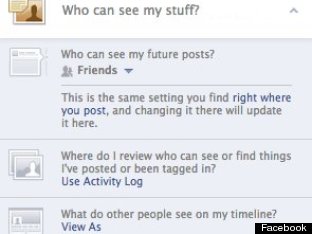 Under "Who can see my stuff?" there's an option to click "Use Activity Log." This will show you a log of all your actions (comments, posts, photos, etc.) on Facebook and the visibility of each post. Anyone that a post is visible to can potentially search for it on Facebook now. That means information that you probably thought would never be searchable -- like the photos you've liked -- now is. It may be time to go on an unliking spree.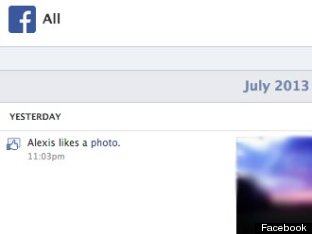 Then you'll want to check out your tagged photos. Click "Photos" on the lefthand side of the "Activity Log" to see the photos you've uploaded and photos you're tagged in.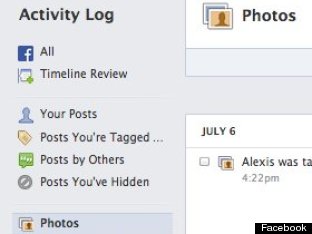 Remember that photos your friends have tagged you in may be visible to more people than you want. If you don't want certain photos visible to certain people on Graph Search, you can always untag yourself. For photos and other things you posted yourself, you can alter the group of people ("Public," "Friends," "Only Me") who can see them from this page as well.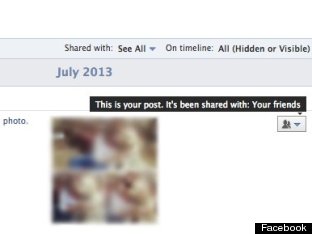 Time to check out one of Facebook Graph Search's main sources of information, the pages you've liked. Go to your profile's "About" page and scroll all the way down to find the music, movies, TV shows and books you've given a thumbs-up to over the years. Don't get concerned with the first line of "likes" in each category. Those are just Facebook's suggestions for you.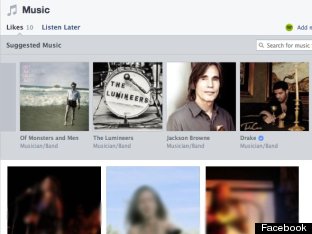 You will need to go through all of your "likes" to make sure there's nothing embarrassing in there. People will be able to search things like "Friends of friends who like Kidz Bop" and you don't want your name coming up. Don't let those super old or ironic "likes" get the best of you.
You can also alter the audience that can see the musicians or companies that you've liked. For example, you can go to the "Music" section, click on the "Edit" button in the right corner and then click "Edit Privacy. This window will pop up, letting you make your music tastes invisible to the general public.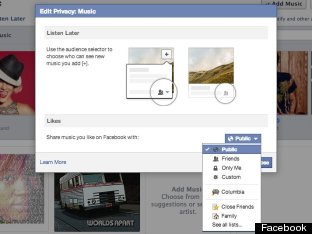 If you'd like to start reviewing all of the things you're tagged in, you can set up notifications every time someone tags you in something. Go to your "Accounts Settings" page and click "Timeline and Tagging."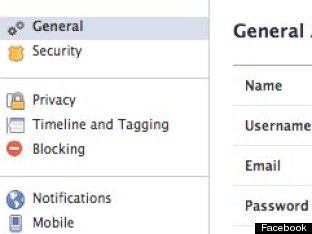 On that page, you can change a setting so that you review your tags, decide who can post on your timeline, who can see posts on your timeline and more.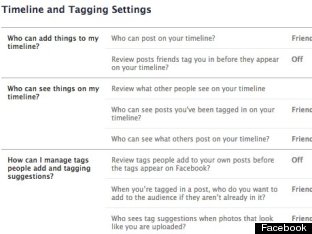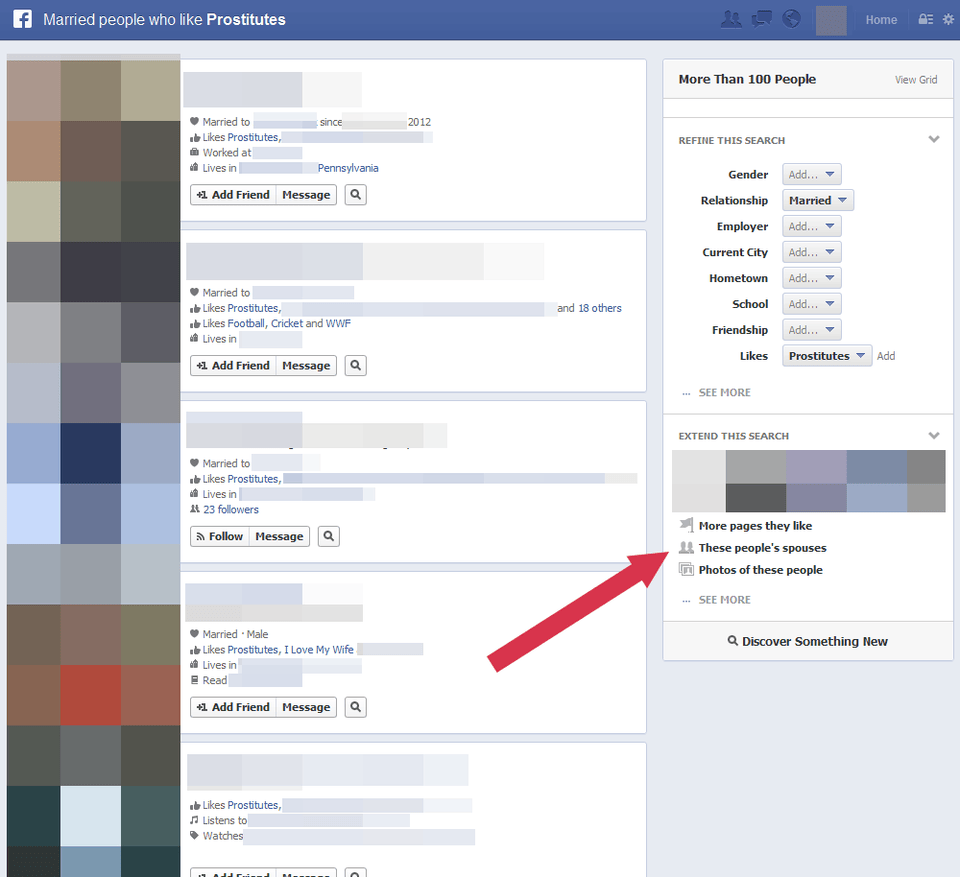 Funny Uses Of Facebook Graph Search
Popular in the Community