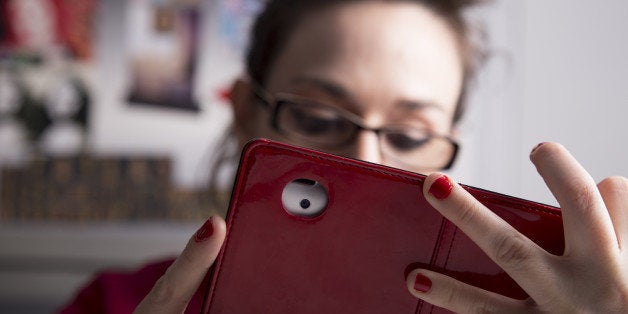 Facebook's new feature, Nearby Friends, will allow anyone to get closer to friends -- literally. In hopes of narrowing the gap between online and face-to-face interactions, Facebook's Nearby Friends will notify you via cell phone or other mobile device whenever you are near a Facebook friend.
Nearby Friends will need your consent to be activated. Once you approve, Facebook has full permission to track you at all times.
This isn't the first tracking feature of its kind. Apps such as Radar, Tinder, Cloak and Foursquare all share the same idea. Each app has implemented the idea of turning online connections into real-life connections by using similar tracking methods.
Nearby Friends will be launched soon; at that time, Facebook users will receive messages about the new change.
Despite good intentions, Nearby Friends presents challenges for those concerned about cyberbullying, stalking and privacy. Because most teens are not very cautious when adding "friends" on Facebook, this new service could be more of a disservice.
Imagine your 14-year-old daughter unknowingly 'friended' a 30-year-old registered sex offender who recently moved into your neighborhood because she saw that her neighborhood friends were already 'friends' with this person. And, those friends 'friended' him because he seemed nice as they walked by his house.
Although teens have to be responsible when adding 'friends,' it is also Facebook's duty to remind users often about the traits of this new feature.
If you are a parent of a teen, be aware of Nearby Friends; if your child isn't careful, cyberbullies, stalkers, and sexual predators could be within reach.
Facebook doesn't seem to be too worried about the potential dangers. One representative shared that they had already considered and taken challenges into account, confirming that the development of Nearby Friends has been watched over by regulators and the FTC.
For the past few months, Facebook employees have been testing the app and have gotten positive feedback. For example, there was a story of two friends who met in the airport because Nearby Friends notified them that they were close to each other.
As with almost all technology, there is a positive and negative side. To enjoy the positive while avoiding the negative, parents must aware of this situation to be on the lookout.
Note: This article and the opinions expressed here are from Russ Warner, Internet safety expert and CEO of ContentWatch, makers of Facebook monitoring software Net Nanny Social.