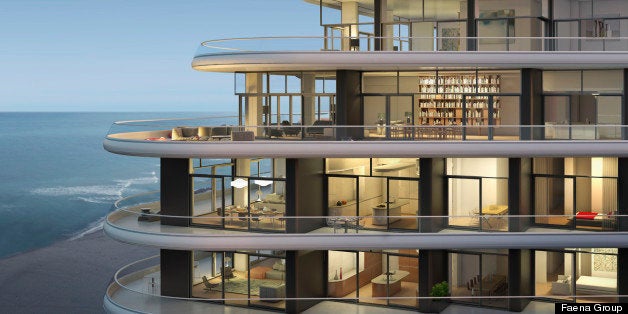 It's the tower that could change a whole strip of Miami Beach -- and it will make you instantly dissatisfied with your measly standard balcony.
New renderings of the 18-story Faena House tower, four exclusive to The Huffington Post, reveal even more details of the jaw-dropping residential centerpiece of four blocks that will eventually be known as Faena District Miami Beach. Underway on the waterfront at 3201 Collins Avenue, Faena House is designed by architects Foster + Partners to resemble "a towering ship at sea" -- if that ship passed out in a really nice bed, dreaming of maximum amounts of light and space.
In fact, at least one penthouse has nearly as much terrace space as interior square footage. And each of the 47 residences are wrapped with wide aleros, as they are known in Argentina, with balconies functioning like hallways to connect the rooms from the outside. Glass is everywhere and all but uninterrupted, with plans calling for sliding glass doors -- built to hurricane code, mind you -- as astonishingly wide as 12.5 feet.
Alan Faena, an Argentinian fashion entrepreneur-turned-developer, is building the tower as just the first phase of a neighborhood district he hopes will recreate the success he had with an unlikely warehouse area in Buenos Aires that now boasts some of the most expensive real estate in that city. Faena District Miami Beach will eventually build out 32nd and 35th streets between Indian Creek and the ocean with a luxury hotel, an arts center, an "architecturally important" parking complex (so hot right now!), a marina, and luxury retail space. (Fortunately, the existing historic Saxony Hotel at 32nd and Collins will be refurbished, not torn down.)
The flush, however, aren't waiting for the rest of it: Faena announced last week that his tower is already 50 percent under contract after breaking ground in January. The scheduled completion date? Fall 2014.
Before You Go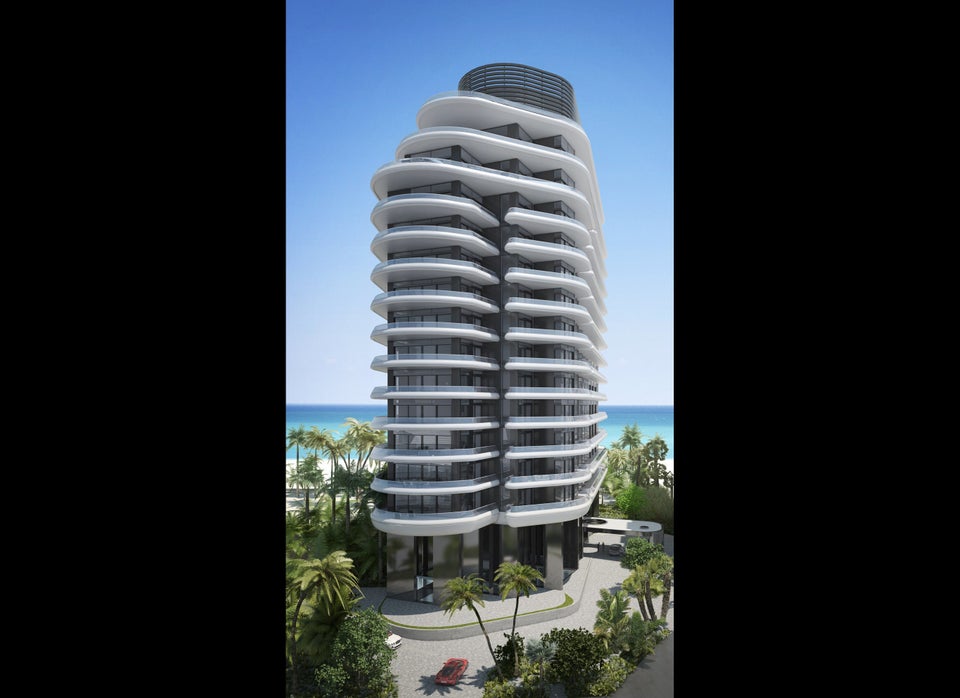 Faena House Miami Beach
Popular in the Community