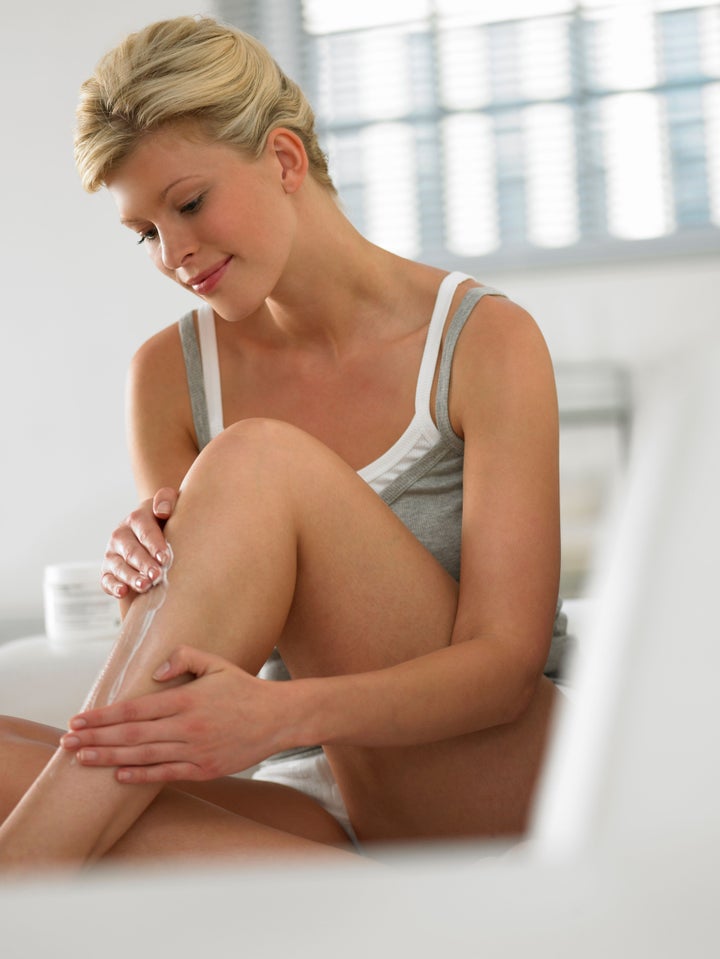 (Reuters) - Women who use lotions and gels to produce a fake suntan tend to cut back on outdoor sunbathing and use of tanning beds, with close to 40 percent who use such products saying they limited their time in the sun, U.S. researchers said.
The findings, published in the Archives of Dermatology, mean that the products may be a way to convince women seeking a tan to reduce ultraviolet (UV) radiation exposure, which is linked to a higher risk of skin cancer, the researchers said.
"The message I give is, your natural skin color is where you were born to be, but if you really want to be tan get it out of a bottle," said Suephy Chen, a dermatologist at Emory University School of Medicine in Atlanta, who worked on the study.
"Getting a tan out of a bottle is incredibly safe, whereas getting tanned from tanning beds and lying out is not."
Chen noted that while there's still controversy among skin doctors about whether they should be promoting any tanning product or if the only message should be that natural skin color is best, years of warning about cancer risks from other forms of tanning clearly aren't getting through to younger generations.
The U.S. National Cancer Institute estimated that there were more than 1 million new cases of non-melanoma skin cancer in 2010 in the United States, and fewer than 1,000 deaths. For the more dangerous melanomas, 2011 was expected to see about 70,000 new cases and close to 9,000 deaths.
Researchers surveyed 415 women living on or around the Emory University campus who ranged in age from 18 to 71, but most were under 26. They reported how often they tanned outside or in tanning beds, or used sunless tanners.
About half said they'd used sunless tanning lotions, gels or spray-ons in the past year, and at least 70 percent reported tanning in the sun. One-quarter said they'd recently used a tanning bed.
While women who used tanning products said they were also more likely to seek other types of tans, close to 40 percent said they had decreased their sun exposure or use of tanning beds because of the products.
The top reasons for using sunless tanning products were safety and to avoid wrinkles, the researchers said. Some people with sensitive skin may get a rash, but in general the products are safe.
Daniel Sheehan, a dermatologist at Georgia Health Services University in August, said that some dermatologists might consider it a mixed message to suggest sunless tanning products when patients really shouldn't want to tan at all.
"On the other hand, I don't think that standpoint recognizes the reality that people really want a tanned appearance, and many of them are going to get it one way or another," said Sheehan, who was not involved in the study.
"We're probably better off encouraging people to pursue a safe tan than a UV tan." SOURCE: http://bit.ly/e5SbUW
(Reporting from New York by Genevra Pittman at Reuters Health; Editing by Elaine Lies and Robert Birsel)