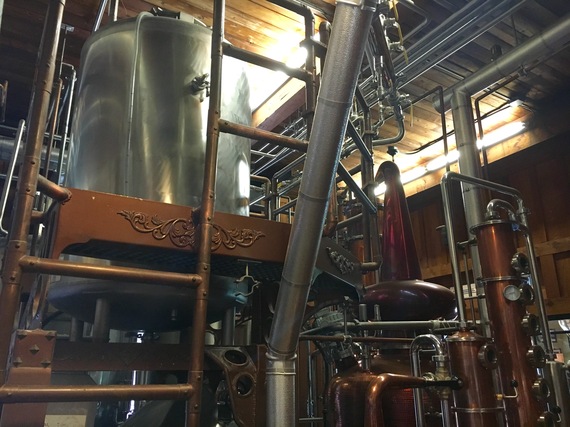 The artisan, farm-to-table spirit has deep roots in the Pacific Northwest and is now seen in Seattle's-own distillery market. Home to over 27 micro distilleries, Seattle is one of the fastest growing players in America.
Craft distillery locations spiked in 2008 after the Washington State Legislature passed its original craft distillery law. Post prohibition the new law gave small distilleries the opportunity to sell their products and offer free half ounce tastings onsite.
Dr. Stephen Jones, Director, WSU Bread Lab shares that, "43 percent of the farmers in Washington are west of the Cascades. Anything that we can do to give them more options and better options for their crops is going to help keep farming in this part of the state. Distilling is one of the options. Low protein wheat that may not work for local bakers or even the local feed markets are perfect for distillers."
Distilleries throughout Seattle are delighting customers with batches of fine whiskey, vodka and gin. Sharing creations with their community and raising awareness on the importance of the farmer and brewer relationships in Washington State. Strong ties with neighboring farms ensure local ingredients are used to produce specialty spirits from local grains.
"We like to show people just how special craft distilling is and what it means to be "craft". In a nutshell, it helps keep our farms sustainable while our customers get to enjoy an amazing variety of spirits." Mike Sherlock, Owner of Fremont Mischief.
With Washington's strong wine and beer industries and Seattle's vibrant coffee culture, the growing distillery scene fits right in for craft connoisseurs and new taste testers alike.
Photo By Angela Schonberg
Calling all HuffPost superfans!
Sign up for membership to become a founding member and help shape HuffPost's next chapter