SCROLL DOWN FOR NSFW PHOTOS
"So on the real, what would you do?" the former "Teen Mom" star asks in the video. "You have been a single mom for four years, off and on, dating loser-ass boys who always try and sell information, lie to you, manipulate you. You have just realized you are an awesome person and you deserve someone."
"Now that you're 21, you've pretty much been crying every night because you are single and alone. So, you make your own video, celebrate your awesome body (and) get your own sexy shots. So, the person you did this with has the urge to yell it out, when he should be professional and is not," she said referring to her porn co-star James Deen, who refused to go along with the charade that the video was a leaked sex tape and that the two were dating.
Abraham ended the video by putting on a pink cap with the Vivid Entertainment logo and saying, "But you have companies that are interested, so why not sell it? And that's what I did."
The former reality star's porn video "Farrah Superstar: Backdoor Teen Mom" will be available to view online on May 6, but photos from the X-rated video have already leaked, and the footage apparently lives up to its title.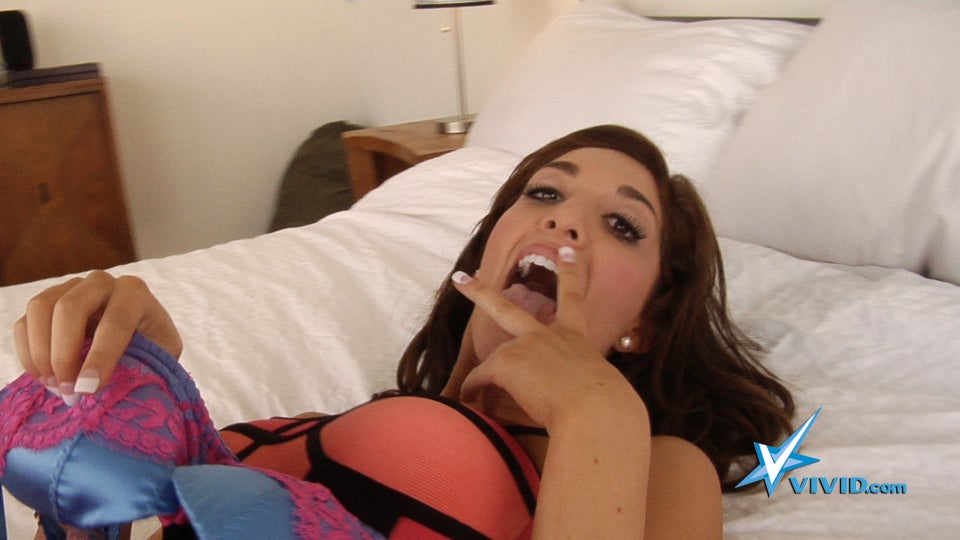 Farrah Abraham Sex Tape Photos Leak Online
Related
Popular in the Community