 The moment has arrived -- Bethann Hardison has finally launched her attack against fashion's glaring diversity problem. The fashion insider-cum-activist and former model, on behalf of The Diversity Coalition, sent out four letters on Thursday to the governing bodies of Fashion Weeks in New York (Council of Fashion Designers of America), Paris (Fédération Française de la Couture), London (British Fashion Council) and Milan (Camera Nazionale della Moda Italiana) accusing racism on the runways.
Eyes are on an industry that season after season watches design houses consistently use one or no models of color. No matter the intention, the result is racism. Not accepting another based on the color of their skin is clearly beyond 'aesthetic' when it is consistent with the designer's brand. Whether it's the decision of the designer, stylist or casting director, that decision to use basically all white models, reveals a trait that is unbecoming to modern society. It can no longer be accepted, nor confused by the use of the Asian model.
At the end of the letter, Hardison includes a list of "fashion houses guilty of this racist act" based on last season's shows in each respective city. The roster of alleged offenders reads like a who's who of fashion's top designers and brands-- Donna Karan, Versace, Céline, Louis Vuitton, Alexander McQueen, Calvin Klein, BCBG, Prada and Chanel, just to name a few.
"This way there's no hiding," Hardison told The Huffington Post. "If you say who, then nobody can say, 'This has nothing to do with me.'"
"I'm trying to educate those with a careless attitude or [who] just don't care. But you have to care. This is a responsibility to many." she said
Hardison has dedicated a great deal of her career to combating ignorance. In 2007 and 2008 she attempted to inspire change in fashion's disregard for diversity with a series of town hall meetings. One of the results of those events was the inspiration behind Vogue Italia's "Black Issue" in 2008, which featured all black models.
Although Hardison said she thought the Vogue issue was a powerful representation of black beauty, she believes dedicating a show or issue to all black models is offensive -- and not a solution.
"Please don't give me an all black show," Hardison said. "This is about diversity -- all nationalities, races, colors and skin tones being equally represented."
So far, responses to the letter have been mixed.
The CFDA's Steven Kolb told WWD that he discussed the letter with the group's president, Diane von Furstenberg, and that they have pushed for and will continue to encourage diversity among their members. In fact, Kolb says the CFDA has sent two e-mails over the past two weeks urging its industry contacts and designers to be vigilant regarding the issue.
The British Fashion Council told Vogue UK that while it does not oversee model castings, it is "committed to model welfare and is more than happy to engage in tackling any issues regarding best practice and diversity at London Fashion Week."
Didier Grumbach, president of Chambre Syndicale in France, deemed the letter's call to action "unreasonable" and assured Vogue UK that the upcoming Paris Fashion Week will represent a wide variety of ethnicities. And last but not least, Mario Boselli of Camera said designers taking part in Milan Fashion Week have "complete freedom" in selecting their models. And while they encourage diversity they will not "impose" their power to achieve it.
"While some of them might be annoyed or uncomfortable, I have a great deal of respect for these designers," Hardison said. "I think they are good people, and just not understanding what this is -- what their practice has been."
And lest you believe the fight is over -- think again. Hardison didn't offer any details on her next steps, but she left no question as to whether this is the end of her battle.
"This is just round one. There's more."
Click HERE to read all four letters sent out by Hardison and The Diversity Coalition, and let us know what you think about the issue in the comments section.
Support HuffPost
Every Voice Matters
Before You Go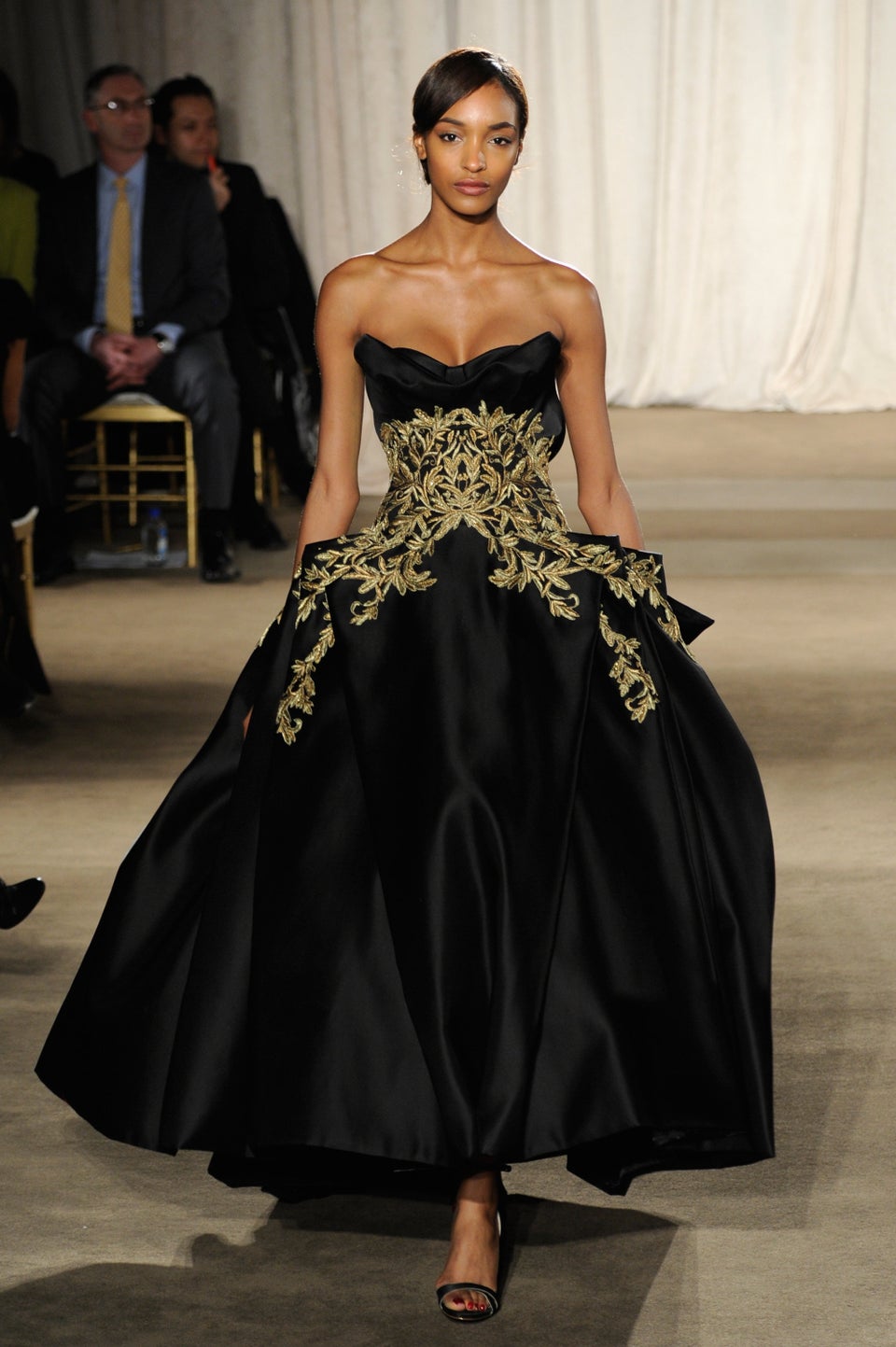 The Top Black Models
Popular in the Community