The 2010 Sundance Film Festival wraps up this evening with the awards ceremony (check out the list prize winners). Throngs of filmmakers, actors, distributors, producers, film programmers, artists, musicians, and entourage will soon leave Park City with their hearts full of warmth, and their heads stuffed with the congestion and coughs so inevitable after a ten day festival buried in under eighty inches of snow and a string of parties where you eventually give up wondering - is this my glass?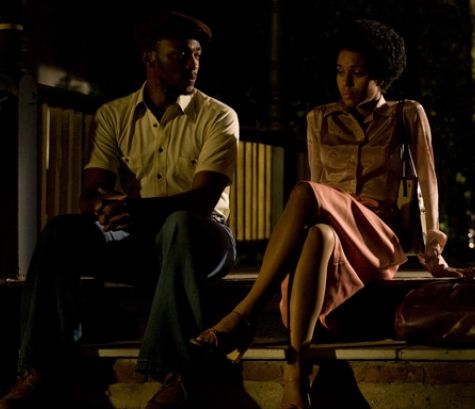 Here are the ones that captured my attention: In the Dramatic Competition: Tanya Hamilton's feature film debut, Night Catches Us, peels back the intricately layered lives of former Black Panthers to reveal the personal contradictions tugging away at political convictions; meticulously crafted to give emotional texture to the withering revolutionary possibilities of 1976 Philadelphia, Hamilton's powerful direction garners captivating performances by Kerry Washington and Anthony Mackey.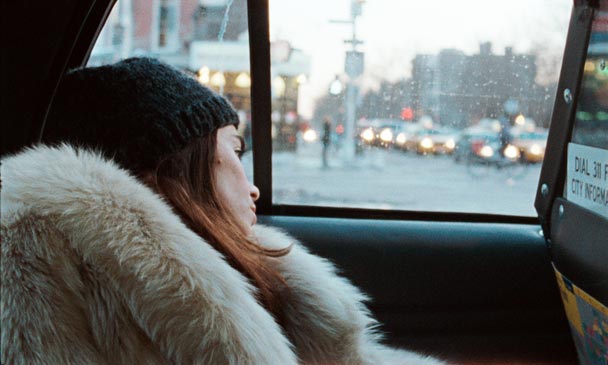 Infusing the post 9/11 period with a cinematic texture reminiscent of the 1960s, signaled perhaps by the reference to Godard in its title The Imperialists Are Still Alive!, Zeina Durra's playfully composed debut follows a glamorous artist Manhattan-ite searching for her abducted childhood sweetheart.Winner of Sundance's Alfred P. Sloan prize and the Excellence in Cinematography Award,
Diane Bell's poetic feature Obseledia, the title inspired by the encyclopedia of obsolete things compiled by a librarian who falls in love with one of his entries: a free-spirited projectionist. They road trip together across Death Valley, confronting the grave state of our earth and humankind while maintaining a levity that made me forgive the film's didactic flashes and get swept up by the sheer beauty of our present moment.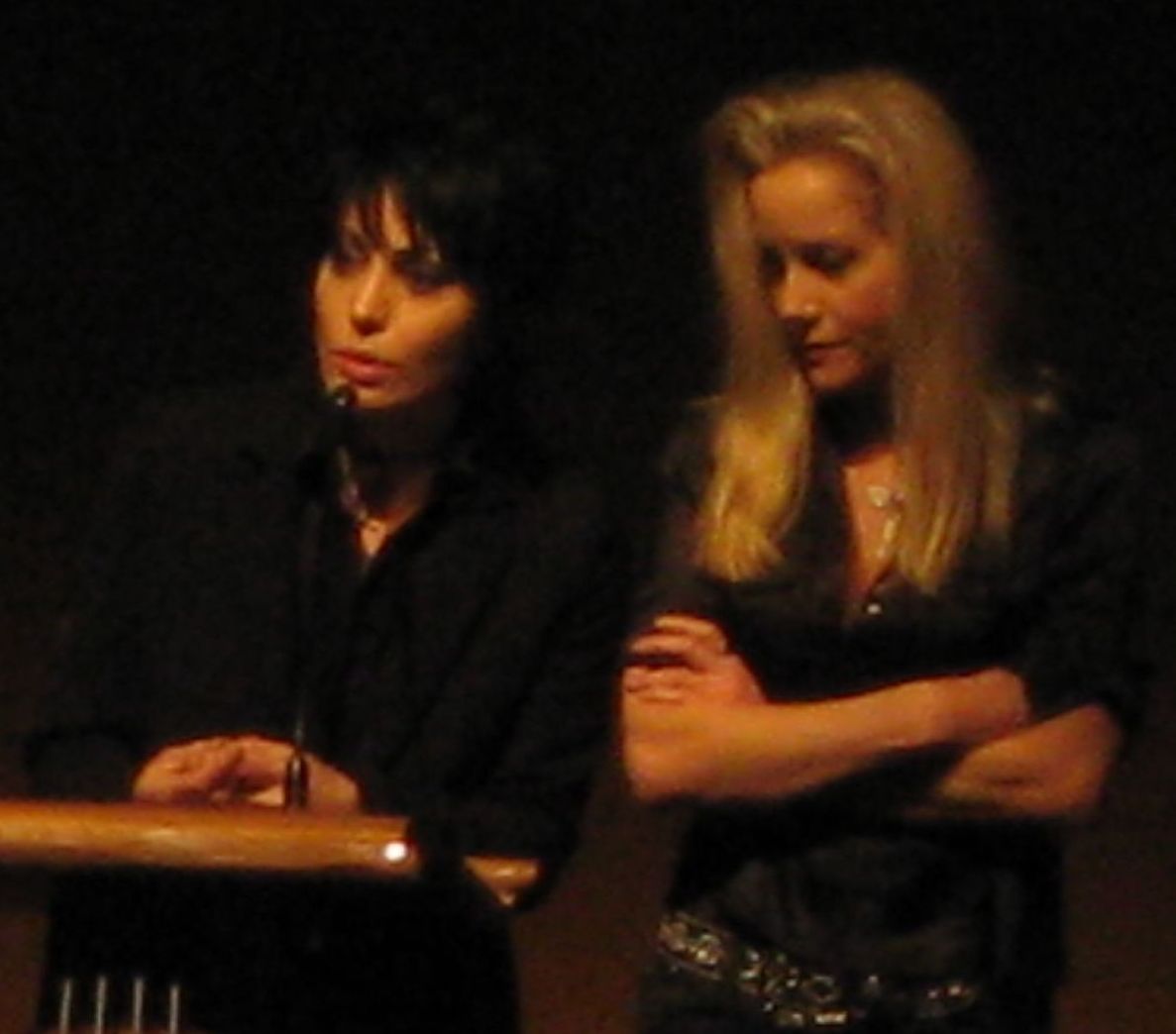 The Premiere and Spotlight sections of the festival were great fun. While music-video talent Floria Sigismondi's feature debut The Runaways has been criticized as disjointed, episodic, or lacking in energy for a film about the explosive rise to fame of the 1970's all girl rock band led by Joan Jett and Cherrie Curry,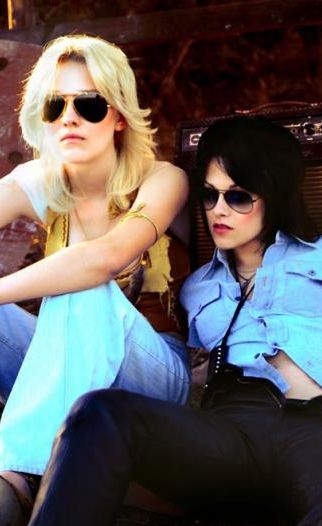 the world premiere of the film rocked the Eccles theatre, with the real life rockers generously applauding the young actresses (Kirsten Stewart and Dakota Fanning) who played them. I officially became a Kirsten Stewart fan that night -- she might actually be that awkward character she so consistently plays. At the Q&A, she mumbled and fumbled incoherently when expressing what it meant for her to channel the rock legend, shaking her leg so hard from nerves that I could see it from the very back of the 1,270 seat auditorium. You could feel the packed house fall in love with her for it.
The last minute surprise selection was Lisa Cholodenko's long awaited follow up to High Art, The Kids Are All Right, which played to an eager, packed audience who loved the film before it had even world premiered. (Indeed, Artistic Director John Cooper's introduction was something along the lines of: "Lisa makes all my favorite movies, about all my favorite stories, starring all my favorite people ...") The variety of people present --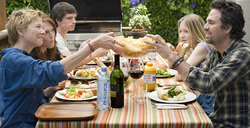 straight, gay, young, old, male, female - was evident in the audience reaction during the film: you knew who was where based on who laughed at what. Cholodenko nailed the comic timing, eliciting amusing, sincere performances from Julianne Moore and Annette Benning as the two moms whose daily humdrum gets shaken up when their teens seek out their biological father, Mark Ruffalo (who was also at Sundance as the director of Sympathy For Delicious).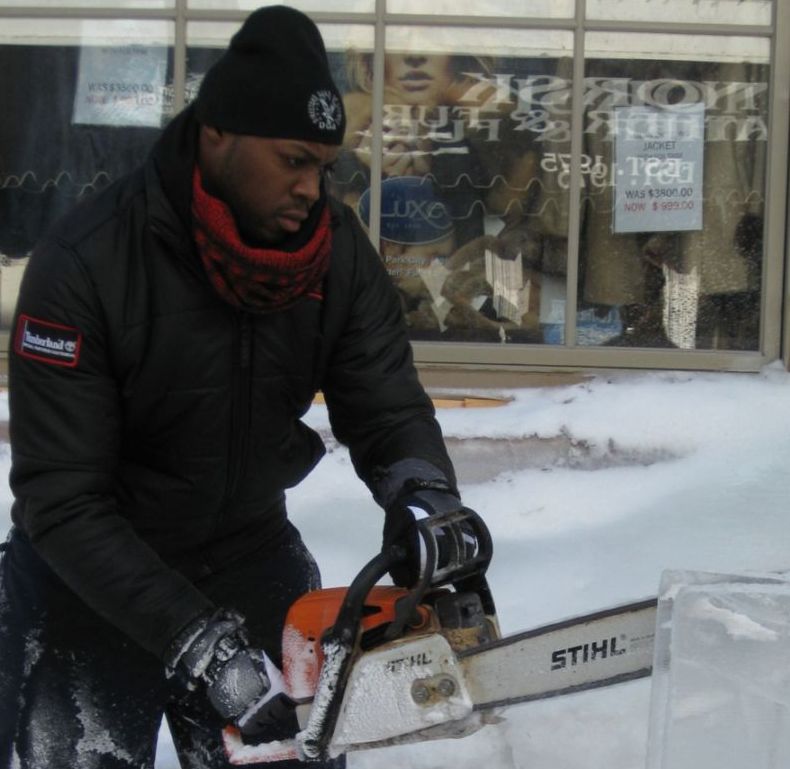 The newly created NEXT section is the Festival's attempt to support filmmakers that "stretch a low budget to create big art." Detroit born and raised Sultan Shariff's debut Bilal's Stang is the based-on-true-events story of a young man who applies his wild imagination to ice-carving. Katie Aselton debuts with The Freebie, about a perfectly content couple in Silverlake, Los Angeles who allow each other a one-night pass to get busy with someone else.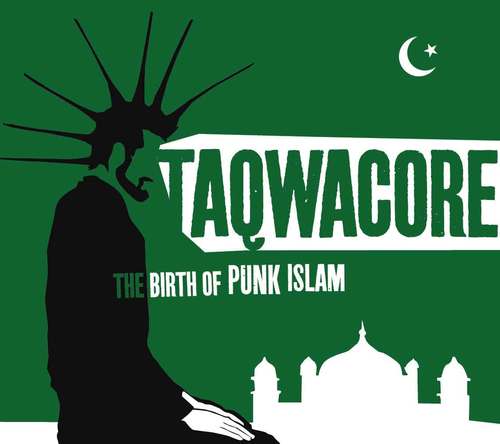 Busting out with strong vision is Eyad Zahra's The Taqwacores about a house full of Muslim punks (each of which personify different aspects of Islam). Forgiving the low production values -- in terms of a grainier, digital look, choppy sound and editing, and even at times amateur acting -- these films are celebrated for their strength of vision and storytelling.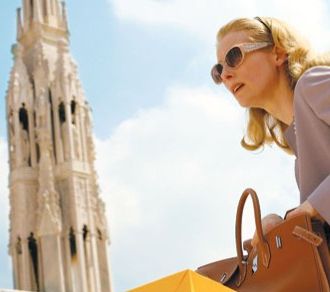 A number of films shine in the festival's "tribute to the cinema we love" Spotlight section. Luca Guardagnino presents a cinematic masterpiece with I Am Love (Io Sono L'Amore), starring Tilda Swinton, that makes palpable the desire that unravels the ruses of wealth and power surrounding a wealthy Milanese family.
Rodrigo Garcia's Mother and Child is a compelling portrait of the complications behind adoption from the different vantage points of four women. Garcia delivers on his by now trademark direction of female characters, with emotionally riveting performances from Naomi Watts, Kerry Washington, Annette Bening, as well as Samuel L. Jackson (as you've never seen him before) and Jimmy Smits. Rachel Perkin's blesses us with the magical Bran Nue Dae, based on the subversive musical by Aboriginal playwright Jimmy Chi featuring all too catchy numbers infused with a biting wit: "There's nothing I would rather be/Than to be an Aborigine/and watch you take my precious land away."
The 2010 documentaries this year highlighted our power as individuals if only we muster the foresight and drive to work together collaboratively to make a difference. Freedom Riders recounts the history of students who risked everything by riding a Greyhound bus into Alabama in 1961 to expose the injustices of segregation; documentary filmmaking veteran Stanley Nelson reminds us that social change was not only hard and dangerous, but possible at any time wherever there is conviction and courage amongst youth.
Jennifer Arnold's A Small Act, tells the story of a young man from Kenya whose education was supported by an anonymous Swedish woman, and consequently went on to be a Harvard-educated human rights lawyer and found an scholarship for children in his home town. Putting to even greater shame recent American financial debacles, To Catch a Dollar puts the spotlight on Professor Muhammad Yunus's ingeniously developed microlending strategies that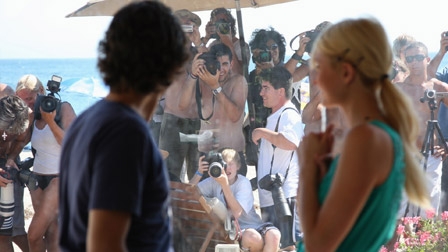 are revolutionizing social and economic conditions in a community near you at this very moment.
On the other end of the spectrum, in Teenage Paparazzo, Adrian Grenier reveals the vacuous culture (and parenting!) that has enabled a white, middle class youth to endanger himself and others but for the chance to snap the next celebrity pic.
The most compelling screening of the entire festival was part of the festival's most brightly shining New Frontier program -- Oscar-nominated Sam Green and Dave Cerf's "live" documentary Utopia in Four Movements traces four impulses towards utopia at the dawn of the 21st century. Giving new meaning to the "you just had to be there" quality of Sundance, only two screenings took place, at which Green warned the audience that at any moment "we might f**k up" because of the real-time nature of the film's presentation -- Green did the voice over narration from memory in front of the audience, and on the other side, to the right of the screen, was the three-person band playing the film's score.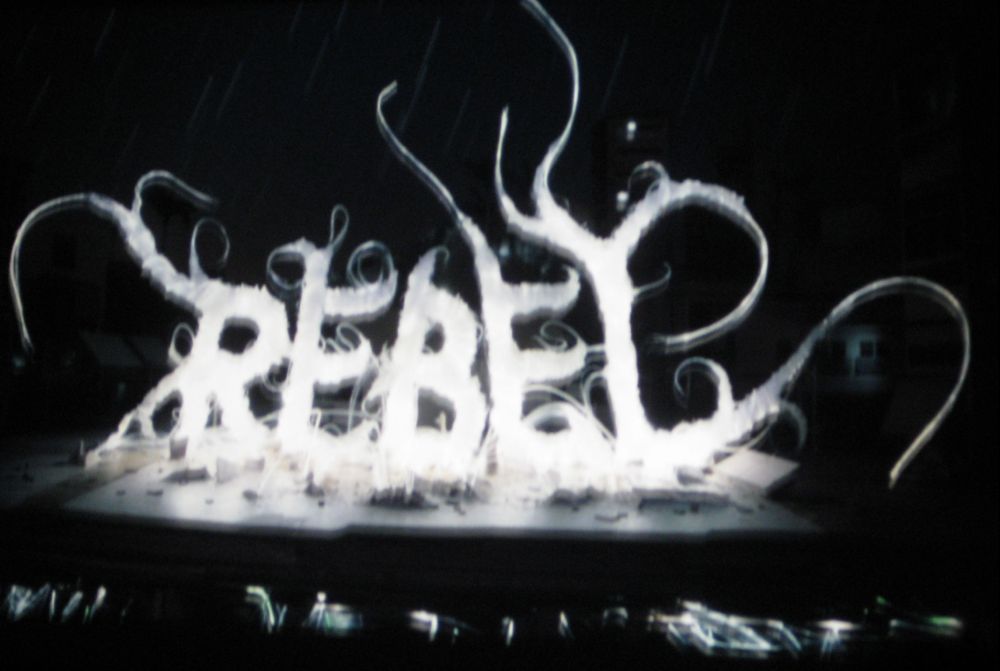 Particularly in a digital age where people are becoming increasingly dependent on smaller, more individual, more mobile screens (ipods, dvdplayer, netbooks), Utopia was not only utterly moving but a reminder that there is real power in the physical experience of collectively watching cinema. It is for this reason that Utopia most aptly captures the spirit of rebellion and rebirth of independent cinema that Sundance 2010 was all about.
Photos courtesy of the filmmakers and author.
Support HuffPost
The Stakes Have Never Been Higher
Popular in the Community