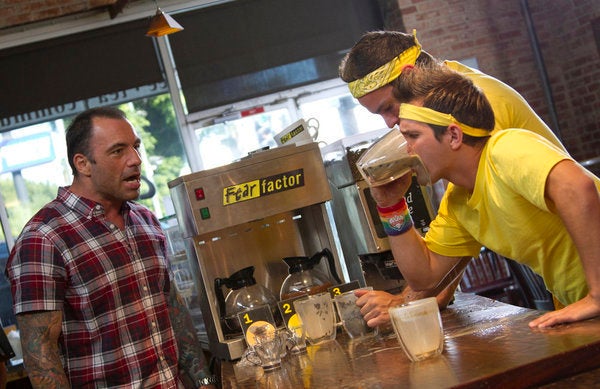 Though "Fear Factor" has seen its fair share of controversy, NBC finally deemed a stunt un-airable.
The biggest example, I can't tell you unfortunately because they haven't even decided whether or not they're gonna air it. It's really that crazy. I got there and they told me what we were gonna do, and I just started laughing like, 'There's no way. That's not really gonna happen. Wait, is that really gonna happen?' [Laughs] I wish I could tell you. NBC's still looking at the footage going, 'Uhhhh, can we do that?' There's gonna be a lot of people that are going to be upset -- it really is ridiculous.

According to TMZ, instead of the donkey-inspired episode in question, NBC will re-air the Jan. 2 episode of "Fear Factor."
Related
Popular in the Community