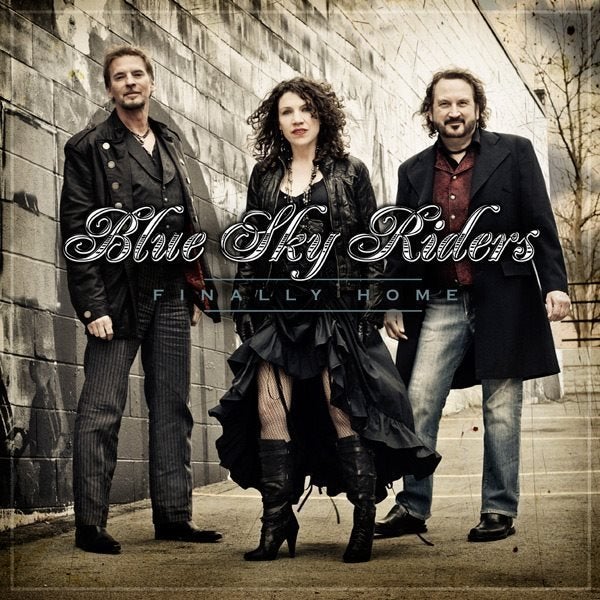 I'm holding the actual CD of "Finally Home" in my hands. Wow! Two years in the making and it's finally here. They say it's the journey not the destination, and that couldn't be more true. When I lived in L.A. and tried to break into the music business as a young twenty-something, they said, "We don't know what to do with you. You're too country." Then a friend invited me to Nashville, and it was there where I fell in love. I finally felt like I found the place where I fit in. But as soon as I started making the rounds in the industry, the Nashville folks said "You're too pop. You should try L.A."
Pop or country... it didn't matter to me. What mattered to me was telling a good story in song and you can certainly do that in any genre. I couldn't change who I was -- I was a combination of all those kinds of music -- so I just kept doing what I did and hoped I'd find a place somewhere. As Gary so eloquently puts it: "The market peaks and dips... you just keep doing what you do and doing it well and the market will eventually meet you somewhere along the way. Maybe even a couple of times in your career if you're lucky"
That's what makes this moment so sweet. Because Gary and Kenny come from a country, rock and pop background, I feel a real kinship with them. In this band, I can use every aspect of what I do and love as an artist. I don't have to make myself smaller to fit in; I just have to have the courage to put it all out there. And since we're releasing this record ourselves, on our own label, we're ALLOWED to do what we want and not limit ourselves. How cool is that? We wrote songs we loved, worked hard on the road to raise the money to make it and with the generous and genius help of Peter Asher, we made something I'm very proud of.
In our lives, we're always trying to find that place where we know we belong. This album is called "Finally Home." For me at this time in my life, it really is.
Related
Popular in the Community