On International Women's Day, we have a responsibility to ask ourselves what more we could be doing to advocate for the women in our lives. It's important for us to take this moment to reflect on the state of gender inequality around the world, because, while progress has been made, it's clear that we still have a long way to go. For example, we live in a world where at least 79 percent of countries have legislation that impedes women's economic participation and more than 1.3 billion women don't have an account at a formal financial institution.
As a company with a sales force 3 million strong and composed of 95 percent women, gender equality is a business imperative for Tupperware Brands -- we can't afford to not pay attention. Economic empowerment of women is -- and always has been -- the mission of our entire company. Through economic empowerment, we aim to not only support progress toward gender equality, but also help make it a reality in the near future.
As part of this commitment to gender equality, and along with nine other business leaders, I have partnered with UN Women's HeForShe campaign to take concrete steps to advance gender equality within our organizations as IMPACT 10x10x10 Corporate Champions. At the World Economic Forum in Davos, HeForShe hosted a panel of the IMPACT Champions, announcing an unprecedented public disclosure of internal gender parity data. I was proud to share with the audience that Tupperware Brands has reached gender parity on our board, where women hold 50 percent of seats, trumping the international average of 17 percent. We have also achieved gender parity in our hiring; 61 percent of our new hires were women in 2015.
Identifying solutions for gender inequality is common discourse among global leaders. And while it is critical for us to have conversations like these, there's only so much that can be accomplished by business leaders, policy makers and international organizations. In reality, taking a top-down approach toward advancing gender equality is only one side of the coin.
So we need to ask ourselves: how can we do more? How can we move beyond policy, for example, and support a bottom-up approach to address the issue of gender equality?
A bottom-up approach means taking action at the grassroots level by engaging boys and men to respect, support and empower the women in their lives. It means educating fathers, husbands, sons and brothers about the importance of feminism, women's rights and gender equality. We need to engage all men in the fight for parity, not just policy makers or business leaders. Because when it comes to women in communities around the world, parity starts with those they interact with in their daily lives.
That's why Tupperware Brands has launched a new initiative within our company and Tupperware community to help advance gender equality beyond our corporate network, with the hope of sparking change in the daily lives of our sales force.
The TupperMen initiative aims to engage the spouses and partners of our sales force staff in the movement for gender equality through educational materials that teach and inspire men to enact change. Since women's empowerment starts in the home and in communities, we all need to do our part to facilitate critical conversations and foster a culture of equality. In 2016, this initiative will be mandatory in all our markets across the globe, supported by a framework that can be customized by the local markets. Reaching the spouses and partners of our sales force will create a powerful network of advocates for gender equality, not only directly impacting our sales force, but also the communities in which they live.
It's critical to keep women's empowerment at the forefront of both the global and community agenda. Achieving gender equality won't happen if the charge is led solely by business leaders and policy makers - we need fathers, husbands, sons and brothers to join the fight too. We must all work together to empower the women in our lives, because, ultimately, all of us are stakeholders in gender equality.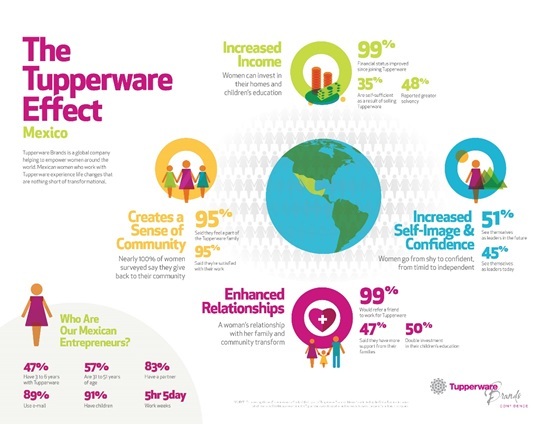 Tupperware Brands is a global brand helping to empower women around the world. Research shows that Mexican women who work with Tupperware experience life changes that are nothing short of transformational.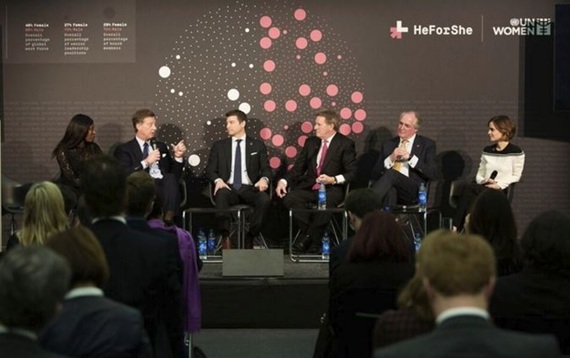 Tupperware Brands Chairman and CEO Rick Goings participates in a panel at the UN Women's HeForShe event at the World Economic Forum 2016
Calling all HuffPost superfans!
Sign up for membership to become a founding member and help shape HuffPost's next chapter