There's an almost perpetual debate as to which should get priority, saving for retirement or paying off your mortgage early. In a perfect world, the best solution would be to do both at the same time. But since most of us have limited resources, it's often a trade-off between one or the other. In addition, some people may have an emotional attachment to one's strategy over the other.
Does it even really matter which one you do first? After all, either effort will ultimately increase your net worth, and improve your long-term financial situation. That's really the main goal in preparing for retirement anyway.
Maybe, but I don't think so.
We're going to look at the debate from a mostly financial standpoint, and hopefully you'll agree that saving for retirement should get priority over paying off your mortgage.
Here are five reasons why.
1. Too Many Eggs in One Basket
When you invest in a retirement portfolio, you're spreading your money out over numerous stocks, bonds, and funds. When you concentrate your extra savings on paying off your mortgage early, you are investing 100% of your money into a single asset - your house.
That's a poor diversification strategy - in fact, it's not diversification at all. Not only will you be relying on your house as your primary retirement asset, but you'll also be denying yourself the opportunity to participate in other asset classes. This will be particularly costly if those asset classes outperform your home over the long-term.
In addition, it's important to understand that home equity isn't very liquid. Should you need to access the equity in your home at any time between now and retirement (presumably when you would sell the property), you would have to borrow it out with a new loan. And that would completely defeat the purpose of paying off your mortgage early.
2. Maximizing the Time Value of Money on Retirement Savings
Historically, the average rate of return on the S&P 500 has been about 10% going all the way back to 1926. But let's use 8%, since a balanced retirement portfolio should include a reasonable allocation in cash and bonds for diversification purposes.
If you concentrate your savings on paying off your mortgage early, you will be forgoing an average annual rate of return on your investments of 8%. Worse, you will not be able to make that up later, since the primary power of retirement savings is the application of the rate of return over many years - the time value of money.
As an example, let's say that you are 35 years old, and you calculate that by paying extra $10,000 per year toward your mortgage, it will be paid off in 15 years.
As an alternative, you can invest the same $10,000 per year in a 401(k) plan, and take advantage of an average annual rate of return of 8%. After 15 years, your 401(k) contributions will grow to $283,148.
With each scenario, you'll contribute $150,000 over 15 years. But you pick up an additional $133,148 in investment earnings if you go with the additional retirement contributions. That's the time value of money, and you won't be able to make it up even if you make larger retirement contributions after your mortgage is paid.
There's one other point here, and it's a big one. In recent years the average rate on a mortgage has been in the 4% range. If you pay off your mortgage early, you effectively gain a 4% rate of return on your money. But that doesn't match up well with an 8% average rate of return on a diversified retirement portfolio.
Practically speaking, you will lose 4% for each year in which you use that strategy.
3. The Tax Benefits Favor Retirement Savings - Heavily
There are two tax factors that favor retirement savings over paying off your mortgage early:
Retaining the tax deductibility of your mortgage payments, and
The tax deferral on retirement contributions
One of the disadvantages the paying off a mortgage early is that you will lose the tax deductibility of your mortgage interest. For most people, that is the largest tax deduction that they have.
But the tax-deferral of retirement contributions can be even more significant. If you have a combined federal and state marginal tax rate of 35%, you'll save $3,500 in taxes on a $10,000 contribution. And you can get that tax benefit every year.
There's no tax-deferral available for paying off your mortgage early. And you gradually whittle down your mortgage interest deduction until it no longer applies.
That's not a good tax strategy at all.
4. You May Not Keep Your Current Home When You Retire
If the primary purpose for paying off your mortgage is so that you will have no house payment when you retire, that can be a benefit that you never get. Many people decide to downsize their housing arrangement when they retire. If that becomes your plan as you move closer retirement, paying off your mortgage probably won't be as significant as it seems today.
Yes, paying off your mortgage will mean that you'll have more equity for the purchase of your cheaper retirement homestead. But since the new home will be less expensive, paying off the mortgage completely could prove to be mostly unnecessary.
5. Your Mortgage Will Go Away Anyway - Eventually
This could be the single biggest reason to make saving for retirement your priority. Since mortgages carry specific terms, typically 15 to 30 years, your mortgage will eventually be paid off even if you don't make an effort to make it happen early. Mortgages are self-amortizing, and set to disappear anyway - as long as you make your regularly scheduled monthly payments, and don't recast the loan.
That means that you can focus on saving for retirement, and still have your mortgage paid off in time for retirement, particularly if you purchase or refinance your home at least 30 years prior retirement.
I've read the arguments both ways, but I'm prepared to say that this debate isn't even close. Saving for retirement should get the priority.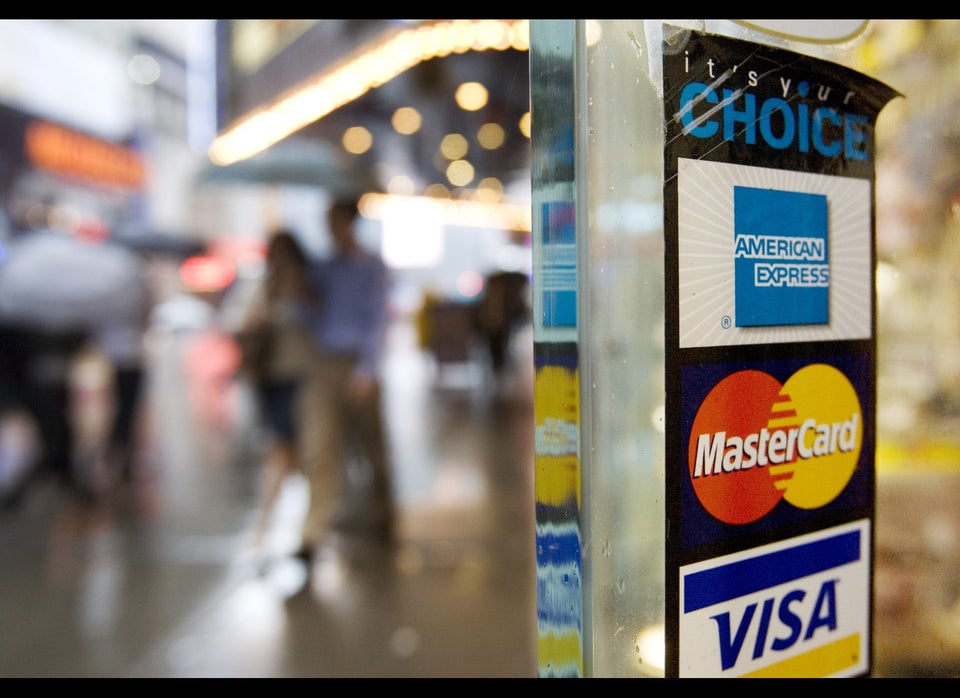 Top 8 Financial Worries Of Americans