Thousands of people in Flint, Michigan, could face foreclosure because of unpaid water bills, despite the fact that many residents won't even touch the water. 
The city warned 8,000 Flint homeowners that they could get slapped with tax liens if they're more than six months behind on their water accounts. Failure to pay a tax lien could eventually result in foreclosure. 
"I understand it's the law, but I don't like it because of the circumstances," Flint Mayor Karen Weaver said in an emailed statement. "We are working to see if any changes or something can be done to help the residents affected by this."
Flint became a symbol of water infrastructure woes in the U.S. after mismanagement by the city and state contaminated the water with lead, a deadly neurotoxin. The federal government declared an emergency in January 2016, but the city's water has only recently begun to meet federal standards. 
And the fiscal pressures that pushed Flint to look for a cheaper water source in 2014, which led to the contamination, haven't gone away. The city is desperate for revenue, and the tax lien warnings come after the city started sending water cutoff notices in March. 
"We have to have revenue coming in, so we can't ... give people water at the tap and not get revenue coming in to pay those bills," a spokesman for the city's Treasury Department told the local Fox affiliate, which first reported the lien warnings.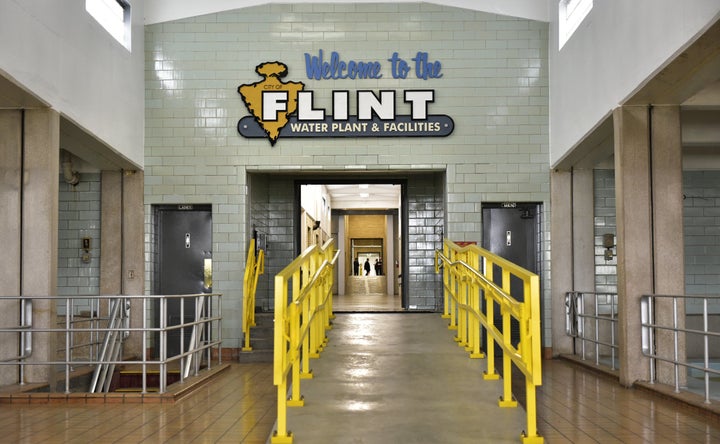 Foreclosures due to unpaid utility bills do happen. Laws in all 50 states allow local governments to sell properties through the tax lien foreclosure process, according to the National Consumer Law Center. A spokeswoman for Weaver said delinquent Flint water customers have until May 19 to avoid the threatened tax liens and until February 2018 to pay the outstanding charges before their accounts would be flagged for collection.  
Although it's not unheard of for a municipality to foreclose on a homeowner over unpaid taxes or utility bills, it's somewhat shocking to think it could happen in a city that's had famously toxic water since 2014.  
The notices also mark a shift in state policy toward beleaguered Flint residents. Thanks to a measure passed by the Michigan legislature, Flint residents last year got discounts on their water bills, which are among the very highest in the nation. The discount ended this year.
"Flint families should not have to pay for water that they still cannot drink, and they certainly should not lose their homes over this ongoing water crisis that was caused by the callous decisions of state government," Rep. Dan Kildee (D-Mich.) said in an emailed statement, adding that he opposed the state's decision to suspend the water credits. 
The U.S. Congress passed legislation giving Flint nearly $100 million to replace its lead pipes, a process the city estimates could take until 2020. Although the city is synonymous with lead-tainted water, it is now one of the only municipalities making an effort to get the lead out.
Millions of pipes made from the deadly neurotoxin, which can cause miscarriages and infant brain damage, remain in use in cities across the country after they were installed decades ago. Federal regulations allow utilities to deliver lead-contaminated water to household taps, which is basically why the Flint water crisis happened. 
Samples from residents' homes show lead levels in Flint meet federal standards, but officials have yet to tell people it's safe to drink the water. 
UPDATE ― May 18: The Flint City Council voted this week to place a one-year moratorium on tax liens from water bills. The measure still requires approval from a state advisory board. 
The American Civil Liberties Union and the NAACP Legal Defense Fund had asked the city to impose the moratorium, which it said the mayor's office had the authority to do without legislation. 
Calling all HuffPost superfans!
Sign up for membership to become a founding member and help shape HuffPost's next chapter