Flow was achieved in the final round of the British Open at the Royal Troon Golf Club in Scotland. It was very special to see. Flow can be identified when an unusual set of circumstances converge to push competition to a level that is rarely seen -- one that can only be achieved when an opponent drives an athlete to rise up and excel beyond where he/she has been before. To me, it is the pure ecstasy of sports.
Swede Henrik Stenson shot a record tying 63 while holding off almost equally remarkable Phil Mickleson, who almost matched the winner with a 65. Between the two of them, they combined for an eagle and 14 birdies in the final round. OMG!
They so outdistanced the rest of the players in the field that the telecast was almost exclusively focused on these two players. Stenson bogeyed the first hole and then went on to birdie 10 of the next 17 holes. For anyone who has ever played golf, that phenomenon is almost unimaginable; especially in the final round of a Major tournament. And especially when you are the best player in the world to have never won a Major, as Stenson was. However, he had won 18 professional tournaments worldwide prior to winning on Sunday, so clearly, he is an elite player.
Phil Mickleson is one of the greatest players ever to play the game yet he hadn't won a tournament in three years. This tournament mattered a lot to him. He is aware of his legacy as well as the fact that age is catching up to him, as it is to everyone. He said earlier this week that he had played well early in this tournament and was calm because he had previously won the British Open (the trophy is the famous Claret Jug). So, when he and Stenson were paired in the final group for both Saturday and Sunday, the stage was set for flow to emerge: Two super skilled players really intent on winning.
And flow it did! These two played virtually impeccable golf, particularly when it came to making putts. Through 14 holes, neither of them led by more that one stroke. Mr. Mickleson matched Mr. Stenson putt for putt; until Stenson nailed a 50-foot putt for birdie on the 15th hole that Phil couldn't recover from. From there, Stenson's resolve was amazing to watch as the flow created by "the match" between him and Mickleson, had put him over the top and enabled him to secure the win and gain his first Major title at the age of 40. Afterwards, Stenson rightfully thanked Mickleson for "a great fight." Flow, as art in sport, is a beautiful thing.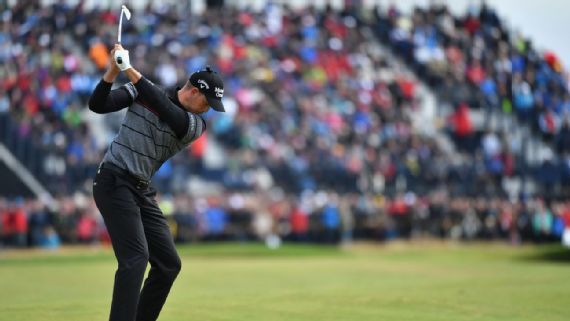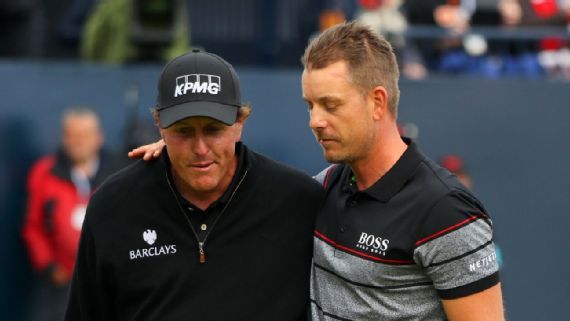 Calling all HuffPost superfans!
Sign up for membership to become a founding member and help shape HuffPost's next chapter