Foie gras lovers had better order up now, because come July 2012, the dish will be illegal in California.
The legislation was signed into effect by Arnold Schwarzenegger in 2004, but included a July 2012 deadline to give producers time to come up with more sustainable methods. But with no alternatives in sight, July 2012 is a date fast approaching for local chefs who serve the popular delicacy.
Advocates of the ban point to the arguably cruel method of force-feeding geese and ducks for increased foie gras production. In order to fatten the liver, birds are force-fed via a tube inserted in the esophagus, forcing food into the stomach. While producers claim the animals are not hurt in the process, accidents can result in torn organs, killing the birds.
But many argue that these methods are no less humane than those used in every other form of meat harvesting. "We eat meat," said Chef Roland Passot of La Folie in an interview with Bloomberg. "We raise those ducks to be eaten. We don't raise them to become pets."
On Tuesday, Bloomberg caught up with several famed California chefs to get their thoughts on the upcoming ban. "The feedback from my guests and diners is it's something that they really wanted," said Traci Des Jardin. "Foie gras is an attractive luxury food that people, when they are going to a fine-dining restaurant, want the opportunity to eat."
"I sell probably 40 orders a night or more," said Gary Danko.
Thomas Keller agreed. "Foie gras is a product that we have enjoyed preparing for our guests through the years and has been a regularly featured item on our menu." But even the great Keller admits that he will soon bow to the ban. "We will certainly comply with the new foie gras ban law once it goes into effect."
With the continuing demand, many predict that foie gras production will become an underground affair. "You have to obey the law, but you work around it," said Passot. "The foie gras-lovers will get their fix somewhere, somehow. It's going to be an underground thing."
Some cavalier cooks have even vowed to defy the ban entirely. "When the ban comes in, we're going to serve it every day," said Laurent Quenioux from Starry Kitchen in Los Angeles. "They can send me the foie gras police."
Until then, stock up at our favorite Bay Area spots to score foie gras: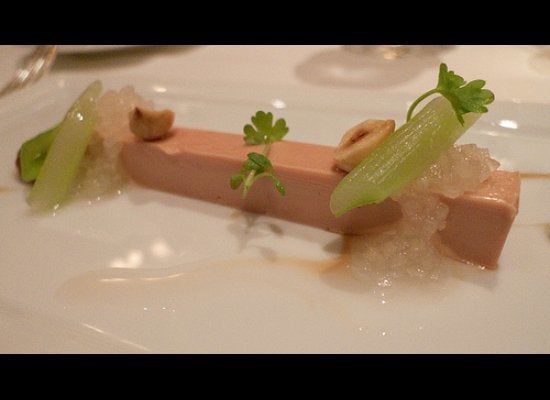 Gallery
Related
Popular in the Community