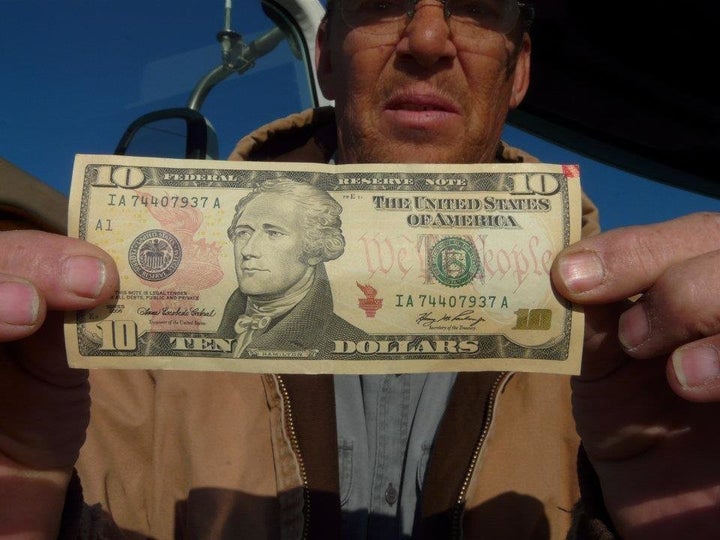 As travel itineraries go, there are more direct routes than taking the phrase "follow the money" literally.
Yet that is exactly what British writer Steve Boggan did when he decided to track a single $10 bill around the United States for a month in order to tell a tale of the country's economic woes. The project came on the heels of a shorter trek for the Guardian documenting a £10 note for seven days in the U.K.
Boggan's American journey began on Oct. 1, 2010 in Lebanon, Kansas, the geographic center of the United States. There he handed a $10 bill, serial number IA74407937A, to Rick Chapin. The next day, the 55-year-old construction worker used the cash to buy lunch at the only store in town, LaDow's Supermarket on Main Street. And the journey began.
The writer followed the bill, one of 1.6 billion in circulation with Alexander Hamilton's face on it, across 3,300 miles from Kansas to Missouri, Arkansas, Illinois, Indiana and, 30 days later, to Michigan, completing the project in Detroit. He lived out of the trunk of his car much of the way and, to his amazement, during every transaction people agreed to "co-operate with my weird little experiment" and let him watch as the money changed hands.

"On the way, it introduced me to farmers, truckers, musicians, missionaries, bankers, nurses, army veterans, bartenders, car workers, deer hunters and many others, people who took me into their lives, fed me and gave me a bed for the night.

"They shared their greatest hopes and spoke darkly of their deepest fears in a country crippled by recession and ground down by vicious political in-fighting."

Along the way, Boggan heard stories of an American Dream gone south in the Great Recession. He saw dying towns and met a woman whose business cleaning foreclosed homes was booming. He met an investment adviser who spoke of angry clients who had been ruined in the market and how, "There were times when I was afraid to walk to my car." And he traveled through deserted downtowns in once bustling cities like St. Louis and went bow hunting with an impoverished Vietnam War veteran who lived with his daughter in a shack with no toilet, electricity or running water.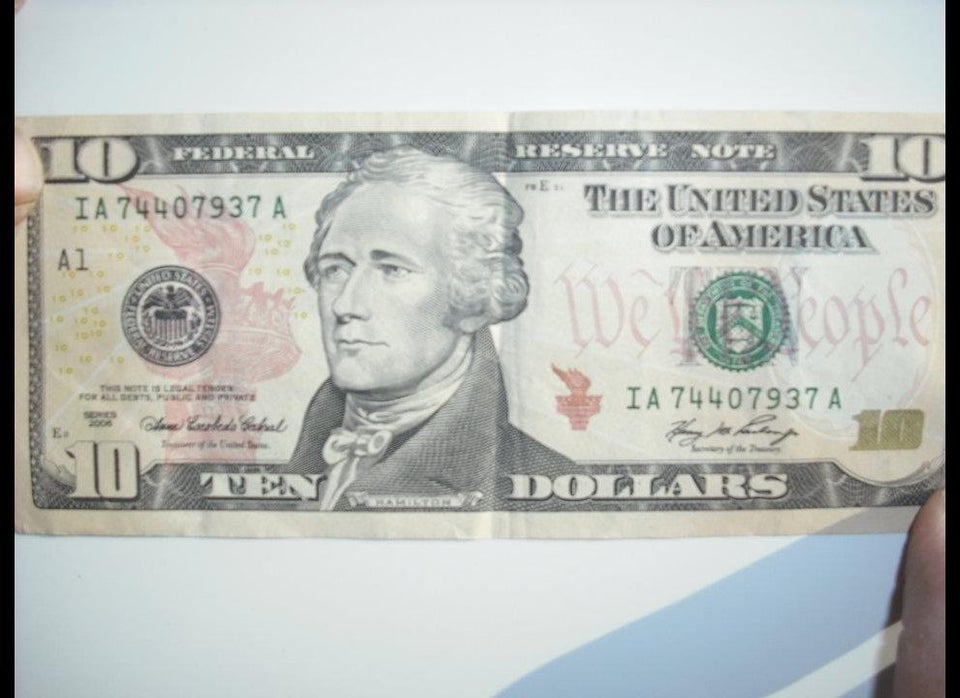 Pictures From The Boggan's Journey