Amy E. Reichert is the author of the debut novel, The Coincidence of Coconut Cake.
Reichert describes herself as a wife, mom, amateur chef, Fix-It Mistress, and cider enthusiast with a passion for her local library and its board. We talked about the three main elements that make The Coincidence of Coconut Cake so wonderful: food, romance, and Milwaukee.
Let's start with the coconut cake. Where did you get this inspiration from and the recipe?
Coconut cake is one of my favorites. Over the years I've tried several different recipes. The one I use in the book (and whenever I make a coconut cake) is adapted from Cook's Illustrated's recipe, but I've amped up the vanilla and coconut. You can never have enough of a good thing!
Lou wears vanilla as perfume. What brand of vanilla do you recommend to attract and keep a man as much fun as Al? Besides his love of food, what makes him the right man for your extremely capable and lovely Lou?
My favorite vanilla is Penzey's Mexican Vanilla extract. I can't guarantee you'll attract your own Al, but you will smell delicious. Both Al and Lou have to discover their true selves over the course of the story. They have spent their lives trying to fit into boxes created by someone else, so they can both appreciate how important it is to be true to self first. Plus, wouldn't they host the best dinner parties?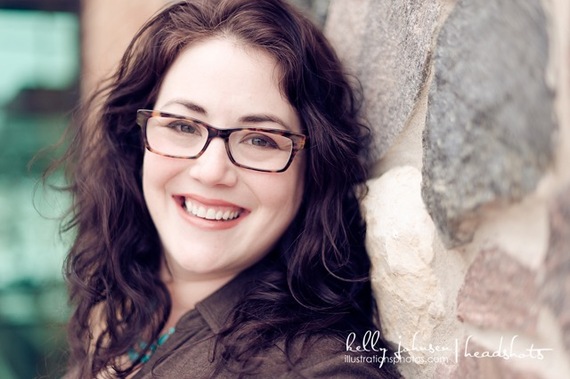 We would be remiss if we didn't talk about the biggest love story in the book--the one involving your clear love for Milwaukee. How did you decide to imbue the novel with so much of this place you love? What places did you leave out that we should visit as well? Can we actually visit in the winter?
When I decided to set my book in Milwaukee, I knew she had to be part of the love story. It's such a special city, that I wanted to share it with everyone. I love that readers are getting a chance to "see" Milwaukee through my book. There are many more places to visit, like the Harley museum, zoo, and the quirky East side. And you can absolutely visit in the winter! Cold weather doesn't slow us down, it's just an excuse to head north to watch the Green Bay Packers play or tromp through the beautiful snow in one of the many gorgeous parks. If it's January 1, you can take the Polar Bear Plunge into Lake Michigan.
The other love story between Otto and Gertrude also captured my heart. Do you have any secret recipes to share about making a lasting a romance?
Laugh. Find the humor in everything, including arguments. If you can laugh together, there's always hope.
The Coincidence of Coconut Cake is your debut novel. What process did you take to find publication? What do you recommend for other moms with dreams of writing?
I went the old-fashioned route. I wrote, revised, researched agents, queried, and repeated until my lovely agent, Rachel Ekstrom, scooped me out of the slush pile. It took over a year, but I kept working at making my manuscript stronger. I believed that I could do it and made the time. As a mom, it's easy to put everyone else in front of yourself. If you want to write, you need to stop that. Dedicate some time on a consistent basis and stick to it.
If you want to learn more about The Coincidence of Coconut Cake or hang out with Amy E. Reichert, you can find her on Twitter or at Tall Poppy Writers.
Calling all HuffPost superfans!
Sign up for membership to become a founding member and help shape HuffPost's next chapter