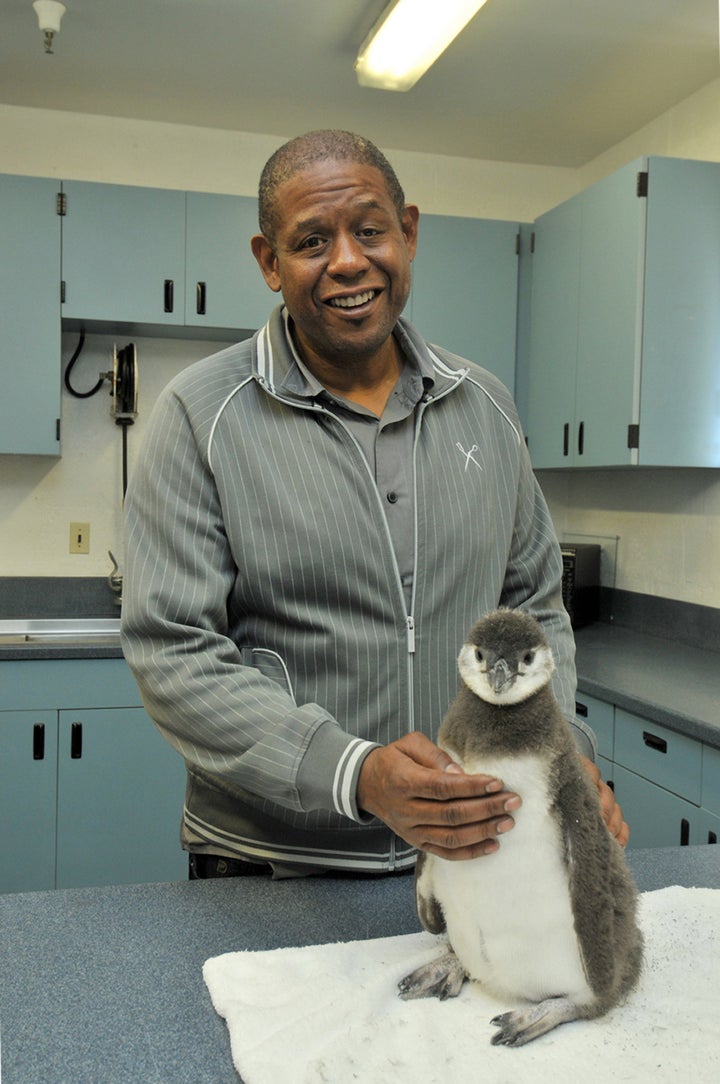 Forest Whitaker is about to go crazy.
The "Last King of Scotland" Oscar-winner is set to star with Anthony Mackie in "Vipaka," Variety reports. According to The Hollywood Reporter, the film is about a disturbed man, to be played by Whitaker, who seeks out therapy from a life coach, to be played by Mackie. Things turn left when Whitaker's character takes Mackie's hostage and uses him as a tool of terror and torture.
Whitaker is coming off a one season run on "Criminal Minds" on CBS; the network canceled the show following this past season. He'll soon appear in NYPD drama "Freelancers," alongside Robert DeNiro and Dana Delany, and "Catch .44," alongside Bruce Willis and Malin Ackerman. He's also in the midst of shooting "A Single Shot," with Juno Temple, Emily Mortimer and William H. Macy.
As for Mackie, who last appeared in the Matt Damon-led "The Adjustment Bureau," he's got a whole list of big projects on the horizon. He has a part in "Ten Year," a high school reunion film with Channing Tatum, Kate Mara, Rosario Dawson and Justin Long; plays a role in the Hugh Jackman-led robot fighting movie, "Real Steel"; leads in "Bolden!," the story of a clarinet king in New Orleans; plays William Johnson in "Abraham Lincoln: Vampire Hunter"; and plays Rocky Washington in the Ryan Gosling/Sean Penn film, "Gangster Squad."