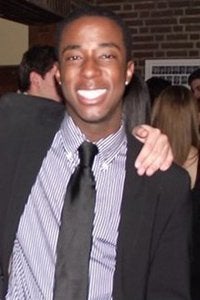 Three former Cornell fraternity pledges were acquitted of all charges linked to the alcohol-related death of a fraternity brother, yesterday, the Ithaca Journal reports.
In February 2011, Brooklyn native George Desdunes, 19, a Cornell student and Sigma Alpha Episilon fraternity brother died after a night of heavy drinking; court documents, according to the Ithaca Journal, listed his blood alcohol level as .35.
After a four-day bench trial, according to WJAC-TV, a judge cleared Max Haskin, Ben Mann and Edward Williams of charges accusing them of participating in the hazing ritual that allegedly led to Desdunes' death by alcohol poisoning. The former students were charged with misdemeanor hazing, which could have resulted in imprisonment of up to a year.
"They did not haze George Desdunes or cause his death," said Raymond Schlather, the former Cornell students' attorney, to the Ithaca Journal. "The family of George Desdunes has lost a son, and these young pledges were unnecessarily scapegoated, and their lives have been irreparably damaged."
Marie Lourdes Andre, Desdunes' mother, filed a multimillion-dollar wrongful-death lawsuit against the national fraternity last June.
According to the New York Times, Desdunes was reportedly subjected to a hazing ritual that involved pledges "kidnapping" and tying up fraternity brothers, quizzing the brothers on SAE trivia and forcing them to take shots throughout the night.

Calling all HuffPost superfans!
Sign up for membership to become a founding member and help shape HuffPost's next chapter