The driver of the doomed train that crashed in Spain reportedly told rescue workers that he wants to die.
Also on Friday, Police seized the black box from the train in hopes that it can help determine exactly how the crash occurred.
An American passenger injured on the train told the Associated Press that the locomotive was traveling at 194 kph (121 mph) seconds before it derailed as it approached the curve, where the speed limit is 80 kph (50 mph). Authorities are trying to determine why the train was moving so fast.
According to the New York Times, Amo -- a veteran driver with more than 30 years experience -- had previously boasted about his penchant for speed, posting a photo on Facebook last year of a train speedometer reading 200 kph (125 mph).
As of Friday, authorities lowered the death toll in the crash from 80 to 78. Dozens remain in the hospital with critical injuries, AP reports.
Before You Go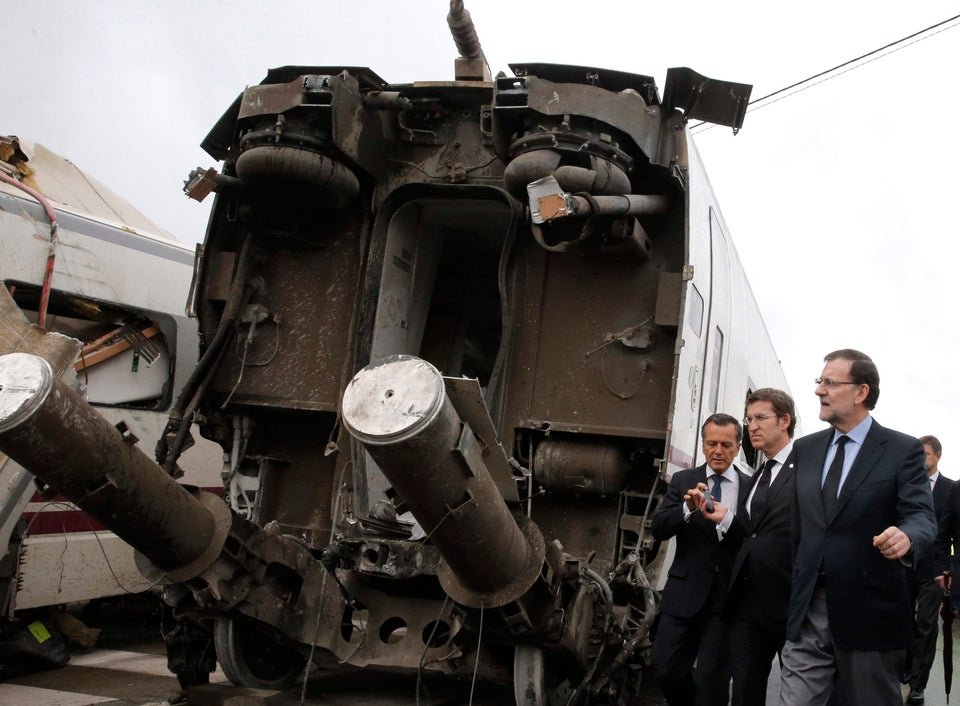 Train Crash In Spain
Popular in the Community