If Franco Noriega is cooking, then we're definitely hungry. And thirsty.
The restaurant offers quarter and half-chicken portions of rotisserie chickens, chicken sandwiches, sides, and salads, but, sadly, Noriega himself is not on the menu.
The many-abbed Noriega came to New York in 2007 to, unsurprisingly, become an actor. He was discovered in 2009 by Mario Testino and three days later ended up in a Dolce & Gabbana campaign, solidifying himself as a model.
In 2014, he shifted professions and attended culinary school.
Noriega doesn't drink -- hence the lack of beer belly -- but does enjoy bread (he, Oprah, and the rest of the world have that in common).
Also, he said this quote:
"I'm always shirtless. I go into stores shirtless. I just love it because I come from such a tropical climate."
Excuse us, we have to go get some Peruvian chicken for lunch...
Before You Go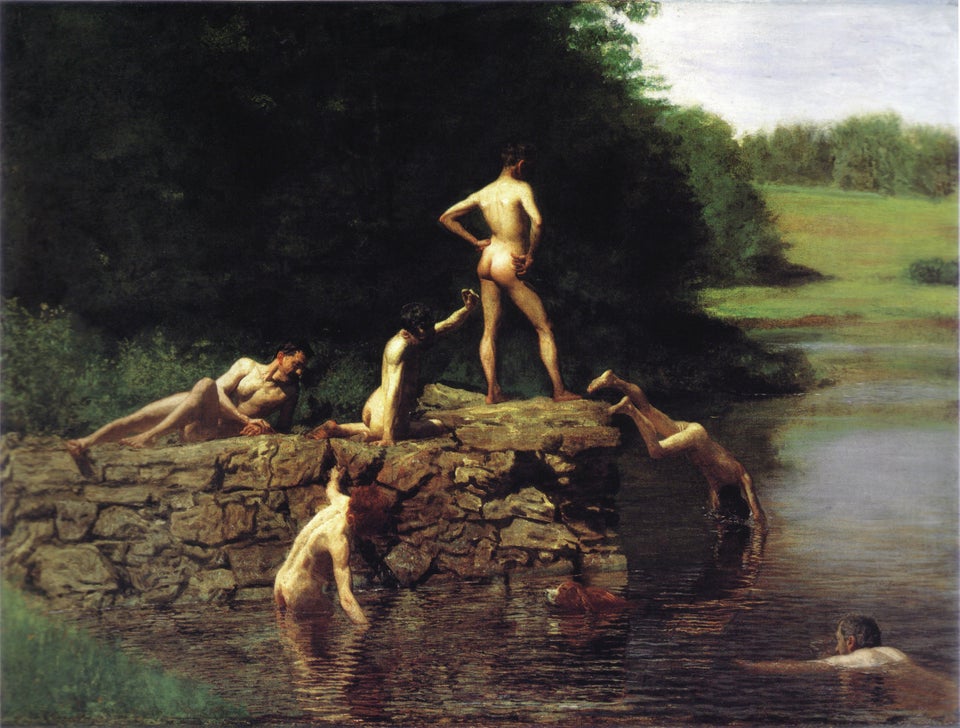 History Of Men's Swimwear
Popular in the Community