NEW YORK -- From the steps of City Hall, with dozens of women advocates standing behind her, New York City Councilwoman Julissa Ferreras-Copeland announced new legislation guaranteeing free menstrual hygiene products to women in New York City public schools, homeless shelters and jails.
The bill package passed with a unanimous vote of 49-0 by the city council on Tuesday, ensuring ready access to pads and tampons for the women who need them most -- at zero cost to them.
Now it simply needs to be signed into law by Mayor DeBlasio, which is expected to happen within the month.
"This package is remarkable," Ferreras-Copeland told the crowd. "It is the only one of its kind, and it says periods are powerful. Menstrual hygiene products are as necessary as toilet paper -- and no one is freaking out about toilet paper."
The historic legislation would make New York City the first city in the nation to proactively guarantee access to menstrual hygiene products, according to the councilwoman.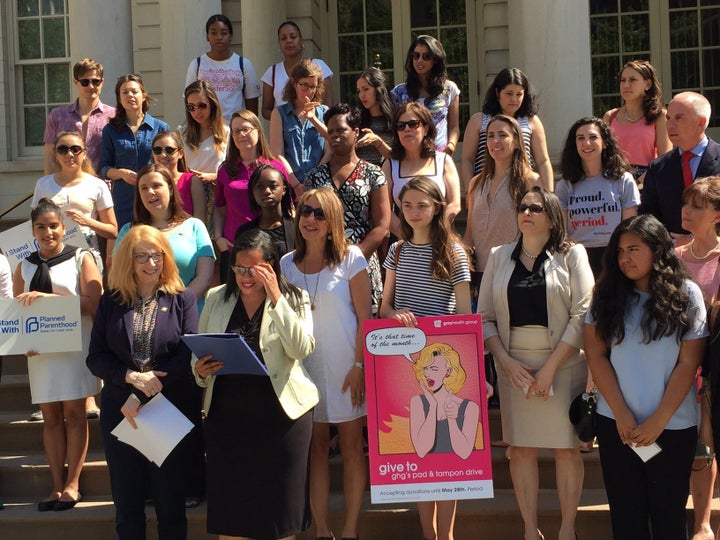 Periods are costly: The costs associated with menstruation -- from tampons to pads to pain meds each month -- can stack up to an estimated $18,000 over a woman's lifetime.
That's why this legislation is specifically targeted to support the women and girls who need them most: In New York City, 79 percent of public school students are from low-income families; incarceration disproportionately affects low-income and minority communities; and being homeless often means having to prioritize food or housing over buying menstrual products.
"Some women are living paycheck to paycheck," Jennifer Weiss-Wolf, vice president at NYU School of Law, told The Huffington Post. "And when you can't buy tampons in bulk at Costco, or you can't carry around a huge amount of them, say, if you're homeless -- you end up paying more."
The free menstrual hygiene products will be particularly important to the 300,000 students in New York City public schools. The lack of affordable menstrual hygiene products is a driver of girls' school absenteeism worldwide.
"My school has no products in the bathroom," Lineyah, a high school senior at New York City's Brooklyn Tech, told the crowd at City Hall. "If you don't have them, you have to go to the nurse -- and with 6,000 kids and just one nurse, you're probably going to be late to class."
The cost to the city to implement the legislation will be around $4.2 million for the first year -- $3.7 million for schools and $540,000 for shelters, according to Ferreras-Copeland. It will then drop to about $1.9 million after year one.
The bill's passage is the culmination of a series of pushes for menstrual rights from Ferreras-Copeland. Earlier this year, she led a pilot project bringing free tampons and pads to 25 public schools in Queens and the Bronx. She then proposed the recent bill package, expanding the free menstrual products to all public schools, jails and homeless shelters.
This represents yet another menstrual rights victory for New York: Last month, the state legislature approved a bill to remove all taxes on menstrual products, and Governor Cuomo is expected to sign that bill into law later this year.
The next step after this bill is signed into law will be to bring free tampons statewide:
"I am going to take up this cause around the state, so that those women can have the same access women in the city will now have," New York Assemblywoman Linda Rosenthal said. "Women are not ashamed to say the word period. It's time to take the veil off these things."
Related
Before You Go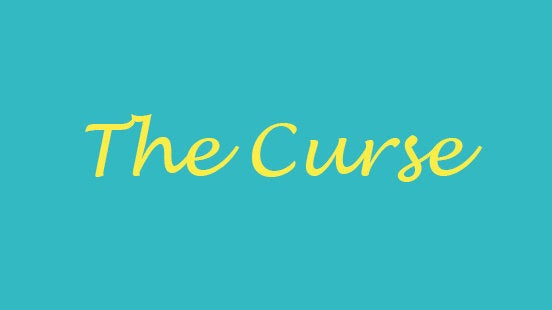 Nicknames For Periods