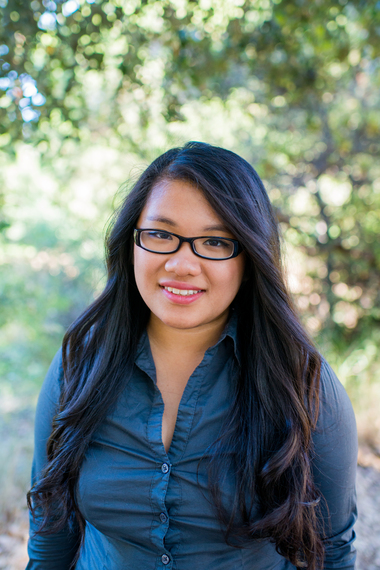 Elise Tran has overcome many obstacles to make it to her sophomore year at Colorado School of Mines. Not only was she the first in her family to graduate from high school, she is now the first in her family to attend college, currently studying to become a mechanical engineer.
In high school, Elise had a dedicated network of teachers who mentored her and encouraged her to get involved in clubs and in the community. Elise found the value early of having a support group for her academic life among her peers, community, and school. Now an active student leader at Mines, she shares her passion of networking, connecting, and mentoring with her college community. I was able to interview Elise to learn more about her extraordinary vision for herself and the causes that she undertakes.
What inspired you to branch out, face your fears, and connect with others?
I grew up learning the story of my family's journey to freedom. My family left Vietnam during the war when the communists were taking over. They traveled to various countries by boat, which is something I could never imagine doing. I was born in Orange County, California and moved to Denver, Colorado at 6 years old. I have two brothers who are significantly older. My parents eventually divorced and I faced many challenges in my childhood.
I grew up knowing what hard work was, and I was determined to educate myself about the steps I needed to take to reach my goals. I knew I couldn't get there on my own, which lead me to reach out to people and connect with them. It was intimidating at first and gave me tunnel vision.
Who are the people who have helped you most? How have you managed to have an ongoing relationship with these people?
I've had many mentors in my life and couldn't specifically choose a few to say they helped me the most. A principal from a school I attended reached out to a parent who worked as a counselor at a local high school. Daniel DePinto saw something in me I didn't see in myself. Along with his help and the help of teachers and mentors, I was accepted in the National Honor Society and other prestigious clubs. This led to a paid internship. Two counselors, Mary Abbott and Robin Russell, helped me and my mother understand the steps needed to attend college.
All of my family, friends, and mentors have helped me become who I am today and I would never hesitate to contact them if I needed to. The Director of the Multicultural Engineering Program at the Colorado School of Mines has become a great resource for me. I'm also a part of Sigma Kappa Sorority who has impacted my life through building life-long friendships and volunteering my time in the community.
Based on who has helped you, who have you been able to help and how?
I've mostly helped first-generation college students, especially students from my high school and incoming freshmen at the Colorado School of Mines. For me, growing up in a minority-dominate high school, there was a huge culture shock when coming to college. It's quite intimidating, but I encourage these students to reach out and find a community that will give them a feeling of belonging.
What advice do you have for first generation students who are just now understanding the importance of building a network?
Don't be afraid to reach out to the people around you if you need help because these people can become life-long mentors without you even knowing it. Don't network with the intentions of only networking. When first speaking to someone, create a relationship with them and take the time to hear their story. Connect with them and don't expect anything because the best networking comes when you least expect it. Try to look for inspiration in the people you network with, not just a foot in the door of a company you want to work for.
This goes both ways because I assure you that they want to hear your story too. These people are more like you than you think, and you can ruin a great relationship by making a bad impression. Don't burn bridges. A network's purpose is to connect different parties because the mutual party knows them well enough to see potential in their relationship. Sometimes connections are instant, but sometimes they take time. Just because you don't see the benefit in networking at first, doesn't mean it won't be in the future.
Based on these key relationships, what have you learned about yourself and what you want to do with your life?
I've learned that I love connecting with others and learning their stories. I feel like you can only read so much about other people and events around the world, but it doesn't seem real and impact you until you meet someone who has gone through those hardships. Learning about people's hardships and their achievements inspires me to be like them, so I can be that same role model for later generations, as they were to me. I want to be the first person in my family to graduate from college and want to set a milestone for minority women in STEM careers.
After graduation, I want to work in industry for a few years before joining a non-profit board for an organization that focuses on supporting minorities in schools and connecting others to improve education. I'd also like to be a mentor at the schools I've attended and be a part of Rotary International.
We had the pleasure of working with Elise, first as an intern then as a delegate of the GlobalMindED Conference where she showed tremendous enthusiasm, leadership, and service to the people who were in her class. We look forward to being a part of her many contributions as she continues to build her network from the nearby to the far-flung with people from every walk of life, purpose, and passion. One thing I know for sure is there will be many young women in STEM who see Elise as someone who shows them how to move forward with obstacles as opportunity.
Calling all HuffPost superfans!
Sign up for membership to become a founding member and help shape HuffPost's next chapter