Ah, Father's Day. The one day of the year where you can't yell at dad for farting in public, telling a groan-worthy dad joke, or threatening your significant other with a shotgun.
But if you want to be dad's favorite child, do one better than just tolerating dad on Father's Day. Show him that you truly care by sending him a witty Someecard .
We even went ahead and picked the funniest cards we could find, so you have no excuse not to send away. Check them out below!
Love, Your #ForeverAlone daughter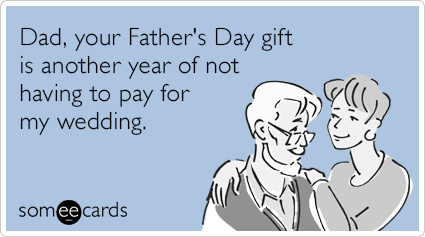 'Good genes' my ass.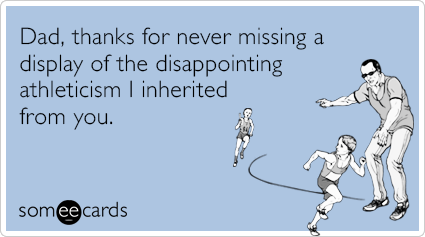 This counts as thoughtful right?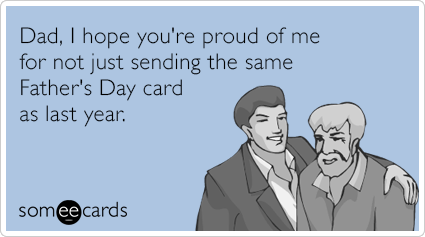 Funny how that works, isn't it?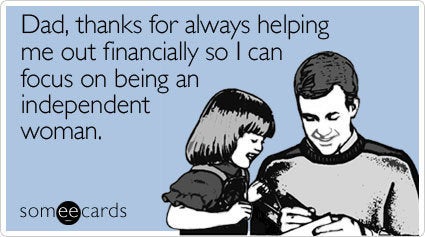 Favorite child, only child, same thing.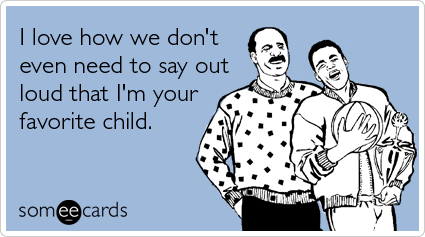 Feel free to contribute to the poverty fund.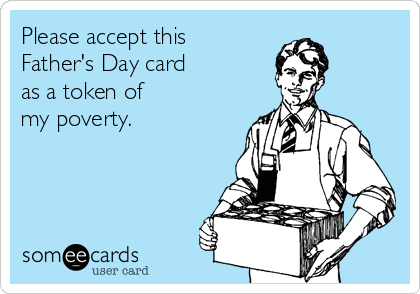 It was a toss up for a while there.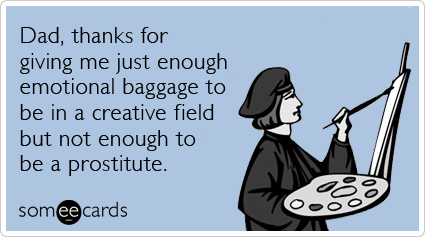 Father's Day? How about Favorite Parent's Day, eh?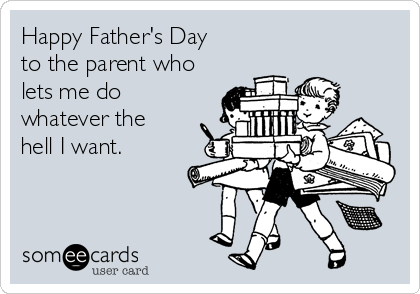 BEST DAD I'VE EVER HAD.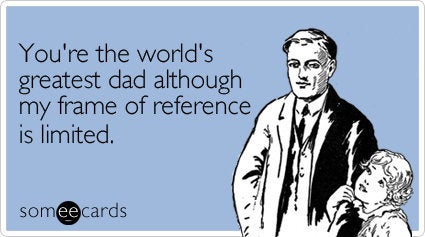 Thanks for lookin' out, dad.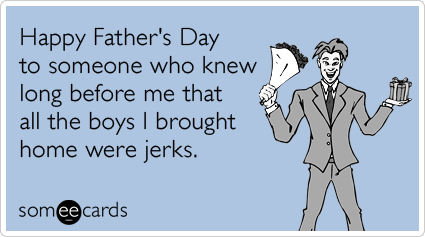 Just being honest.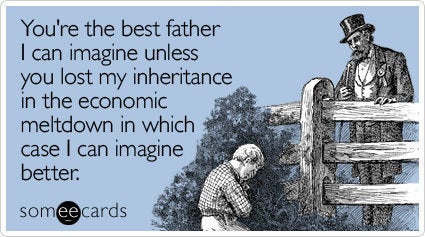 "Love, Dad"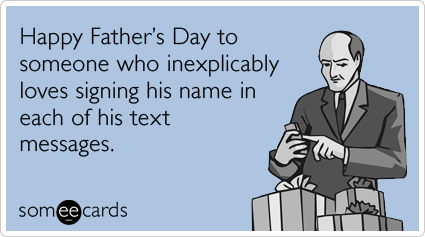 Golf balls again this year? Why not.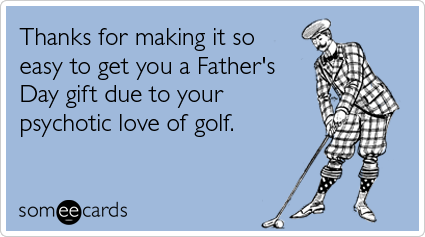 Thank goodness for the family business.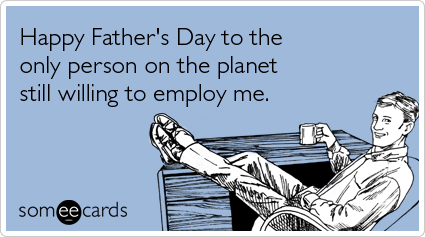 Karma.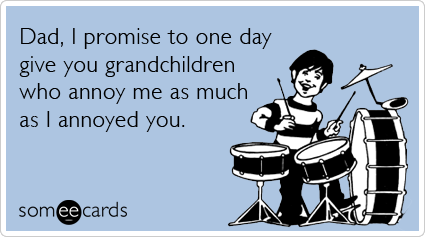 It's the thought that counts, right?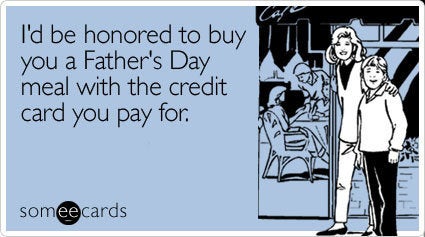 A hand-drawn card is exactly what you wanted right?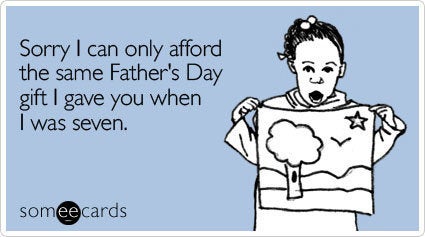 Popular in the Community