CHARLOTTE, N.C. -- In what was supposed to be a big surprise, but got leaked in advance, former Rep. Gabrielle Giffords (D-Ariz.) delivered the Pledge of Allegiance at the Democratic National Convention on Thursday night.
Giffords, whose name was never listed on the convention schedule, appeared onstage with Debbie Wasserman Schultz, who is a close friend of Giffords and is also the DNC chairwoman.
Giffords' speech and mobility were impaired in the Tucson shootings that nearly took her life in January 2011, so Wasserman Schultz took the lead in walking and Giffords recited the pledge.
The former congresswoman beamed the whole time she was on stage. As she went through the pledge, people in the arena recited it along with her. When she was done, members of the audience erupted into cheers of "Gabby! Gabby!" Many cried. Giffords waved back and made her way offstage.
Giffords has kept a low profile since leaving Congress in January to focus on her physical therapy. But she signaled this week that she's not leaving the political arena: She launched a new political action committee, Gabby PAC.
CORRECTION: 8:40 p.m. -- An earlier version of this article incorrectly identified Wasserman Schultz as Republican. She is, of course, a Democrat.
Before You Go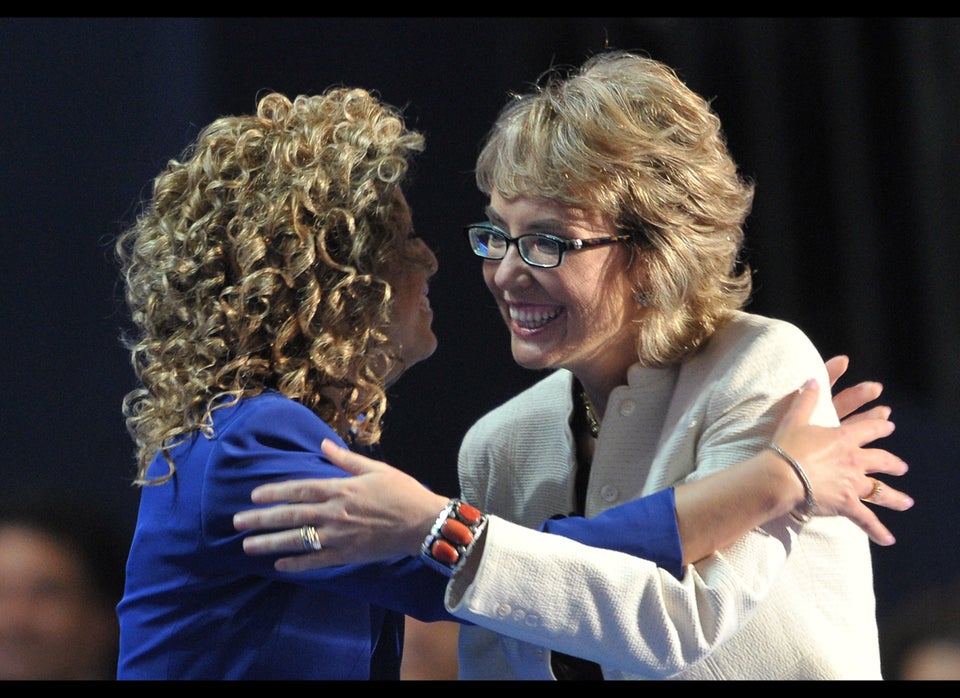 Gabrielle Giffords At Democratic Convention
Popular in the Community