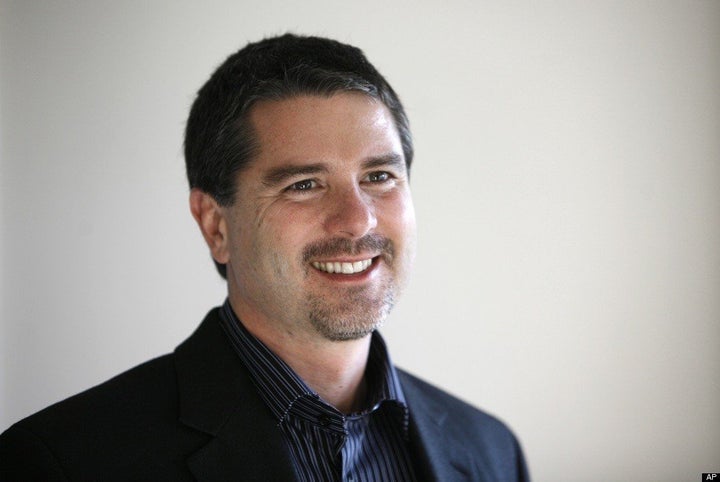 In honor of Anti-Bullying Day, Howell High School teacher Jay McDowell donned a purple shirt to show his solidarity with struggling gay teens after a spade of recent suicides nationwide.
According to a WJBK report, an inquisitive student asked McDowell why he had asked a fellow student to remove their Confederate flag belt buckle. The question prompted a discussion -- over the difference between Confederate symbols and gay rights symbols -- which ended in McDowell suspending two students who said they refused to accept their homosexual peers.
McDowell was reprimanded by school officials and suspended for a day without pay, according to the AP.
Fourteen-year-old Graeme Taylor, an openly gay student, came to McDowell's defense at a recent school board meeting.
The video of Taylor's speech went viral this week, posted on popular blogs and spread through social media websites. The "It Gets Better Project," an effort to offer support to bullied gay teens, also posted the footage of Taylor's defense on their website.
The Howell High School controversy has struck a chord with a national audience since it brings to light issues schools in many regions are struggling with. To curb the growing trend of teen suicides, districts have looked to enact anti-bullying programs, but the efforts have set off a gay rights debate.
While all can agree that school bullying, and suicides that result, must be stopped, some feel that teaching tolerance of homosexuality violates family values. Others see furthering gay rights as an integral part of reducing bullying in American schools.
In the eyes of Taylor and other gay rights advocates, McDowell is a hero. To others, he has violated the First Amendment rights of the students he suspended.
Related
Popular in the Community