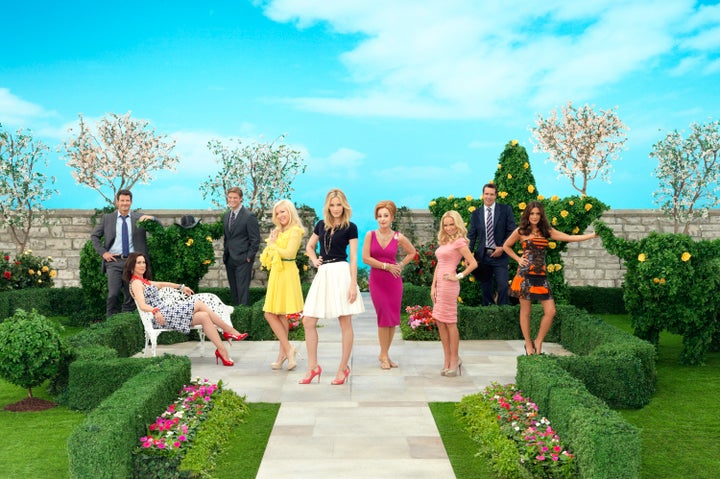 "GCB" (premieres Sun., March 4, 10 p.m. EST on ABC) has gotten a bit of a bad rap already. First it was over the many name changes (what was "Good Christian Bitches" got tamed to "Good Christian Belles," which was then shortened to just "GCB"); but then, people started saying the show's portrayal of life in Dallas, Texas, was too over-the-top.
Being from Dallas, Texas, let me assure you: It's not.
"We have Bobby Harling, who wrote 'Steel Magnolias,' writing television for us," Potts said. For those uninitiated in the ways of the South, oh my Lord & Taylor -- "Steel Magnolias" is kind of like the Southern Bible (a label that Bibb has now stolen from me after I took her character's shopping-inspired exclamation).
"It comes from truth, as you know, and it comes from love," Aspen said of the show's depiction of the larger-than-life Texas personalities. "There's a real admiration of this area, of these people, of this life."
But if the women are all bitches, what does that make the good-time guys on the show? "They are hot asses!" Aspen said. "All the men on our show are over six feet tall, and we should do a 'GCB' calendar."
"We're like the parents, and they're like the children," Eliiott said. "We look at them as our entertainment."
Watch my full video interview with the cast for more of that entertainment, and tell us: Are you excited for "GCB"?
"GCB" premieres Sun., March 4, 10 p.m. EST on ABC.