While the world waits for the Clooney twins to arrive, their father, George, is hamming it up as usual.
"My wife says I can't name them Casa and Amigos. That's the one thing I'm not allowed to do," he joked to ET.
We agree that it's probably not the best idea to name your children after your tequila company. He added, "It was just a thought. I mean, you know, it's a family business."
Of course, in Hollywood, the sky's the limit when it comes to names. We can think of far stranger monikers that have been bestowed on the offspring of famous parents.
The actor also told ET that he's "excited" to be a father and thinks it will be "fun."
Before You Go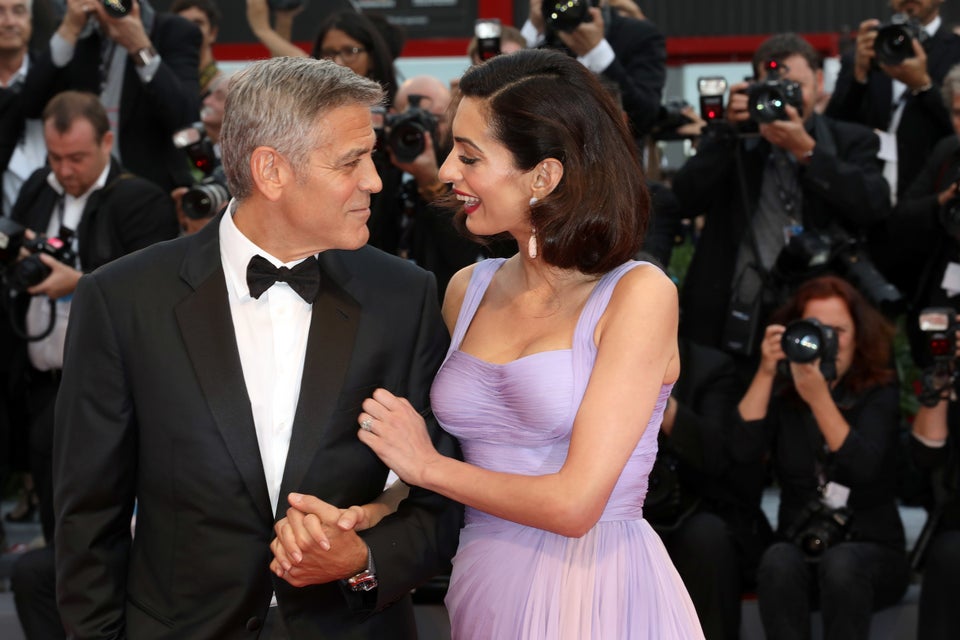 George and Amal Clooney
Popular in the Community