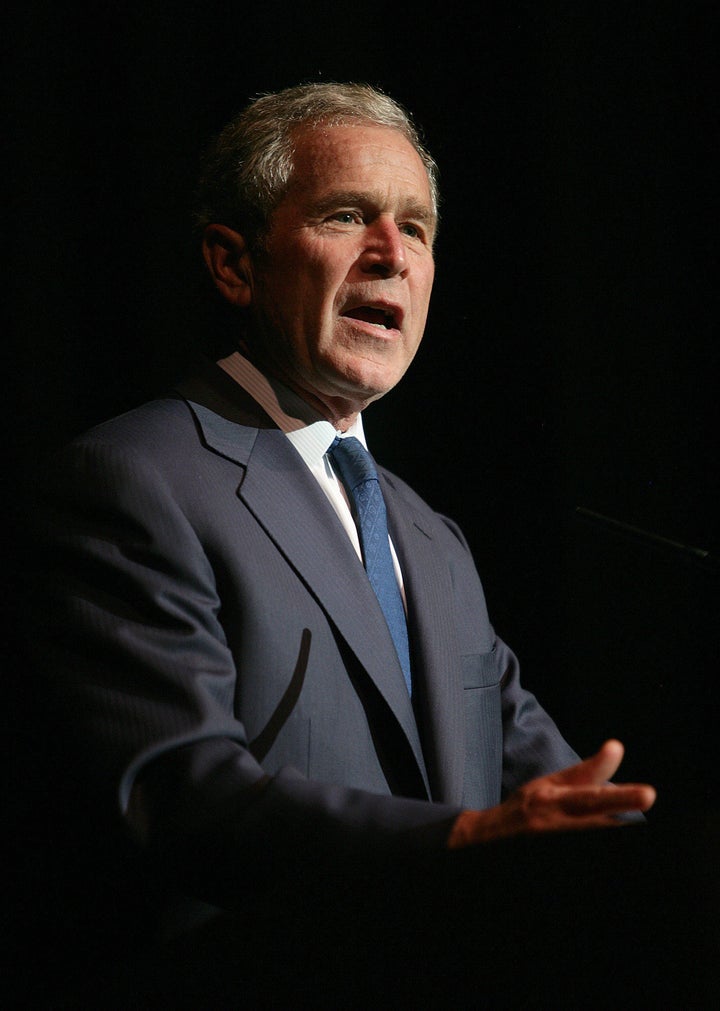 Forget being the most powerful man in the world, former President George W. Bush misses the plush amenities that come with being the leader of the free world.
"I miss being pampered; I miss Air Force 1; I miss being commander in chief of an awesome group of (people)," the former president told a packed house at a University of Texas at Tyler lecture Tuesday night, according to the Tyler Morning Telegraph.
Bush, whose book "Decision Points" is slated for release in the second week of November, also took the opportunity to drop a signature moment of levity in discussing dog poop.
The former president recalled an experience that took place while walking his dog, Barney, just days after leaving the White House.
"Ten days out of the presidency, there I was with a plastic bag in my hand, picking up that which I had been dodging for eight years," he said.
The Associated Press recently reported that Bush was "holed up in Texas" due to a lack of demand for the 43rd president, whose second term ended amidst dismal approval ratings. But, according to the Telegraph, Bush said Tuesday that he finally had a chance to enjoy living a less stressful life out of the limelight.
Popular in the Community