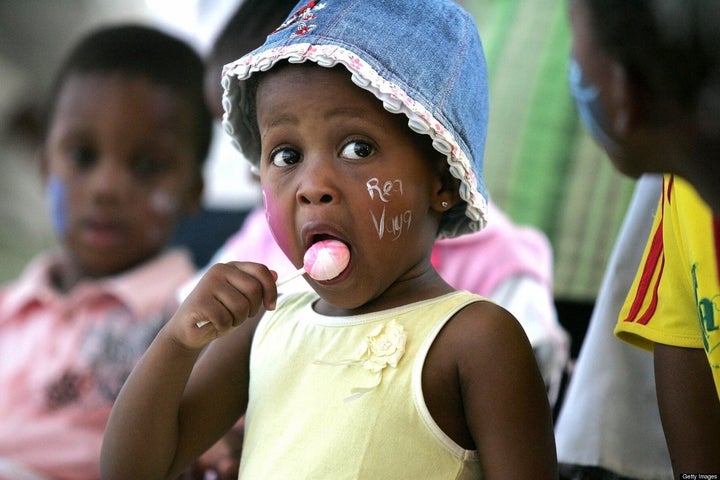 President Clinton convened his Clinton Global Initiative (CGI) annual meeting last week in New York City and I was fortunate to attend. While there, I received a first class education, listening as some of the world's brightest and most committed people argued and agreed on new ways to solve the most pressing problems, from global education to climate change. I spoke with activists, policy experts, generals, CEOs and everyday people working tirelessly at non-profits and NGOs in countries around the world. From them, I learned about ways we can all assist in reducing the obstacles to creating systemic change.
Recognizing that the world doesn't need another speech, CGI instead brings together heads of state, corporate leaders, humanitarians and non-profits under the same roof with very clear instructions from President Clinton -- they are not to leave the building until they've made measurable "commitments" to new ways of working together to fight poverty and help the "bottom billion," those who live on less than $1 a day. James Carville even humorously directed all those who hadn't yet made a commitment to raise their hands, so he could give them a Cajun-style public shaming until they stepped up.
Luckily, I didn't have to raise my hand. I was part of a CGI commitment with 1GOAL: Education for All to talk about the 75 million children denied access to education around the world today. If you're keeping count, that's as if every school in the U.S. and Europe combined decided one day to close their doors. Joining Global Co-Chair Queen Rania Al Abdullah of Jordan, ONE co-founder Bono, FIFA and private sector leaders, I signed up to be US Co-Chair of 1GOAL and help work for a breakthrough on global education centered around the 2010 World Cup in South Africa.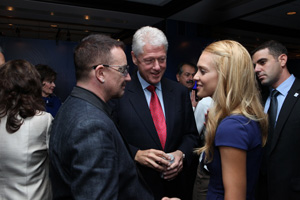 The 2010 World Cup will be the first hosted by Africa, and 1GOAL views the world's biggest sporting event as an opportune platform to persuade the millions of fans who peacefully come together to share the love of soccer to also unite on educating the world's children. Our goal is to sign up 30 million World Cup supporters to call on our leaders to make education for all children a priority and reality. Name by name, we believe we can bring attention to global education disparities and make change a reality.
In the US we take for granted that our children have a right to education and the opportunities education provides. But for tens of millions of kids in the developing world, children who are just like our kids, the chance for an education is a hope and a dream, but not yet a reality. These could be our next generation's leaders, athletes, doctors, teachers, and parents. They're ready to do their homework, but school fees, conflict, working in factories and farms, losing their parents to sickness, the cost of a school uniform or simply being a girl can keep them from being able to attend school.
If you have a daughter, sister, or mother, you should know that the majority of children unable to attend school are girls. Without an education, they are almost certain to be trapped in a life of poverty. Despite studies that prove investing in girls and women has a sustainable return, most funding continues to be directed towards other initiatives. You don't have to take my word for it. Read Nick Kristof and Sheryl Wudunn's new book Half The Sky to learn about the butterfly effect of an educated woman versus her male counterpart.
My teachers this past week were the very best in their respective fields. I was humbled by the experience, but more importantly, I walked away optimistic about the tangible results the 1GOAL commitment will generate. I'm thankful to President Clinton, Queen Rania, Bono and the rest of the cultural influencers and educators who took the time out of their busy schedules to engage in such a productive forum. I look forward to attending next year's CGI and giving a report there on the impact of 1GOAL.
Support HuffPost
The Stakes Have Never Been Higher
Popular in the Community