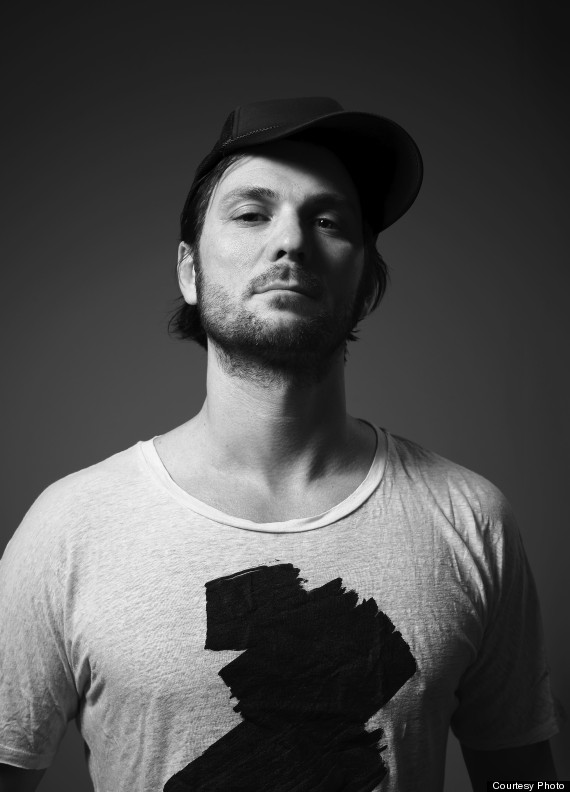 For most people with a passing knowledge of pop culture, the words "get physical" instantly bring to mind Olivia Newtown-John's 80s aerobicized pop smash. But for those who prefer to get their sweat on in dark dance floors and dreamy, abstract after hours, the phrase conjures up an entirely different frame of reference.
For over 10 years, Germany's Get Physical label has been synonymous with cutting edge underground dance music, an imprint instrumental in introducing new sounds, ideas, and artists. Perhaps nobody represents Get Physical more than M.A.N.D.Y., the duo of Philipp Jung and Patrick Bodmer, who founded the label along with some of their like-minded colleagues (DJ T. and Booka Shade) in 2002. In recent years, M.A.N.D.Y. has been the chief flag-bearers of the label, and this summer they headed up a season-long Get Physical residency in Ibiza.
This Friday, M.A.N.D.Y. dispatches Jung to play a few shows in North America, including his Friday night debut at Marquee New York. Following that, he's headed to Black Rock City for the legendary Burning Man festival, which has become a must-play destination for globe-trotting DJs of all shapes and stripes. Jung splits his time between New York, Berlin, and wherever his latest gig is, and he talked about his Ibizan summer, the Big Apple, and his time on the Playa.
Greetings Philipp! where are you at right now?
In Ibiza getting ready for a new edition of the Get Physical night at Booom!
Tell us about your summer so far, and where you have played. What's been some of the highlights for you?
Good question. It's early in the morning and everything still a bit blurry, but due to our Ibiza residency the weekend started already on Tuesday. So this makes the week a little short. We played some nice festivals all over the place and some very nice beach parties. From our beloved Berlin, to Beirut, to New Delhi and back and forth.
Have there been any low-lights?
Dealing with Ibiza club owners is not always easy. It's kind of a different language. But we are getting there. Otherwise, Patrick and I are happy to spend lots of time together on the island, go through music, cook, eat, laugh and dance.
This summer you launched an ambitious Get Physical residency in Ibiza, first at Privilege and now at Booom. Tell us about your experience of doing your own party in Ibiza?
As mentioned before, it's most definitely a different world here. As the season is very short, the clubs seem to have more and more events and promoters. It is a very interesting experience.
What's been your thoughts on everything else that's happening on the island this summer?
Answered by Patrick Bodmer from M.A.N.D.Y.: Maybe it is too many parties and every DJ is playing at every event. The entry fees and drinks are still too expensive. It is probably not the best year for a basic rave holiday here.
You're coming back to New York this Friday to play at Marquee. What are you looking forward to most about your set?
As I lived in NY for some time, I just love to come back and spend time there. To see all my dear friends and the Sleepy & Boo crew is always big fun. And I've never played Marquee. Always curious how the sound is, the crowd, the vibe, etc.
What can the crowd at Marquee expect musically from you? What kind of styles and sounds have you been feeling recently?
Patrick and I always prepare for each set. So we check the website, look at the venue and the crowd, and try to customize to that. With our music of course, but for us it's important to be ready for all circumstances, and to be able to react to a crowd.
Speaking of New York, you moved to the city a few years ago. How much time do you spend here in the Big Apple, and why did you first decide to come here in the first place?
I have a big crush on the city since forever. So I had to move there to see how it feels and from day one I felt home. I just love the energy and diversity of this town. I needed a change from Berlin Techno City and needed to see new things, meet new people, and prove myself in a new environment. If i could, I would love to be there non-stop. But I have to be with the Get Physical family in Berlin too.
You'll be heading to Burning Man afterwards. How did you first start going to Burning Man and what is it like for you to play there?
Lee Burridge tried to convince me since nearly 10 years and I always had excuses not to go, like so many others too. And then I finally made it three years ago and I was blown away by this experience. It is a mandatory thing to do for everyone. You learn so much about life, other people, and above all, about yourself. And you meet some great people with whom you really bond.
Are you surprised at how many DJs have started flocking there every year?
Not at all. It is the best festival for us DJs. There are no better gigs you can play. And believe me, I am not a hippy, but Burning Man is something everyone should experience.
What can we expect from you and M.A.N.D.Y.? Anything special coming up in the next few months?
Answered by Patrick Bodmer from M.A.N.D.Y.: We are working on some tracks with Jimmy Valance. And we will do a mix CD for our Berlin residence club, Watergate.
M.A.N.D.Y. featuring Philipp Jung debuts at Marquee New York on Friday, August 23rd
Popular in the Community