Scientists in Mexico are puzzling over a giant fissure that has split the ground in the northern part of the country.
The crack, which runs for nearly two-thirds of a mile, measures close to 30 feet deep and is just more than 15 feet across at its widest spot. Locals found the geographical oddity Tuesday night when it split a rural road in half 50 miles west of the city of Hermosillo in the Mexican state of Sonora, according to Excelsior, a Spanish-language news source.
A video of the split, recorded from a drone, follows the arc of the chasm, which in some spots looks wide enough to swallow a truck. Check out the video above.
While some believe seismic activity is to blame -- the USGS reports Mexico is one of the world's most seismically active areas, and a magnitude 5.0-quake occurred earlier this month off the coast near Hermosillo -- others point to an underground stream that eroded the ground above it.
Expreso, a Mexican newspaper, cites social media reports of heavy rainfall in the area prior to the rift opening. The newspaper also reports that the crack opened last Friday, instead of Tuesday, as Excelsior reports.
In any case, says Martín Valencia Moreno, the head of the National Autonomous University of Mexico's Regional Station of the Geological Institute, there's no cause for alarm.
He added that he doesn't believe an earthquake is to blame, because "when a fault is generated the levels generally move and here we see people walking on both sides of the trench, the two levels are still in place, one side isn't raised and the other hasn't sunk either." .
Related
Before You Go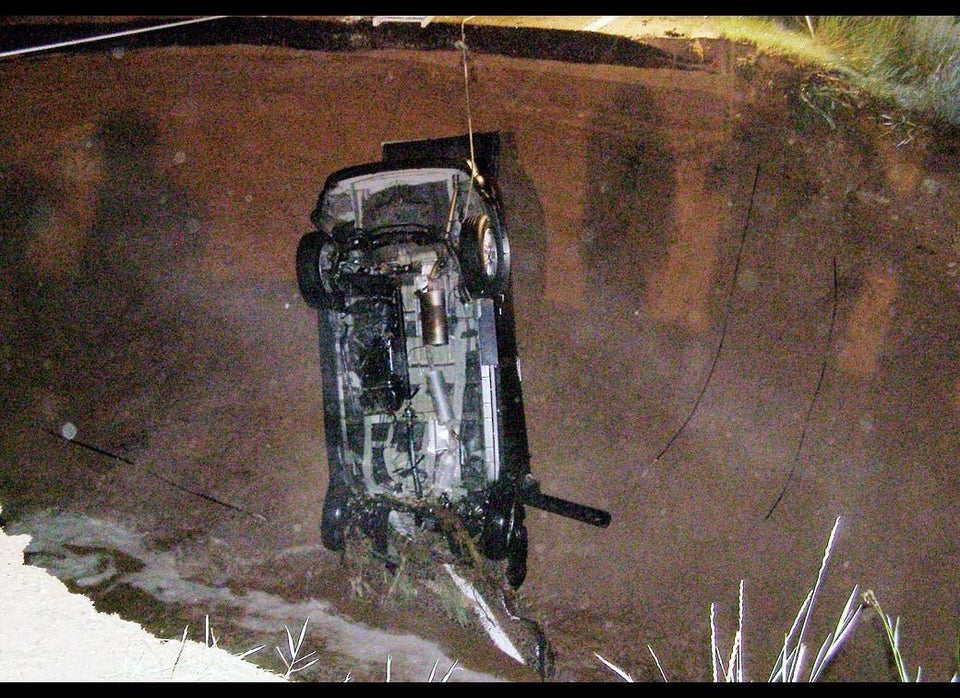 Scary Sinkholes
Popular in the Community