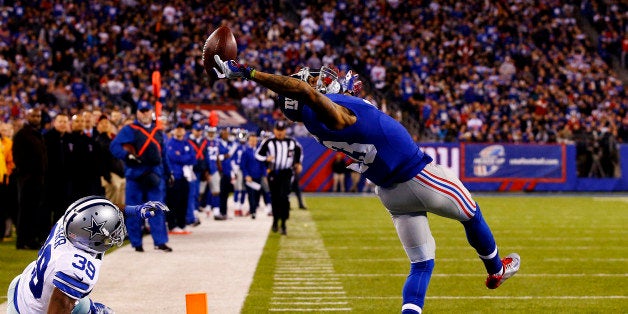 There are not enough superlatives.
New York Giants wide receiver Odell Beckham Jr. made what may be the most incredible touchdown catch that most football fans will see in 2014 -- or ever. The 22-year-old rookie's jaw-dropping one-handed grab, made while falling down perilously close to the sideline after illegal contact from a defender, pushed the Giants further ahead of the Dallas Cowboys on "Sunday Night Football" and absolutely stunned everyone who saw it.
"There is your play of the year, maybe of the decade, whatever," NBC's Al Michaels said while watching a replay of the incredible grab. "That is just impossible."
The spectacular snag generated plenty of conversation on Twitter.
Before You Go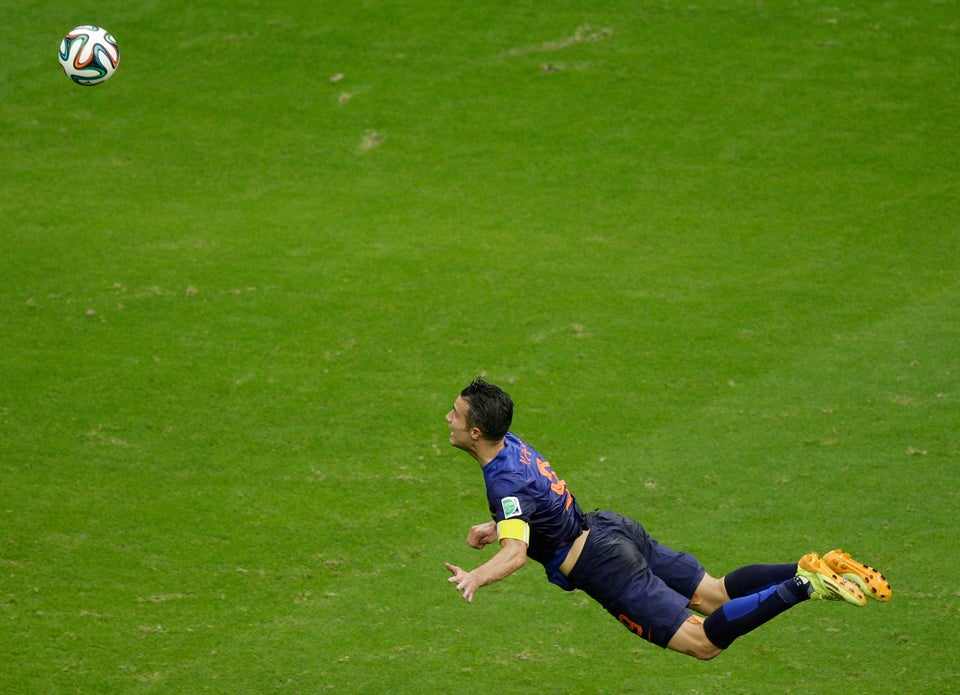 Amazing Sports Photos
Popular in the Community