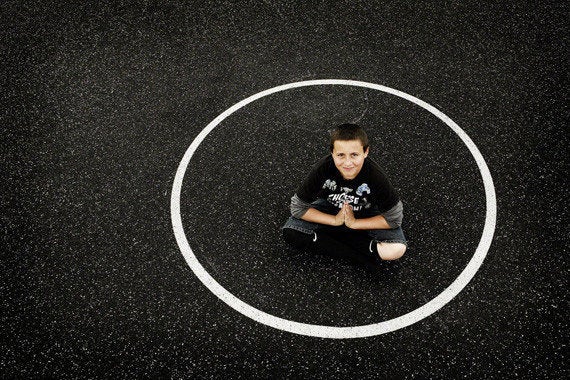 Today, as HuffPost and AOL unite to launch the Huffington Post Media Group, we're celebrating by making a statement about the importance of giving back and helping others.
Led by HuffPost Impact -- The Huffington Post's section devoted to service, causes and volunteering -- every HuffPost section is featuring a group or individual who is taking action and inspiring others during these challenging times. Like the rest of the world, our hearts and minds are also focused on Japan, and we've created a resource page for everyone wishing to support the emergency relief efforts.
And we're thrilled to announce that Biz Stone, co-founder of Twitter, is joining the Huffington Post Media Group as Strategic Adviser for Social Impact. Stone will help the company to create innovative social impact and cause-based initiatives.
AOL/Huffington Post Media Group has also issued a 30-day Service Challenge to every one of its employees worldwide, encouraging them to give their time to non-profits in their local communities and organizing volunteer events in 16 cities.
We hope you'll join us in utilizing the power of online journalism to help people get involved, work together, and bring about real change.
For many of us, yoga evokes images of toned arms and tight cores, but one organization is pioneering an entirely novel use for the ancient meditative practice: helping disadvantaged youths and families cope with hardship.
Street Yoga, a nonprofit organization based in Portland, Ore., aims to help people struggling with homelessness, poverty, abuse, addiction and trauma by providing them with yoga classes and lessons in mindful breathing and compassionate communication.
Founded by Mark Lilly in 2002, Street Yoga initially recruited a handful of instructors to teach yoga at a Portland day shelter and a school serving homeless youth. Since that time it has grown from a grassroots effort to a staffed nonprofit organization. Street Yoga now trains 200 people a year -- mostly yoga teachers, social workers and schoolteachers -- in the skills necessary to offer yoga to the needy and at-risk. These volunteers serve over 1,000 individuals annually, bringing yoga and wellness workshops to the social service scenes of Portland, Seattle, San Francisco, Los Angeles, Philadelphia, New York and other major cities.
Skeptics might ask what place yoga, let alone nebulous concepts like "inner balance," have in providing measurable help to the homeless and poor, but Street Yoga points to mounting scientific evidence that yoga helps with depression, anxiety, PTSD and drug addiction.
Become a Street Yoga teacher. If you are passionate about yoga and helping at-risk youth, sign up to participate in an upcoming teacher training.
Volunteer. Put your administrative expertise to good use by helping Street Yoga organize events and run its office. Send a volunteer request explaining how you'd like to contribute.
Donate or sponsor a program. Your financial support, no matter the size, will help Street Yoga's programs grow and evolve.