It can be daunting to imagine sticking to the lifestyle change. Understandably, many fear they'll miss their favorite foods or never feel fully satisfied post-dinner. But tons of foods that are naturally gluten free (hello, fruits and veggies) are inherently delicious. Even more, as awareness for dietary restrictions and allergies increases, the number of drool-worthy recipes available for these sensitivities also grows.
Take the three recipes below, from Rachael Bryant's "Nourish: The Paleo Healing Cookbook." Eating crispy shrimp may have once seemed impossible to anyone suffering from celiac, but Bryant's creative recipes make the dish a possibility. Check out her smart, flavorful meals:
Crispy Shrimp With Preserved Lemon And Chive 'Mayo'

Shrimp are almost purely protein and an awesome source of iron, which makes them a great thing to add to your diet. They're also cheap, readily available and can be thawed from frozen in minutes, so you can whip up a really quick meal if you keep them on hand. This recipe turns shrimp into lightly battered crispy nuggets with just a little arrowroot starch. Pairing them with this tangy, egg-free "mayo" means this dish has the perfect balance of protein and healthy fats.

SERVES 2-4

2 tbsp (20 g) chopped preserved lemons
1/2 cup (120 ml) Eggless "Mayo" (see below)
1 tbsp (1 g) chopped fresh chives
1/4 cup (30 g) arrowroot starch
1 tsp (4 g) garlic powder
1/2 tsp salt
1 lb (454 g) extra-large shrimp, peeled, deveined and tail-on
Coconut or avocado oil for frying

MIX: Cut the preserved lemons in half and scoop out any of the flesh: Only chop and use the preserved lemon rind. In a bowl, mix the "mayo," preserved lemon rind and chives. Stir to combine, add salt to taste, and refrigerate while you fry the shrimp.

FRY: Mix together the arrowroot starch, garlic powder and salt in a high-sided bowl. Rinse the shrimp and pat dry to remove excess moisture. Dredge the shrimp in the starch mixture to lightly coat. Pour enough oil into a skillet to almost cover the shrimp. Heat the oil to 300°F (150°C) so that it will sizzle but not spit when you add the shrimp. Working in batches, as needed (see Note below), shake the excess starch off the shrimp and fry until lightly browned, about 2 minutes per side. The cooked shrimp should look like they are coated in a lightly golden tempura batter. Transfer cooked shrimp to a paper towel-lined plate and repeat the cooking step until all the shrimp are done.

WHIP: Remove the "mayo" from the refrigerator and use a flat spatula to whip it together and soften it to a soft, smooth consistency—it will have hardened a little while chilled. Serve the crispy shrimp with the "mayo" and eat while they are piping hot!

Note: Use a skillet large enough that you will be able to fry the shrimp in 1–3 batches. After a few batches, the oil will begin to discolor because of the starch, which will make your crispy shrimp look over-browned. You can substitute tapioca starch for the arrowroot starch, but the finished shrimp will not be as crispy.

Eggless "Mayo"

This a super-easy and versatile recipe that gives a whipped, creamy tasting "mayo" without any eggs…or weird egg replacers. You can use it as is, or flavor it with extra herbs as you wish and it makes an excellent base for dipping sauces, like the Garlic "Mayo" Dipping Sauce or the Preserved Lemon & Chive "Mayo." It will keep in the fridge for a week or so—just take it out a few minutes ahead of time and give it a good stir to ensure that it is spreadable.

MAKES 1 CUP (236 ML)

3/4 cup (180 ml) sustainably sourced palm shortening
1/2 cup (120 ml) avocado oil
2 tbsp (30 ml) lemon juice
Pinch of salt

BLEND: You have to use an immersion blender for this recipe, as that is what gives the "mayo" its smooth whipped texture. Add all of the ingredients to a mason jar or the measuring and blending jar that came with your immersion blender. Blend everything together until smooth…and that's it! Chill the "mayo" for about an hour before using.
Plantain Croquettes With Pancetta & Red Onion

Did you know that you can make the perfect croquette dough with just one ingredient and a little water? It's true! This recipe makes a simple dough from mashed plantains. Instead of the traditional ham filling, here I've used salty pancetta and sweet red onion to contrast the soft fluffy dough with crispy edges. This flavor combination is seriously good, but you could swap out the filling for so many other options, like a Cuban style Picadillo.

MAKES 8

12 oz (340 g) plantains (about 2)
1/4 cup (60 ml) water
4 oz (110 g) pancetta
1/2 cup (70 g) diced red onion
1/4 tsp dried rosemary leaves
Coconut or avocado oil for frying

MIX: Bring a pan of salted water to a boil. Cut each plantain in half, then use a knife to cut a slit lengthways along the ridges of the plantain skin. Peel off the skin and discard it, using a knife to remove any stubborn pieces, if needed. Cut each plantain in half again and carefully drop the plantain pieces into the boiling water. Cover the pan with a lid and cook until the plantains are tender, about 35 minutes. Drain the cooked plantains and let them cool until they're no longer releasing steam before adding them to the bowl of a food processor. Pulse until the plantains are roughly mashed, then add the water. Process until a ball of dough is formed. Pinch some of the dough together with your fingers: if it sticks together, it's ready to use. If it's a little dry, add a little extra water a teaspoon at a time and process again.

COOK: While the plantains are boiling, make the filling. In a small skillet over medium heat, cook the pancetta until the fat is rendered and it just begins to crisp at the edges. Remove the pancetta with a slotted spoon and reserve for later. Reduce the heat a little and add the diced red onion and rosemary to the skillet and cook in the rendered pancetta fat, until the onions are soft, about 10 minutes. Mix the softened onions with the pancetta and allow to cool slightly.

FRY: Divide the dough into 8 equally-sized portions -- using a 1/4 cup (60 ml) scoop helps with this! Squeeze each portion of dough into a ball, then place it in a cupped hand. Use your other hand to flatten the ball into a round shape. Spoon a little of the pancetta filling into the middle of the flattened dough. Curl your hand around to start forming a ball, then pinch the edges of the dough together around the filling. Gently squeeze and press the filled dough into a round patty shape that is about 2 1/2-inches (6-cm) wide. Repeat for the remaining dough and filling until you have 8 finished croquettes. Fill a skillet with enough oil to come halfway up the height of the croquettes. Heat the oil to 350°F (175°C) and carefully fry the croquettes in batches, flipping once, until each side is crispy and golden-brown, about 3–4 minutes per side. Transfer the cooked croquettes to a paper towel–lined plate to soak up any excess oil, then eat immediately!
Greek 'Couscous' Salad With Oregano Dressing

This grainless version of a couscous salad is packed with classic Greek flavors -- a double whammy of fragrant oregano, some zing from the lemon and plenty of olives to go around. Its lightness makes it the perfect companion to plenty of dishes, especially grilled meats. Take a batch to your next potluck BBQ and no one will mind about the missing grains.

SERVES 6

FOR THE DRESSING
1/2 cup + 2 tbsp (150 ml) olive oil
1/4 cup (60 ml) red wine vinegar
2 tbsp (30 ml) lemon juice
2 tbsp (6 g) fresh oregano leaves
2 tsp (2 g) dried oregano leaves
2 cloves garlic
2 anchovy fillets

FOR THE SALAD
1 lb (454 g) cauliflower florets
2 cups (250 g) English cucumber
1/2 cup (80 g) kalamata olives
2 cups (280 g) diced red onion
2 tbsp (5 g) flat-leaf parsley, chopped

BLEND: Add all the dressing ingredients to a blender and combine. Reserve for later.

TOSS: Cut the cauliflower into florets and, working in batches, add them to the bowl of a food processor. Pulse the cauliflower until it is broken down into "couscous" sized pieces. Add the cauliflower "couscous" to a large bowl. Chop the cucumber into bite-size pieces and roughly chop the olives. Add all the ingredients to the bowl, along with the dressing, then toss to combine. Add salt, to taste, if needed. This salad can be eaten straightaway, but is even better when left to marinate for a few hours.
Related
Before You Go
Dark Chocolate & Peanut Butter Midnight Cake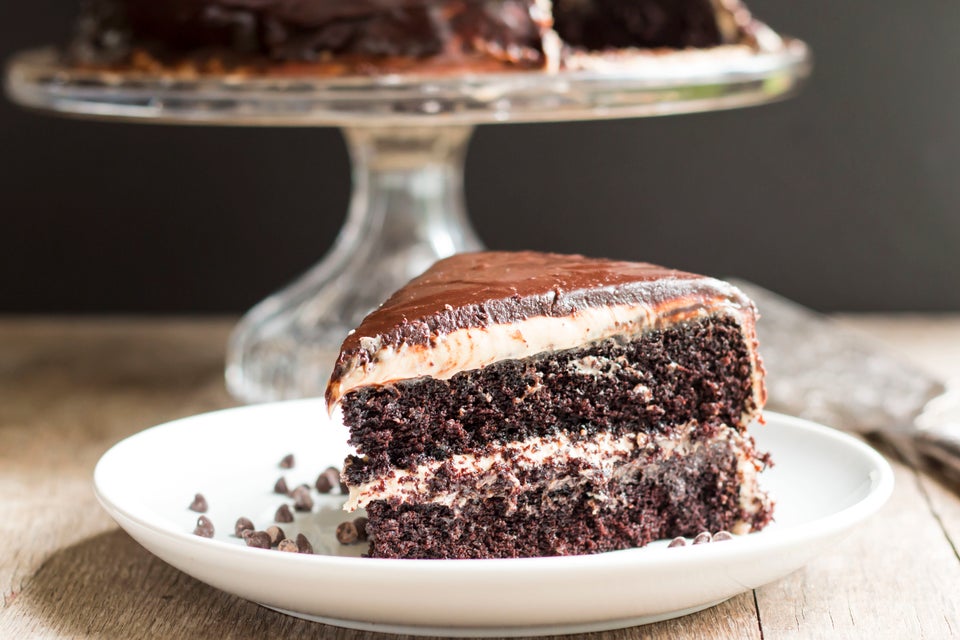 Rich Fudgy Flourless Brownies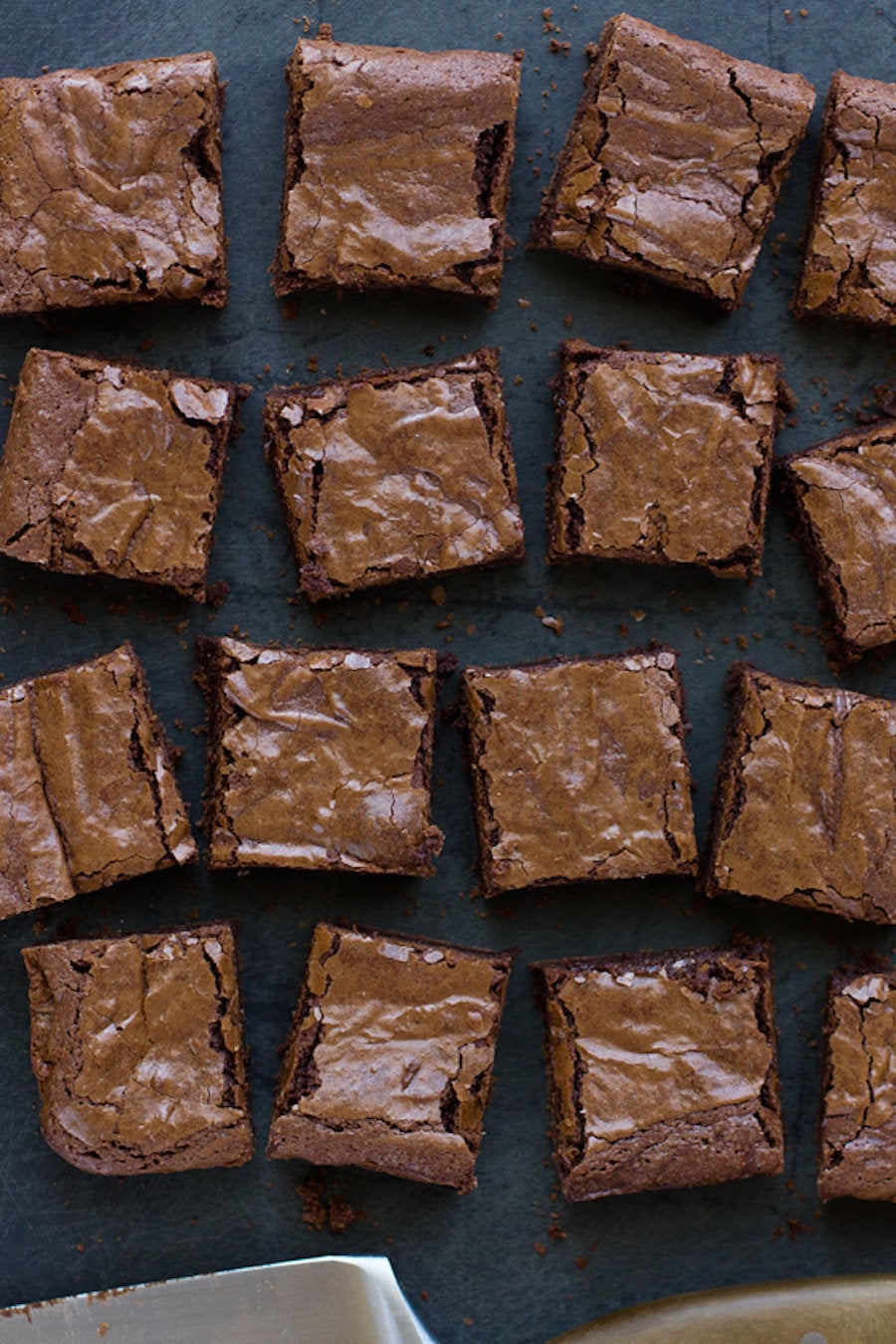 Peanut Butter Oatmeal Chocolate Chip Cookies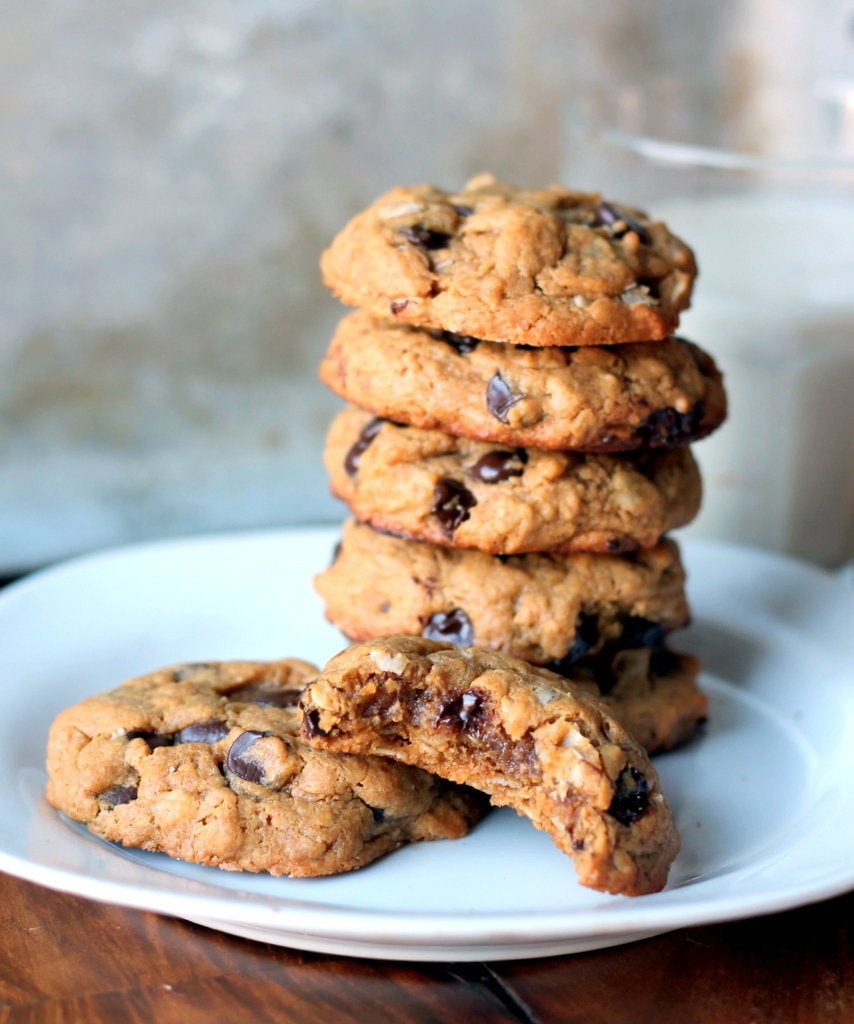 Chocolate Cupcakes With Coffee Icing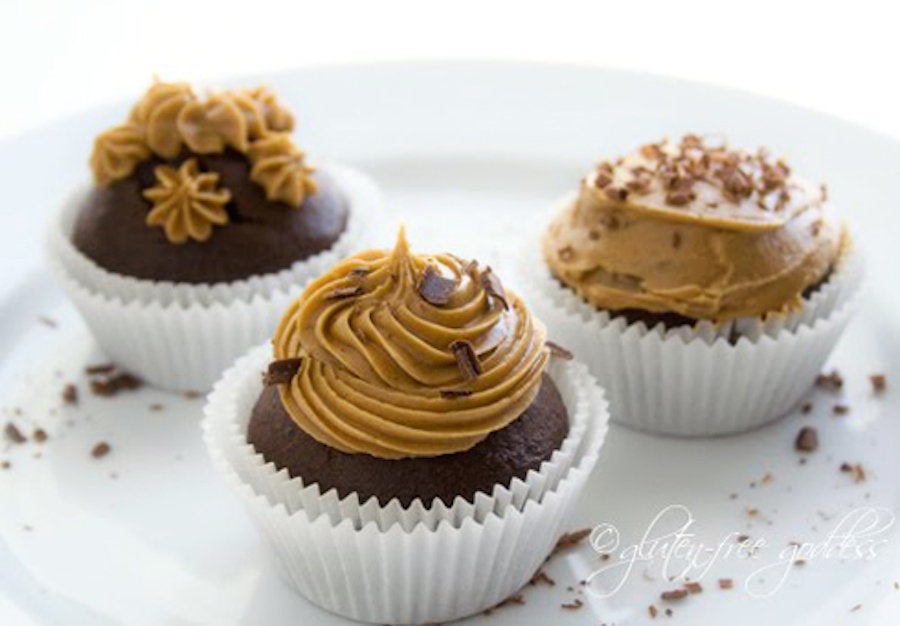 Dairy-Free Magic Bars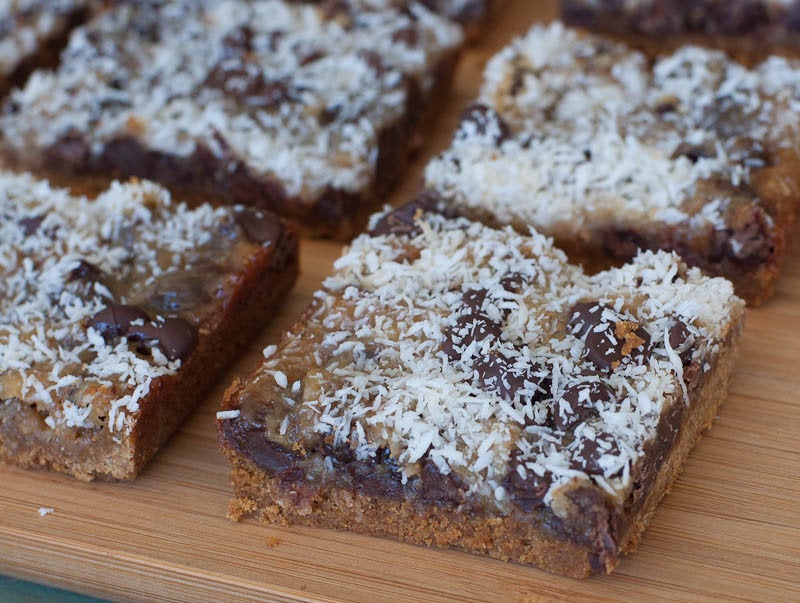 Chocolate Doughnuts With Butterscotch Glaze & Salted Almonds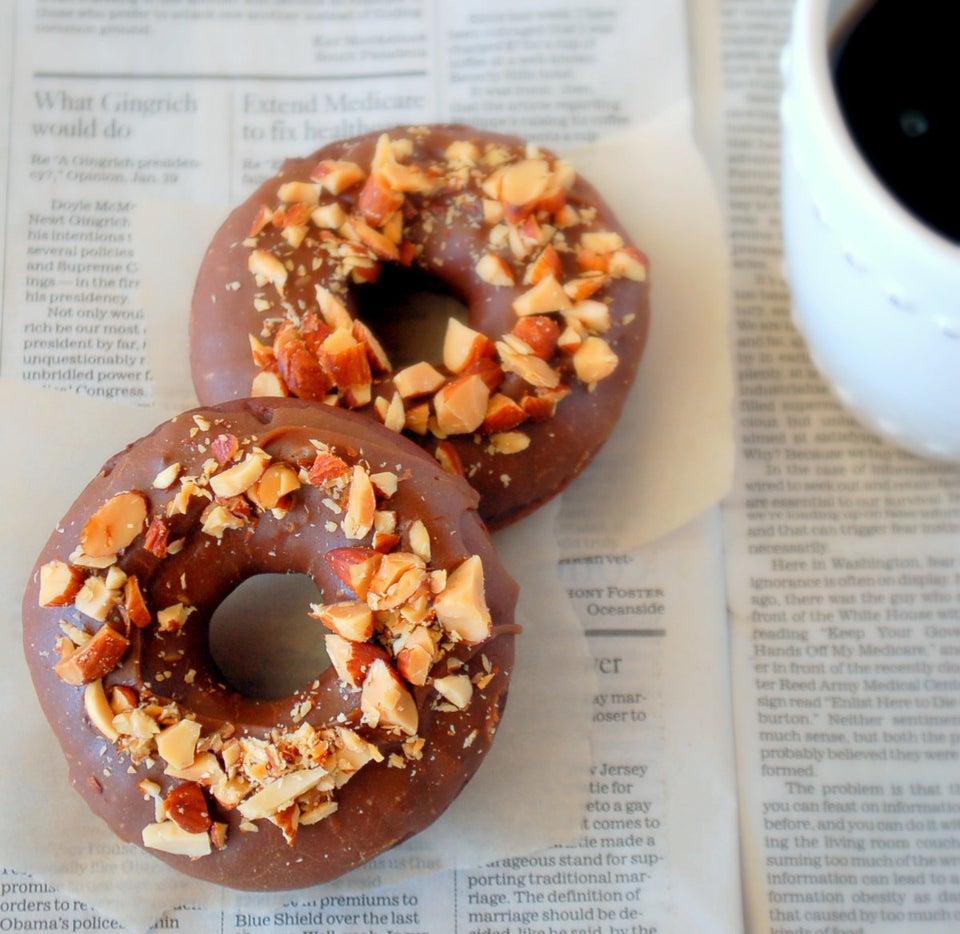 Brown Sugar Pecan Cookies With Creamy Chocolate Filling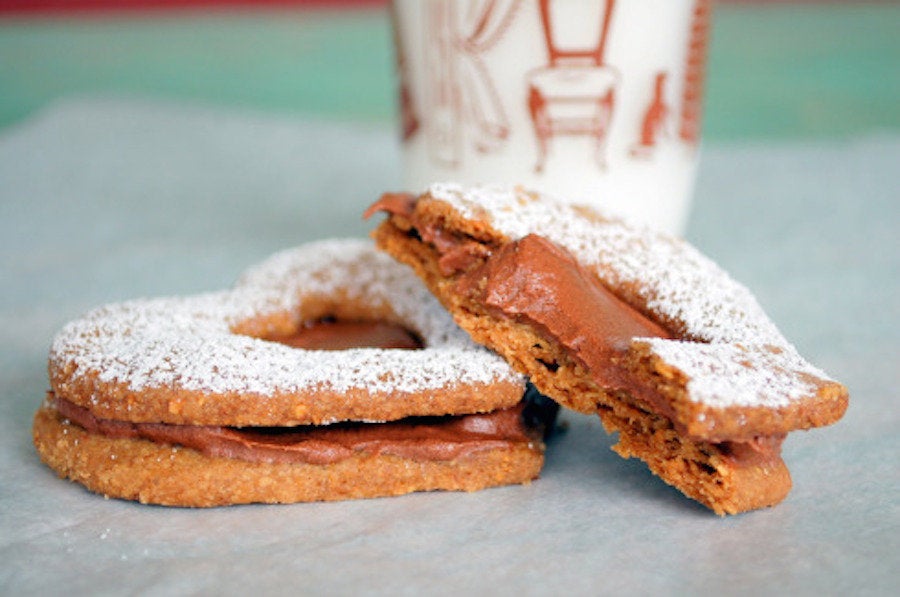 Soft & Chewy Vegan Chocolate Chip Cookies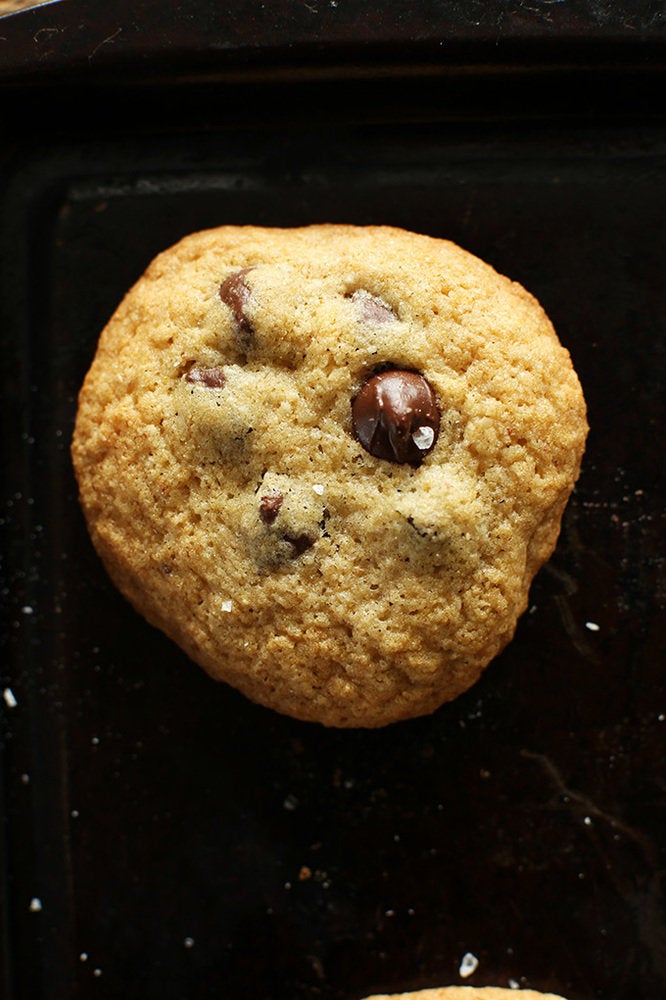 Ultimate Vegan Chocolate Shake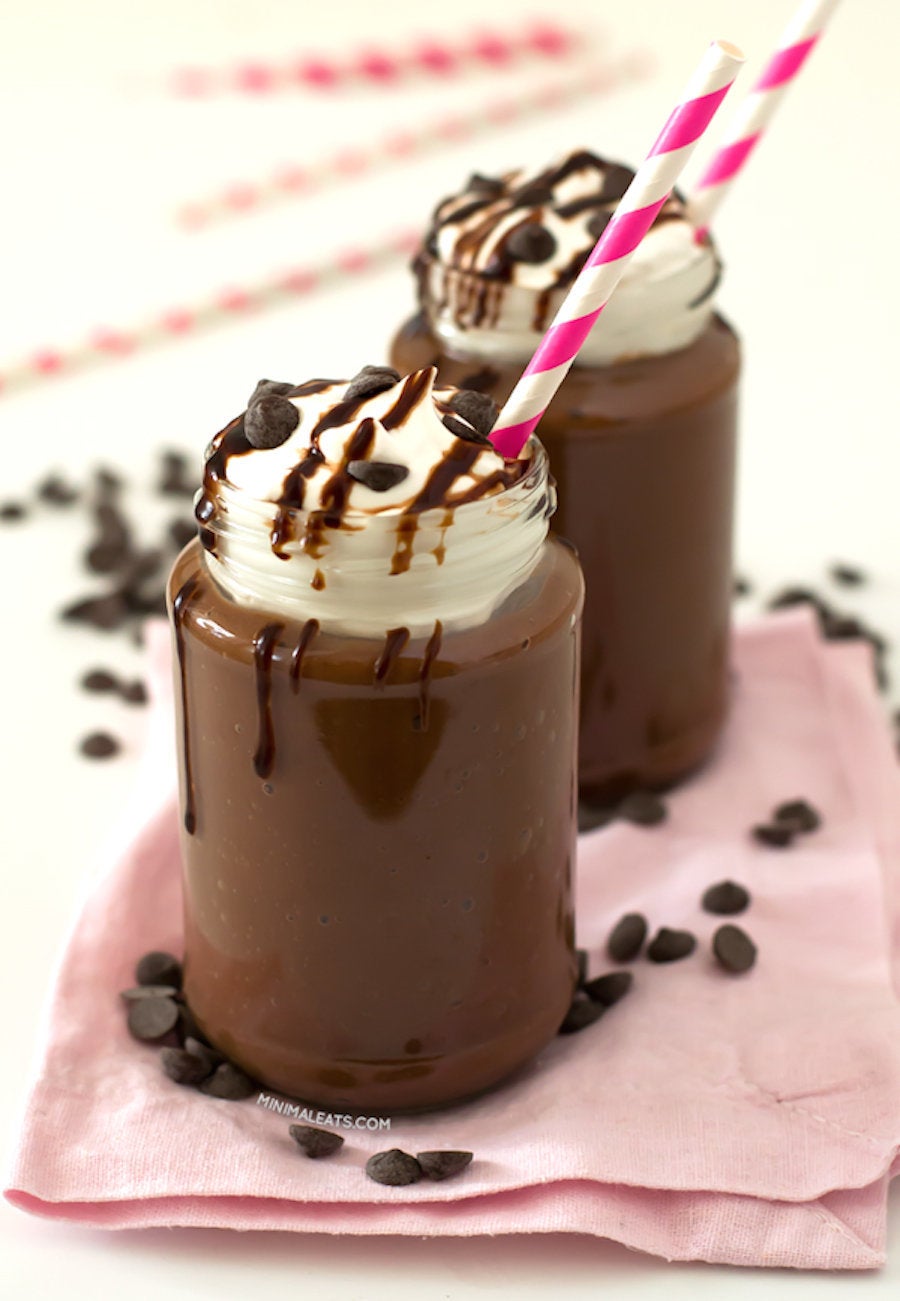 Dark Chocolate Cake With Caramel Frosting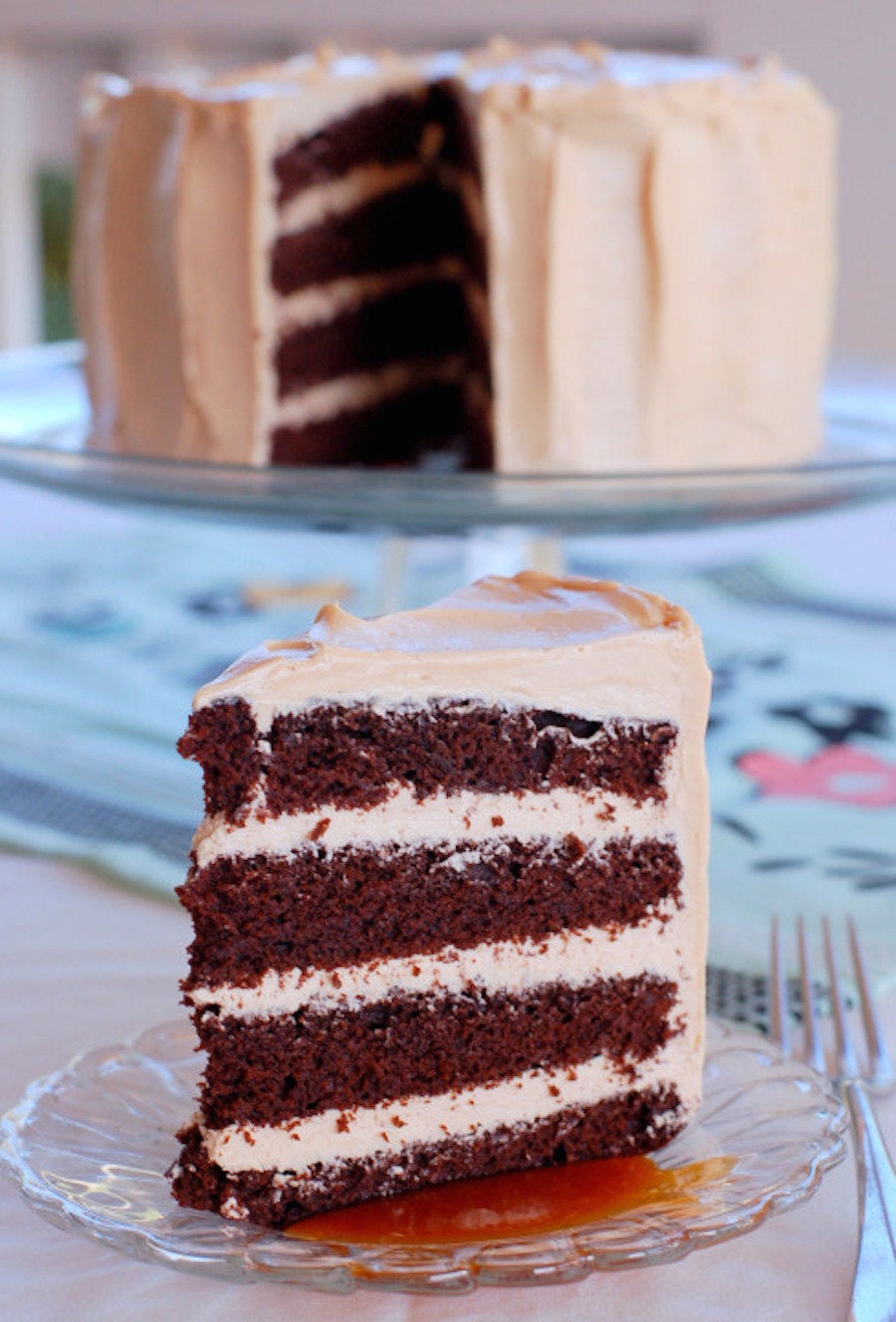 Chocolate Almond Butter Cups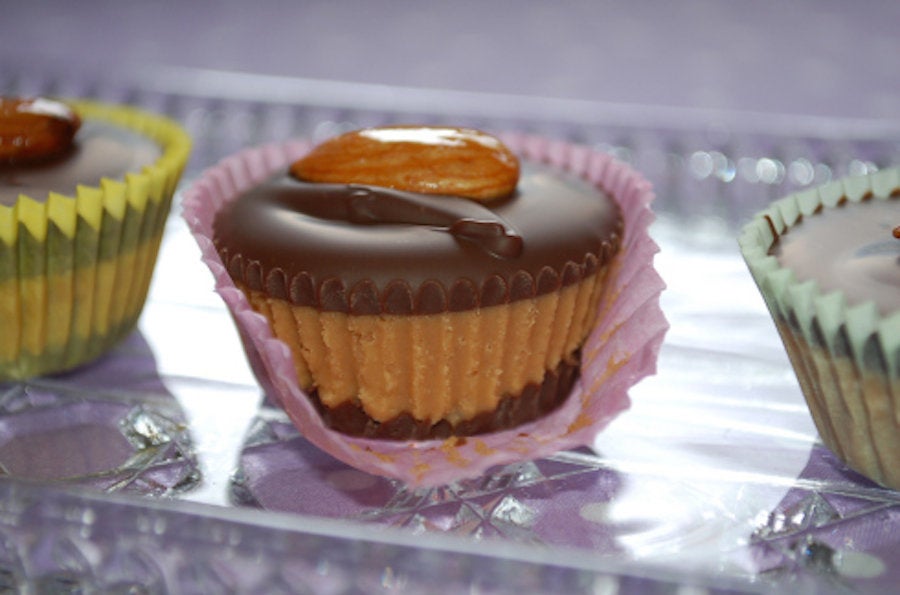 Banana Cake With Creamy Chocolate Frosting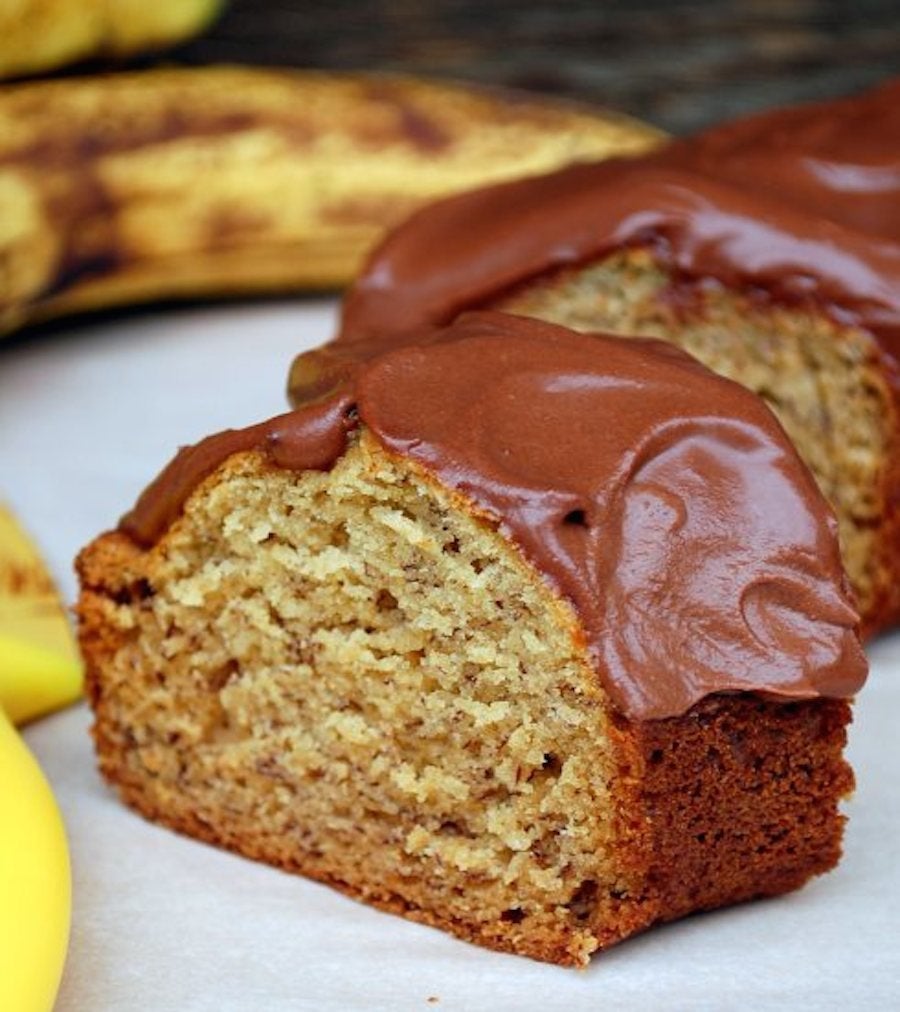 Chocolate Chip Zucchini Brownies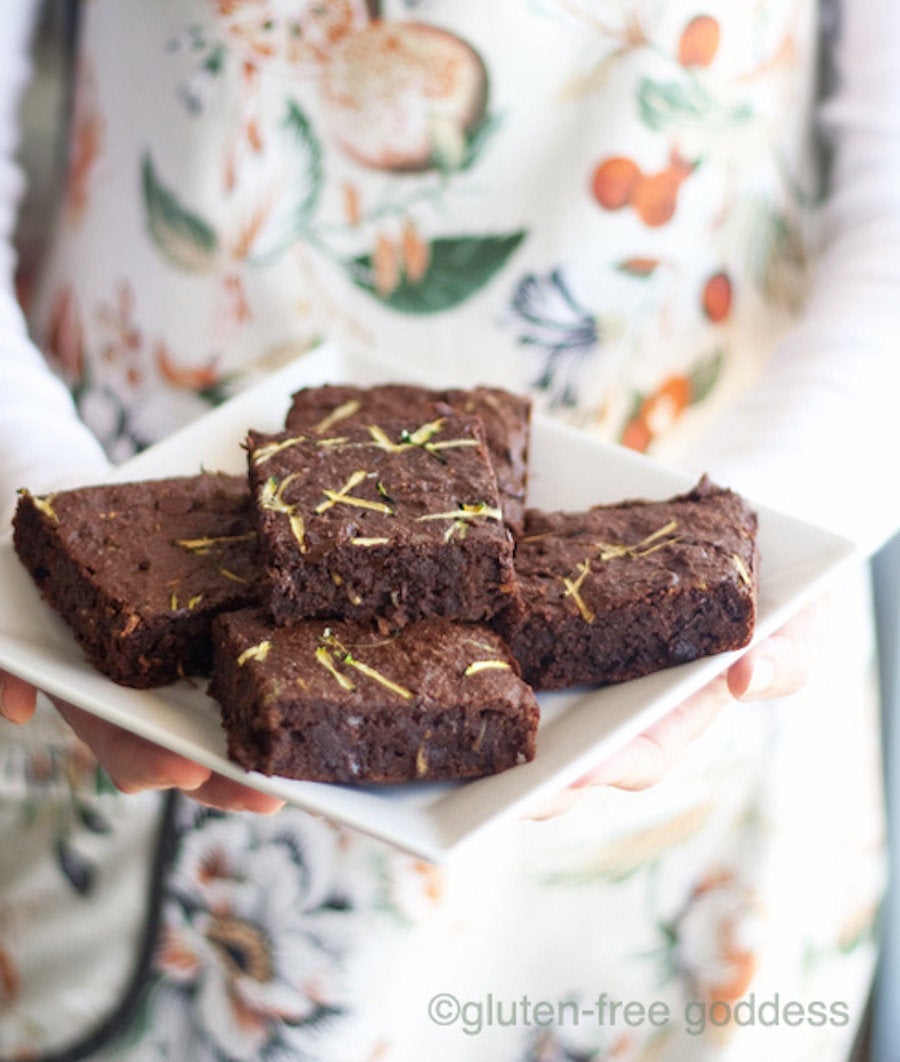 Pumpkin Chocolate Chip Cookies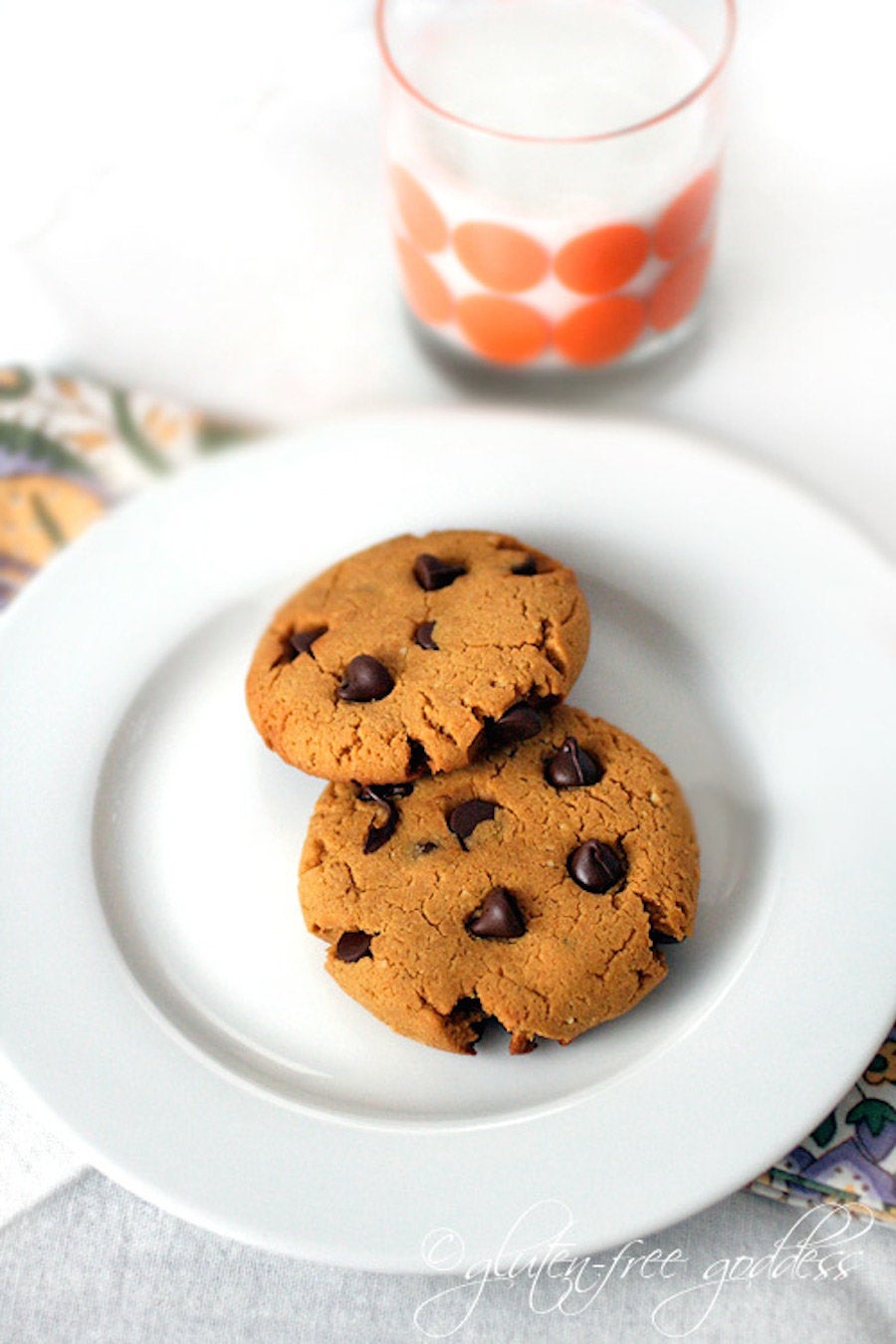 Decadent Chocolate Cake With Whipped Chocolate Frosting
Compost Cookies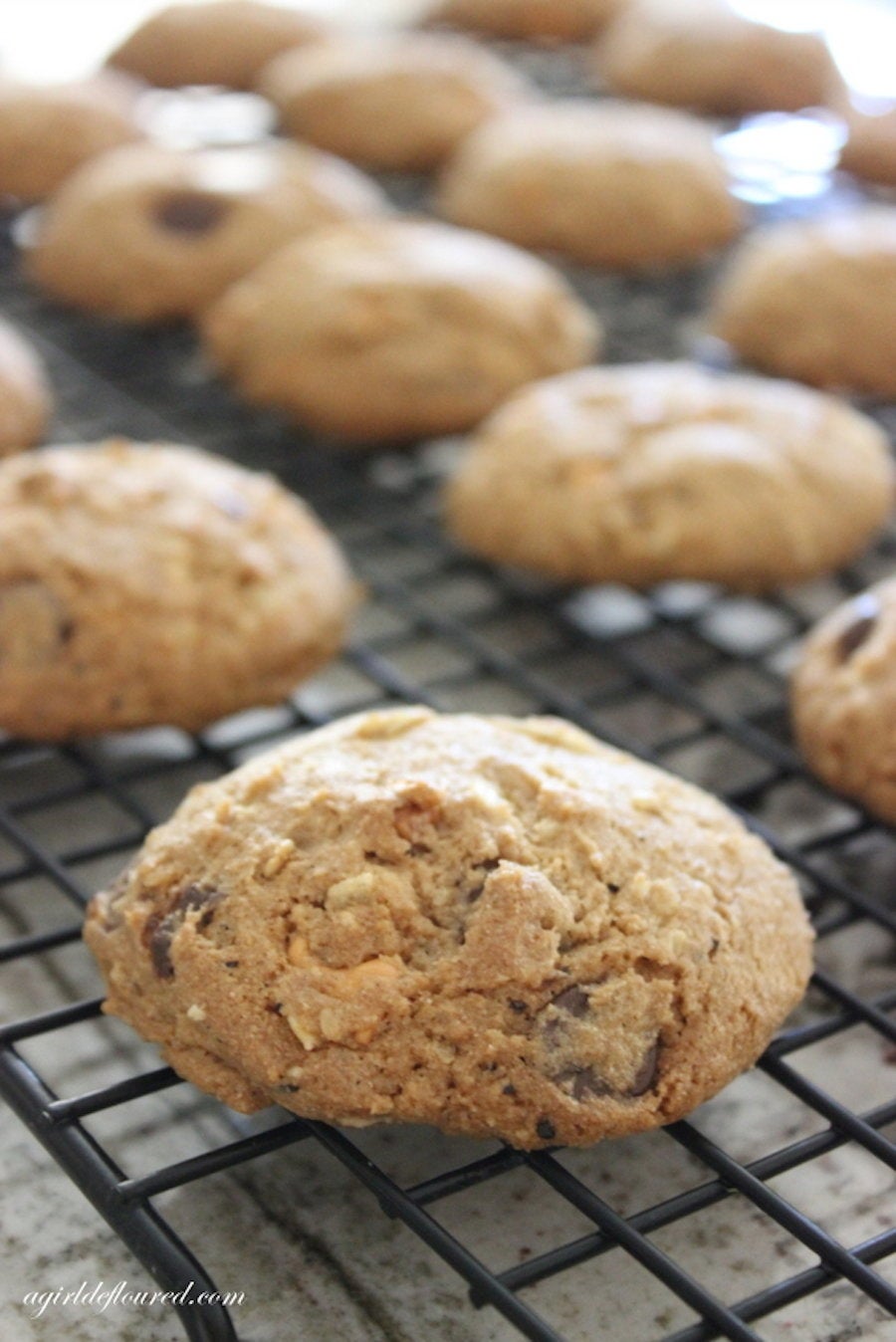 Hazelnut Chocolate Chip Scones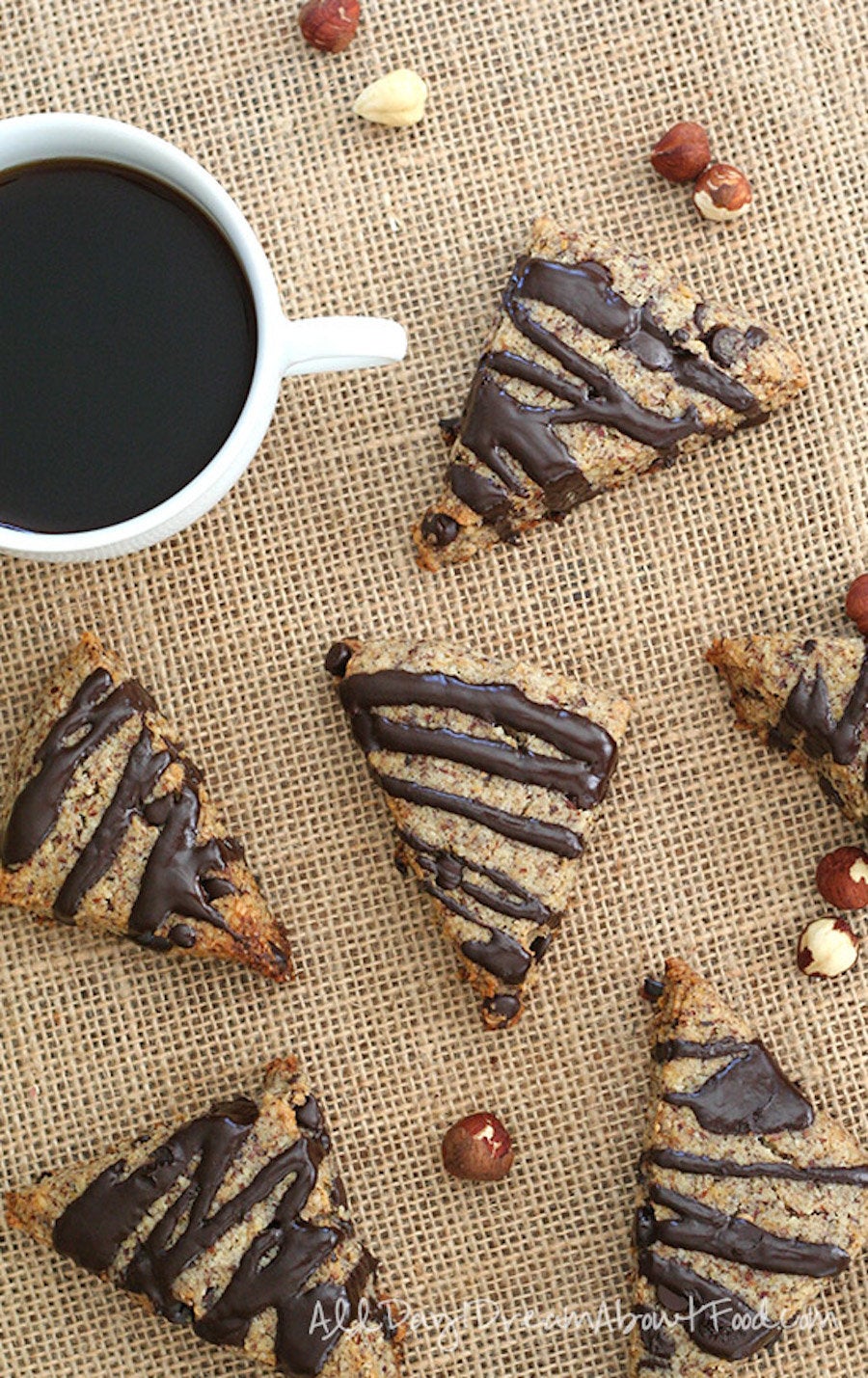 All Day I Dream About Food
Chocolate Peanut Butter Whoopie Pies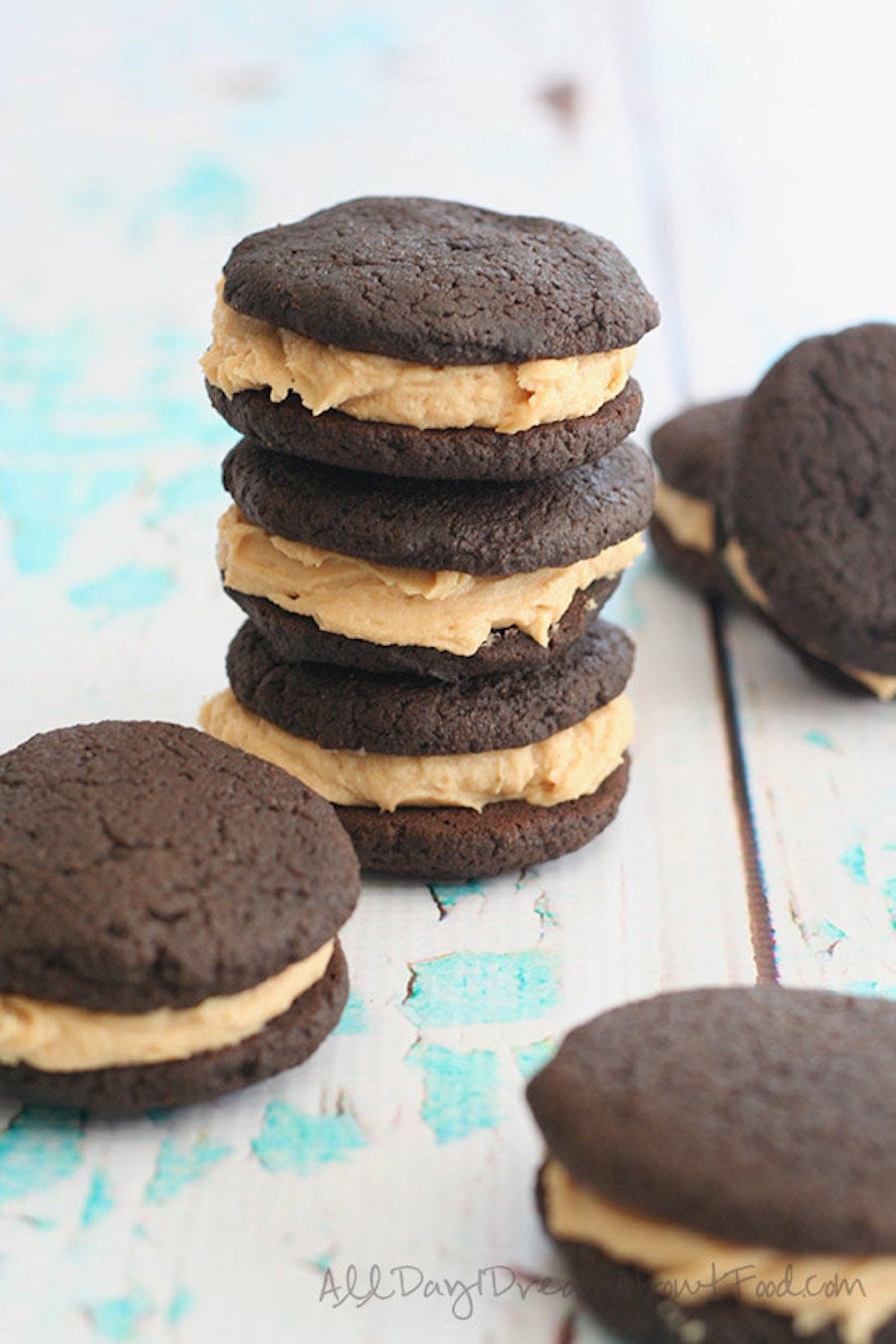 All Day I Dream About Food
Peanut Butter Caramel Dark Chocolate Apples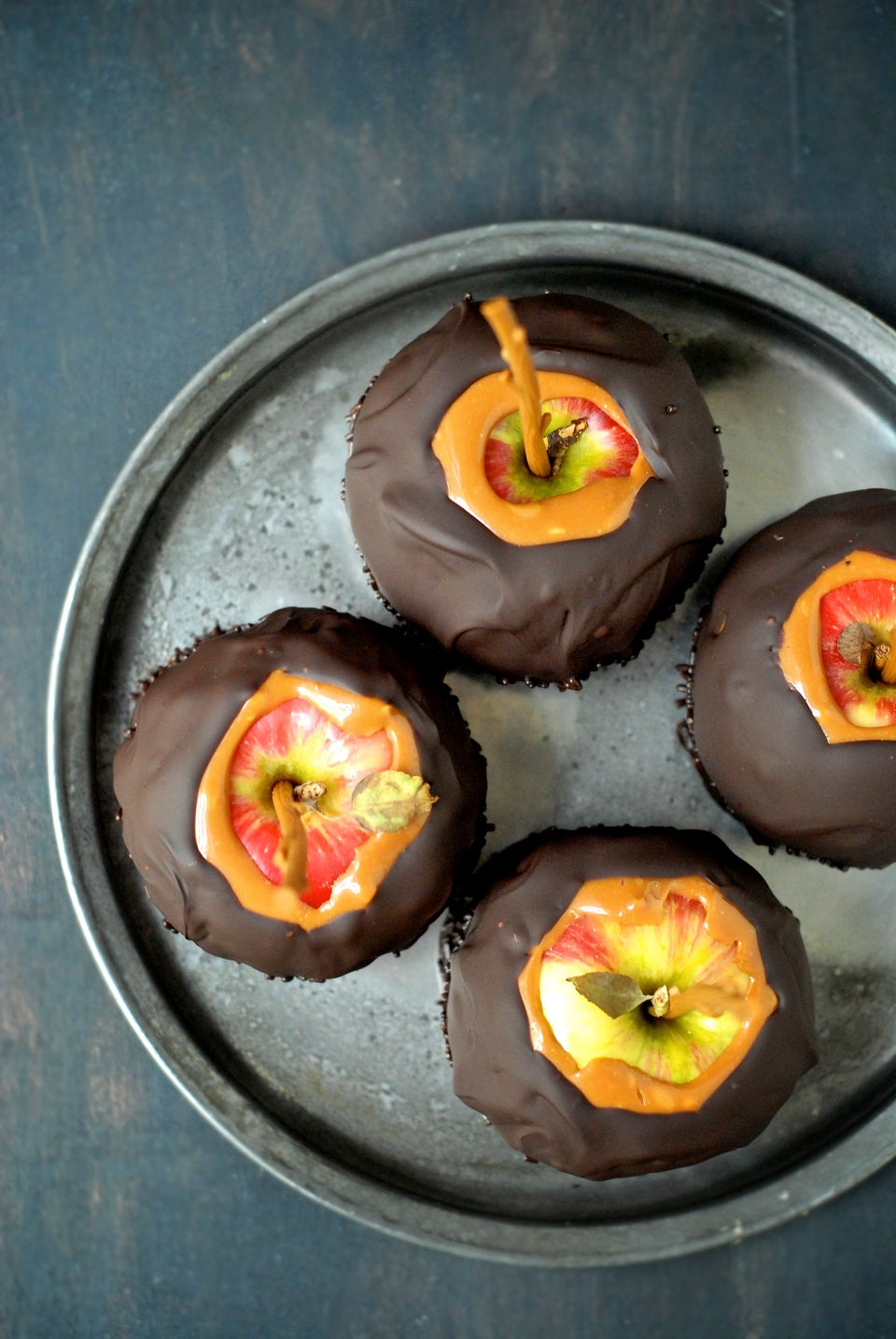 Chocolate Olive Oil Bundt Cake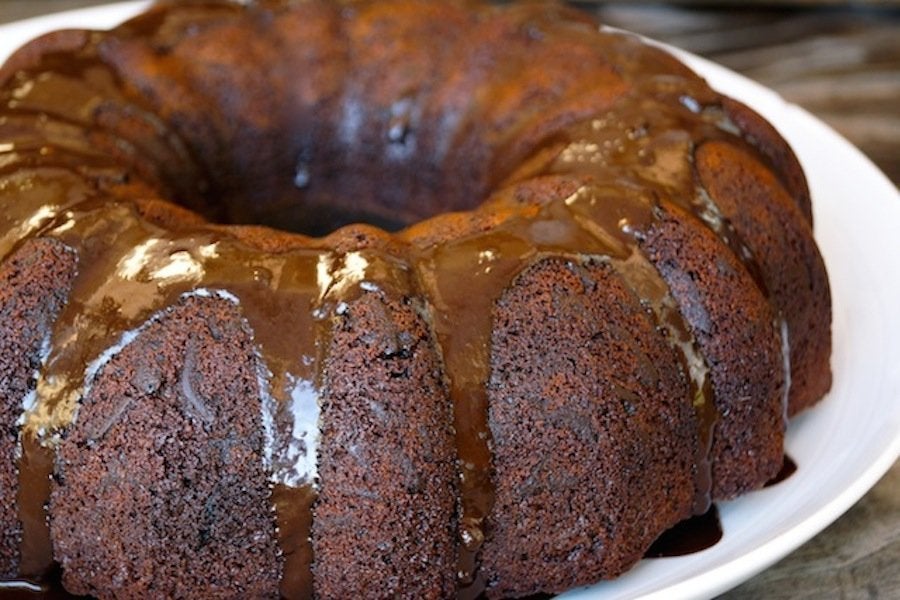 3-Ingredient Fudge Bites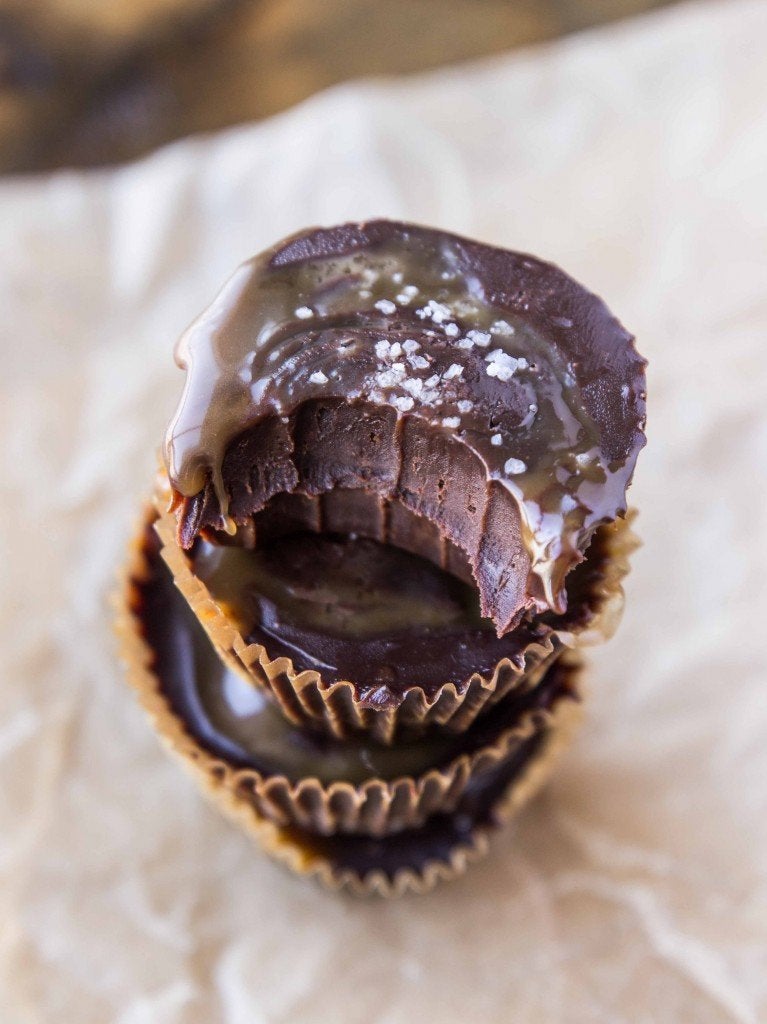 Veggie And The Beast Feast
Chocolate Peanut Butter Avocado Pudding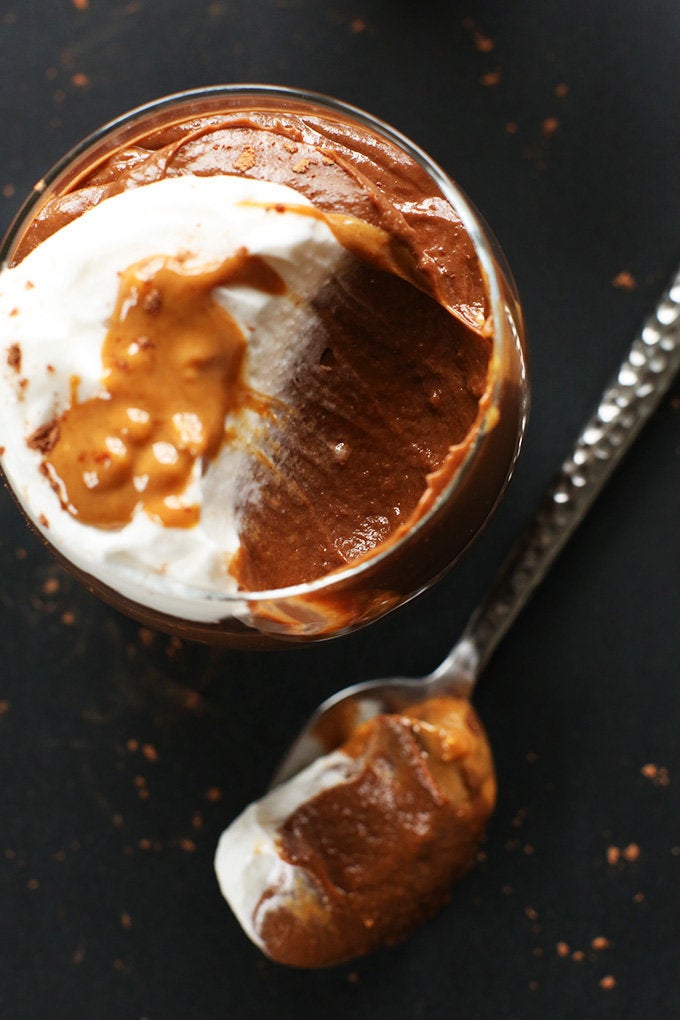 Chocolate Chip Oatmeal Cookie Pancakes