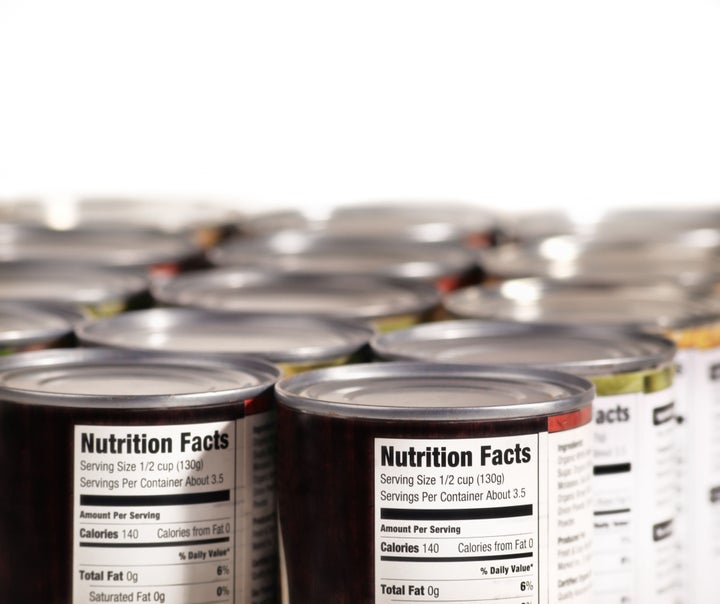 Labels can tell you all sorts of things about foods: The number of calories they contain, the percentage of sodium or calcium recommended for your daily diet and whether it's organic or contains food dyes or flavors. One thing you cannot know from a food product label is whether it was made with genetically engineered food, often referred to as genetically modified organisms, or GMOs.
There's a massive campaign underway to make California the first U.S. state to require labels on GMO food. Proposition 37 will be on the November ballot. All it took was 10 weeks for more than 1 million people sign the California Right to Know petition supporting labels on GMO foods sold in California. Now the campaign wants to reach 1 million more Californians to support for Proposition 37.
"No other election campaign we know of has mobilized so many voters so quickly with such a huge network of volunteers," Stacy Malkan, a spokeswoman for Yes on 37, told The Examiner. "This is a powerful people's movement. Californians are demanding the right to know what they are eating and feeding their children."
Given that California has the eighth largest economy in the world, the GMO label requirement could have far-reaching impact on food and seeds sold in every state.
To get up to speed on this important issue, we checked in with the California Right to Know team. (Be sure to check out their website to read more about the issue and the ballot here.
What is a GMO?
A GMO is any food, plant or meat, that has had its DNA altered in a laboratory with genes from other plants, animals or even viruses and bacteria. It's an unnatural, invented food. For example, GMO corn has been created to generate pesticides in its own tissue. The Environmental Protection Agency regulates GMO corn as an insecticide. But at the grocery store, it's sold as regular corn.

What are common GMO foods?
Many foods are GMOs, but because they don't carry a label, you don't know which food is GMO or not. Some common GMO foods include corn, sugar beets, soybeans and rice. (Follow this link for a more complete list.)
If passed, what will Proposition 37 do?
Proposition 37 will require clear labeling on foods that contain GMOs. It will not increase the cost of food, according to the California Right to Know Campaign, as it simply requires a label change, which companies do regularly.
If Proposition 37 passes, California will join more than 40 countries with 40 percent of the world's population that require labels on GMO foods.
What's your opinion? Do you support a labeling requirement for GMO foods?
For more information about how to get involved in the California Right to Know campaign, visit their website.
REAL LIFE. REAL NEWS. REAL VOICES.
Help us tell more of the stories that matter from voices that too often remain unheard.