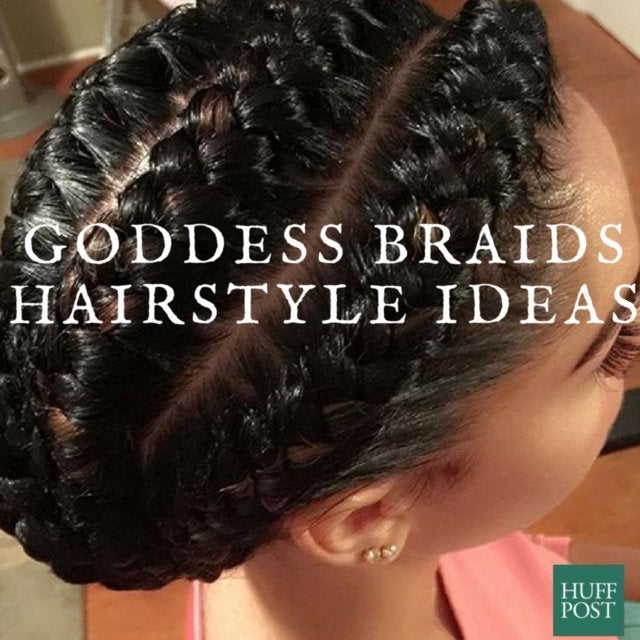 While scrolling through our Instagram and Pinterest feeds, we've noticed a flood of images tagged "goddess braids." At first glance, this braided hairstyle looks very similar to the cornrows we wore as teenagers. But what exactly are goddess braids?
According to SheaMoisture beauty ambassador Diane C. Bailey, goddess braids are basically large, more pronounced cornrows that lie on top of the scalp. "Usually they are styled in a crown braid, parted in the middle and go towards the back [of the head] or in a halo," she said.
Bailey believes goddess braids appeal particularly to women who are growing out chemically relaxed hair because it is an "easy, go-to style." She explained, "It's for those who want something simple and allows them to do their activities and work with their lifestyle. But [goddess braids] can still have glamour. It's classical, as well as fashionable."
Considering booking a salon appointment for this gorgeous braided look? Scroll down for 10 goddess braid hairstyle ideas.
Popular in the Community