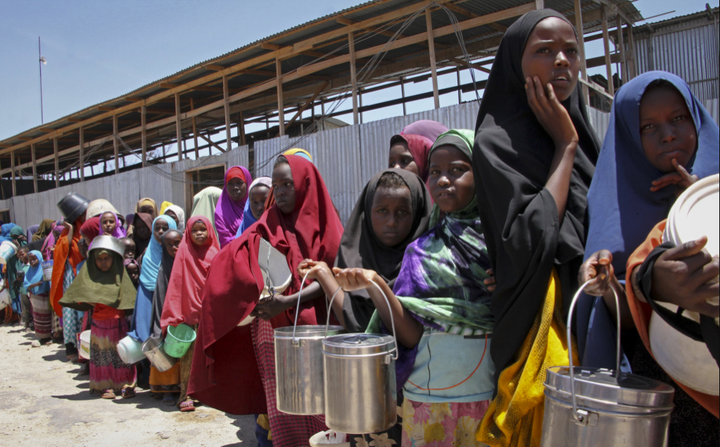 A severe drought threatens millions of people in Somalia. The drought is affecting half the country's population, at least 6.2 million, leading to a deep food shortage.
It's the world's largest humanitarian crises, with more than 20 million people in four countries at risk of starvation, Stephen O'Brien, the UN humanitarian chief, told the UN Security Council on Friday.
Members of the Somali diaspora took to crowdfunding platforms in order to fundraise for victims of the drought.
"The famine in Somalia right now is a big natural disaster that's taken a lot of lives, livestock, and people are in imminent danger," Liban Adam, Civil rights commissioner at Minneapolis Commission on Civil Rights, said. "We're a bunch of students that came together once we saw the problem, and it really touched our hearts."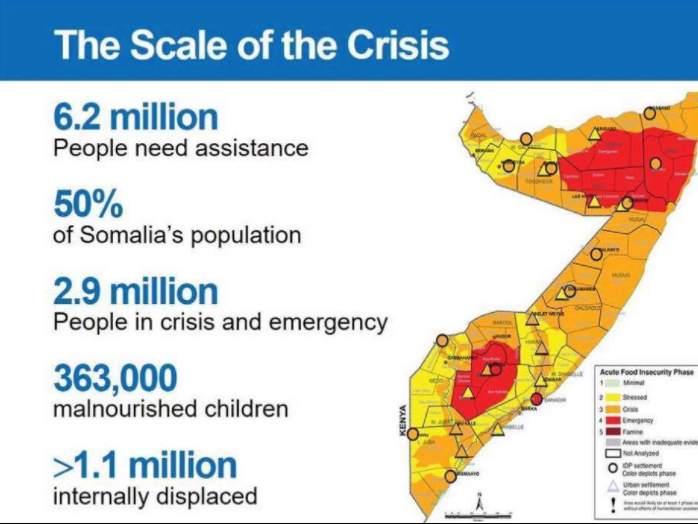 Adam took to GoFundMe to fundraise, within the first 10 days, his campaign helped raise over $60,000.
"We chose GoFundMe because people were familiar with it," Adam said. "However, they did take $5,715 out of the $66,150 that we've raised."
GoFundMe charges a 5 percent platform fee and 2.9 percent (plus, $0.30) payment processing, a total of 7.9 percent per donation.
Somali Faces, an online platform set up to share stories of Somali people from around the world, created a petition to influence GoFundMe to waive the transaction fees.
The petition reads, "In this time of dire need, we request GoFundMe to show support and let 100 percent of donations directly benefit the drought victims in the Horn of Africa."
"We contacted them and asked if they could waive those fees, but they said they can't," Mohammed Shire, co-founder of Somali Faces, said. "Since this is a huge crises we are hoping for GoFundMe to waive those fees given that, in the past, they've already waived these fees."
Previously, the crowdfunding platform gave a $100,000 donation, which amounted to the waiver of their transaction fees, to the Orlando shooting GoFundMe campaign. During the Nepal earthquake GoFundMe donated the 5 percent campaign fee towards relief initiatives.
"Out of every $100 that is raised, eight to nine dollars are given to the website," Hussein Ali, petition signee and GoFundMe fundraiser, said. "This is the worst humanitarian crises since 1945, and the victims need all the financial support they can get."
Stephen O'Brien told the UN Security Council, without major monetary support, children will be left with substantially severe malnutrition, and will not be able to attend school making them incapable to gain economic development in order to reverse "livelihoods, futures and hope will be lost".
Related
Popular in the Community