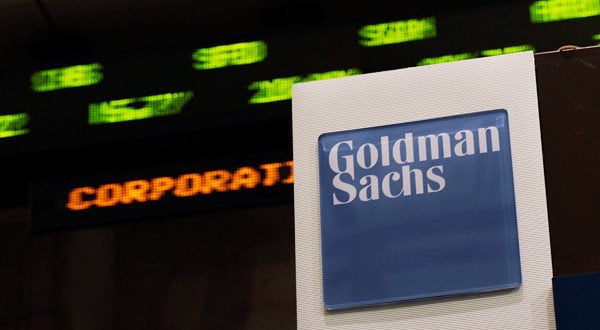 Goldman Sachs Group Inc will compensate some home loan borrowers for wrongful foreclosures under an agreement reached with a New York state banking regulator.
The agreement, which New York financial services superintendent Benjamin Lawsky reached with Goldman and Ocwen Financial Corp, contains several measures to strengthen the oversight of foreclosure proceedings.
It also will allow Goldman's planned sale of its Litton Loan Servicing LP unit to continue. The deal is expected to close today, according to Ocwen's quarterly regulatory filing.
A chief focus of the superintendent's agreement, which was announced on Thursday, was putting an end to a practice known as "robosigning," in which bank employees signed foreclosure documents without reviewing case files as required by law.
Goldman, Litton and Ocwen agreed to stop the practice, make new staffing and training requirements for employees handling foreclosures and withdraw pending foreclosure actions that are based on faulty paperwork.
They also agreed to compensate borrowers for wrongful foreclosures and strengthen protections for homeowners in relation to late payment fees and insurance costs.
Goldman also agreed to forgive 25 percent of the principal balance on mortgages that are 60 days overdue, a move that will cost the bank $53 million.
Ocwen is in the process of buying Litton, a Houston-based mortgage loan servicing business, for $264 million. The agreement will allow that deal to proceed, the superintendent's office said. As a result of the robosigning pact, Lawsky agreed to issue a "no objection" letter to the deal.
The pact will help homeowners and loan investors and also "clears the way for us to complete the acquisition," said Paul Koches, Ocwen's general counsel.
There are no other regulatory approvals required, Koches said, and the two parties are working to complete the transaction by the end of Thursday.
The Ocwen-Litton combination will create the 12th largest mortgage servicer in the country, according to Lawsky's office. Goldman said in a recent regulatory filing that it expects the deal to close by the end of the year.
Goldman bought Litton in 2007 for $430 million, hoping to glean more information about the subprime mortgage market to help its trading business. In recent years, it has become a money-losing thorn in Goldman's side.
The bank began considering a sale of Litton late last year, as the mortgage market continued to suffer losses and state and federal regulators began investigating industry-wide foreclosure problems. Goldman wrote down the value of the business by $220 million in the first quarter.
In a quarterly filing on August 9, Goldman said Litton was facing probes by state attorneys general and banking regulators. A group of the nation's largest banks are said to be working toward a settlement that could resolve some of those investigations and cost the industry billions of dollars.
Goldman Sachs spokesman Michael DuVally declined to comment on the agreement.
(Additional reporting by Sakthi Prasad in Bangalore. Editing by Vinu Pilakkott and Robert MacMillan)
Related
Popular in the Community