The entire Google London office recently helped Google employee Shaun Aukland pop the question to his boyfriend, Michael.
Aukland wrote on YouTube Friday that he and Michael have been in a long-distance relationship for two years. Aukland lives in San Francisco and works at the Google office there, and Michael lives in London. During one of Aukland's regular trips to London (during which he was working out of the Google London office), he invited Michael to have lunch with him at the company's campus. But Michael didn't know that Aukland had secretly planned a proposal, and that hundreds of other diners in the lunchroom were in on the surprise, too.
As Aukland and Michael sat in the Google lunchroom on Monday, a group of diners began singing Bruno Mars' "Marry You" while everyone in the room gathered around them and clapped. After the song, Aukland got down on one knee and popped the question.
"Three years ago I sent you a note when we met that said, 'You're neat and I like you. Will you come to San Francisco?'" Aukland said. "And with an eye on what we've been through and the many things we will go through, today, with the help of every person that knew this was going to happen and some pretty awesome colleagues, I want to say you're amazing and I love you. Will you come to San Francisco and marry me?"
Michael said "yes!" Aukland wrote on YouTube that he has wanted to sponsor Michael for American citizenship but can't because of the Defense of Marriage Act. He hopes that upcoming Supreme Court decisions will allow Michael to join him permanently in the U.S.
Watch the whole proposal in the video above.
This isn't the first time Google has helped arrange a marriage proposal. One employee proposed to his girlfriend from inside a Google Street View panorama, and in 2011, another man popped the question on Google+ using the game Crime City.
Check out more social media proposals in the slideshow below.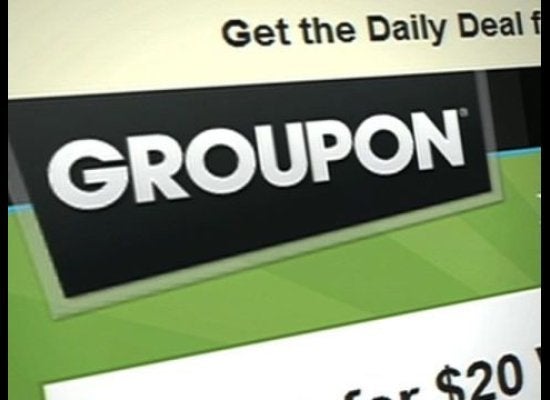 Social Media Proposals