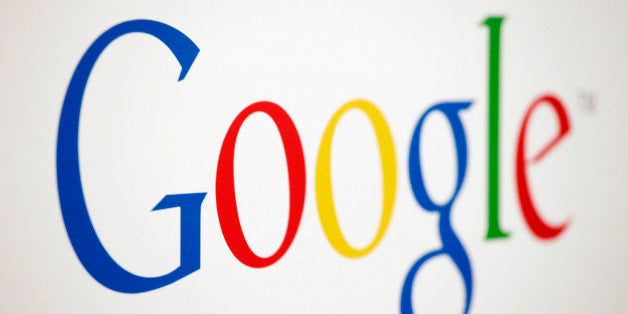 Officials for Google have apologized after the translation services offered on the search engine giant reportedly suggested a series of anti-gay slurs in response to a searches on "gay" and "homosexual."
Screenshots of attempts to translate terms for "gay" from Spanish, French and Portuguese into English have appeared on a number of media outlets, including the Daily Mail, Pink News and Queerty. The more eyebrow-raising suggestions for "el homosexual" include "poof," "faggot" and "fagot."
Check out a screenshot of the translation, courtesy of AllOut: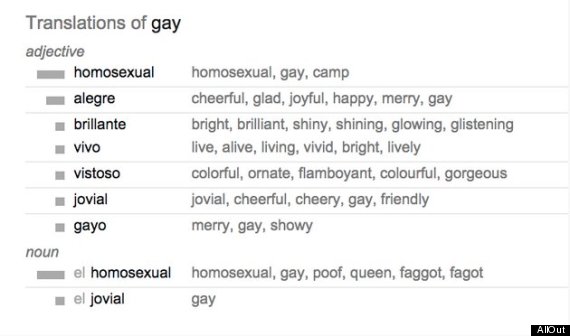 The spokesperson added, "Our systems produce translations automatically based on existing translations on the web, so we appreciate when users point out issues such as this."
At the time this story was published, over 51,000 people had signed an AllOut online petition asking for the offending translations to be amended.
AllOut's Executive Director Andre Banks told The Huffington Post the group was pleased with the response and apology, noting:
At its best, Google Translate promotes understanding. We value the tool and use it every day at All Out to communicate with our members and activists around the world. That's why we took the issue so seriously. We knew Google had a good track record of standing up for equality and I have great friends who work there, but sometimes even your friends make mistakes. More than 50,000 All Out members around the world helped the company see that this bug was a priority. It was so encouraging to see it fixed in hours, not weeks or months.
Canton residents Jennifer Mann and Jodi McDaniel told The Asheville Citizen-Times that Mann's son discovered the misspelled epithet while surfing the web at school. When he searched for their address, the Google Maps entry read, "Fagits live here," with the family's driveway marked as the inappropriately named street, according to the report.
After the slur was removed, a spokeswoman for Google told local news station ABC 13 that users could edit maps, and while she didn't know who had added the slur, she added that the company would continue investigating the incident.
Before You Go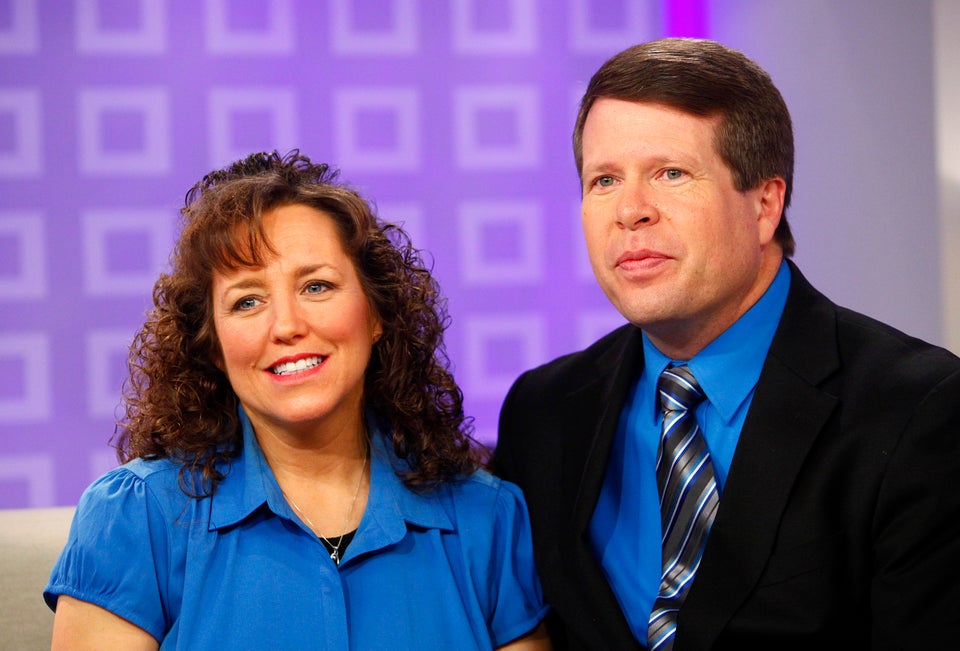 The Year's Worst Anti-LGBT Villains
Popular in the Community