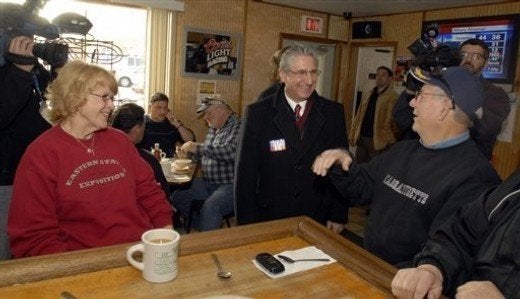 Gillibrand's office released a statement in response, calling the challenge "frivolous and without merit":
"The Republican's challenge is frivolous and without merit. This is part of their larger attempt to disenfranchise legal Democratic voters and delay the inevitable Democratic victory in the 20th. Every day that the national Republicans waste with their dishonest stalling tactics is another day Upstate New Yorkers are deprived their Member of Congress. Senator Gillibrand looks forward to working with Scott Murphy in Congress to support President Obama plans to turn this economy around and create good paying jobs."

NYS election law says that an elector must intend to be out of the COUNTY on Election Day when the elector submits the absentee ballot or requests the application.

Senator Gillibrand requested and completed an absentee ballot because she did not expect to be able to vote at her polling location since votes were scheduled in the Senate that day. Furthermore, Republican claims that she was in the county are false. She was not in Columbia County on Election Day.
Tedisco is competing against Democrat Scott Murphy to replace Gillibrand, who was appointed to the Senate by Gov. David Paterson. "There is a deliberate effort to slow down the process in places that Scott Murphy won," said Murphy campaign lawyer Henry Berger. As of Monday, over 100 out of 250 ballots processed had been challenged.
Popular in the Community