A member of the GOP's rapid response team had to delete a tweet about Joe Biden after it managed to make the presumptive Democratic presidential candidate look good.
Guest did so using a frankly adorable photo of the former vice president with one of his sons.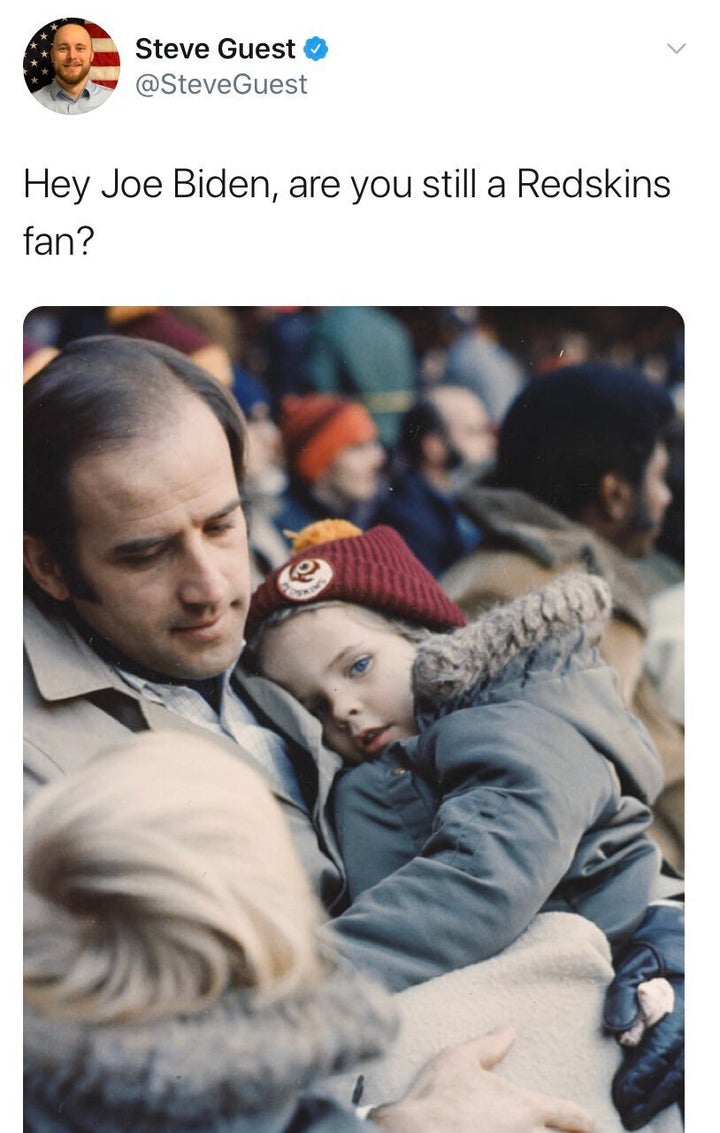 Presumably, the tweeted photo was intended to make Biden look like a supporter of the NFL team's racist name.
However, things didn't turn out that way based on the reactions on social media.
Guest eventually deleted the tweet.
The disconnect between the cute photo and the negative message it was apparently attempting to send was so big that it inspired at least one conspiracy theory.
Others jokingly predicted this just might be the thing to sink the Biden campaign for good.
Popular in the Community